Reinventing India's Tourism Potential
The 33rd Indian Association of Tour Operators (IATO) Convention was organised in Bhubaneswar from September 7 to 10 at the Mayfair Convention Centre. Apart from showcasing Odisha's tourism potential as a state, the convention also proved to be a platform of knowledge exchange and interactive discussions
Moving past the challenges of the industry, IATO decided to plan ahead, following the theme – 'India tourism – Time to reinvent ourselves'. The three-day event featured many sessions to discover new ways of growth. The convention was inaugurated by K J Alphons, minister of tourism, electronics and IT, Government of India; Naveen Patnaik, chief minister, Government of Odisha; Rashmi Verma, secretary, ministry of tourism, Government of India; Ashok Chandra Panda, minister of tourism and culture, Government of Odisha among other government officials.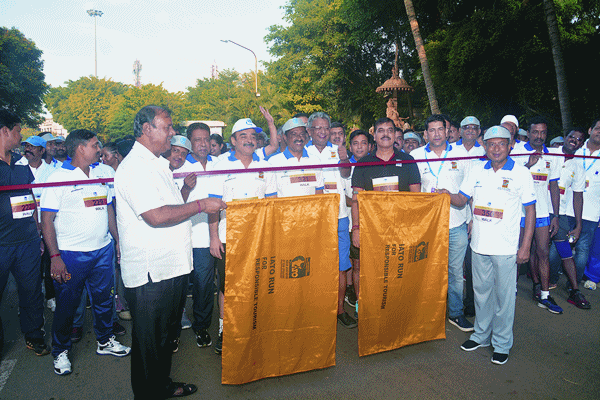 Patnaik said, "This convention is a global platform for exchange of ideas and Odisha is ready to take the big leap in tourism. Odisha has a lot to offer with its pristine beaches and exquisite cuisine among numerous other things. The new international connections have increased tourist arrivals and we are also looking at hosting more sports events to showcase Odisha as a destination."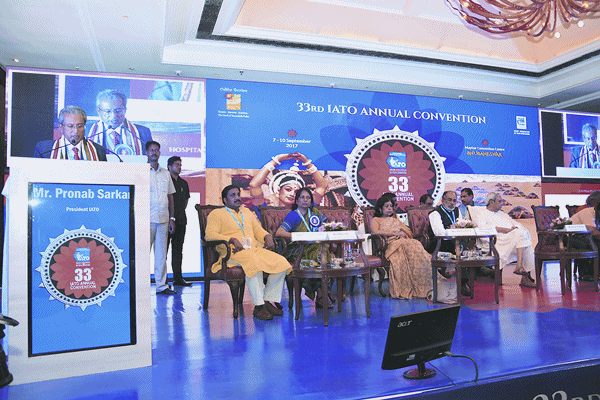 This was Alphons' first official event after taking charge as the minister of tourism. He stated, "As one of the great civilisations of this world, we need to make a difference through our tourism products. It is up to tour operators to work along with the government to reflect their love for the country in growth and development. I am not looking forward to timed ideas, but radical ones that can change the face of tourism in India. I request everyone here to feel free to come up with something new and interactive that you believe can promote India for its true potential."
Commenting further, Verma stated, "Odisha is a great venue picked by IATO which has immense potential as a destination. The three days bring forward innovative ideas and concrete discussions contributing to tourism growth in the state."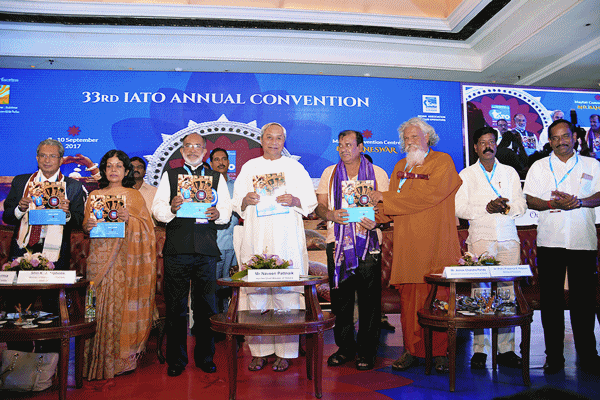 Panda stated, "A lot has changed in the state over the years and our latest tourism policy gives more investment opportunities to private players. The problem of international connectivity has been solved with Air Asia starting its weekly service to Kuala Lumpur which will soon turn into a daily flight. SpiceJet has also shown interest in starting a weekly service connecting Bhubaneswar to Sharjah which will add to our international connections. Odisha has also been sanctioned Rs 80 crore in the Swadesh Darshan Scheme which shall trigger further developments."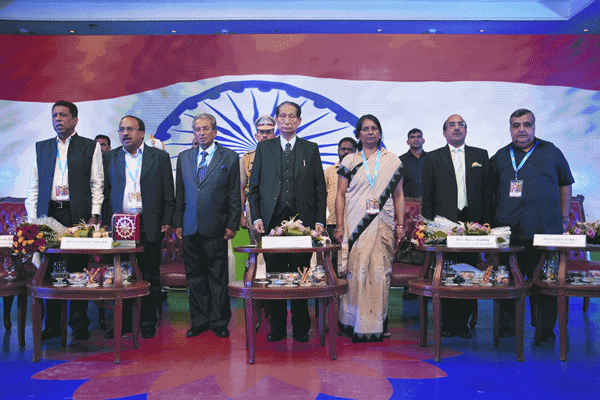 Lally Mathews, honorary secretary, IATO, mentioned that there had been tremendous efforts from the Government of Odisha to bring the convention to the state. Mathews added, "It feels great to see such active support from the government. It shows that the government understands the importance of tourism and is deeply involved in the development process."
J K Mohanty, CMD, Swosti Group, was recognised with 'Lifetime Achievement Award' for his exceptional work in the field of hospitality in Bhubaneswar.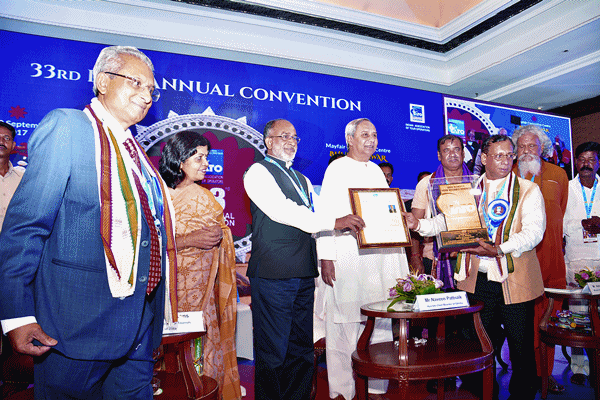 The second day of the convention concluded on a power-packed note with back-to-back discussions unfolding the makings of an exciting tourism destination, while focusing on new ideas and creative branding. The sessions were highly interactive with participation from the audience which contributed to relevant proposals being brought forward. The day began with 'IATO Run for Responsible Tourism' which came as a great opportunity for members to participate in an activity for a cause.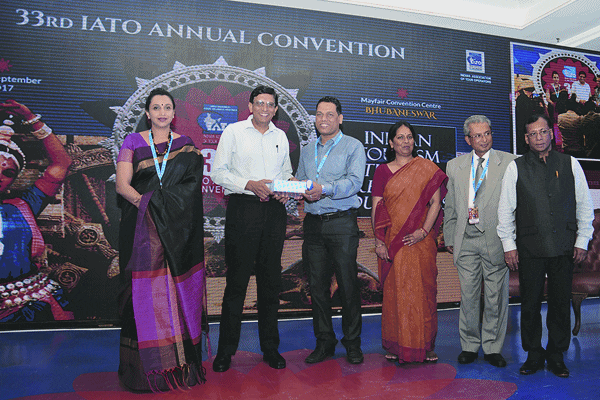 The first panel detailed on the future aspects that could diversify India's global branding and make a significant difference to tourist footfall. The session concluded on a note that India needs to create a specific target segment-oriented marketing strategy, followed by delivery of the promised product. The second session of the day highlighted the tourism offerings of the host state, Odisha. Dr Mona Sharma, principal secretary – tourism, Government of Odisha, expressed, "We are ready to host any kind of tourists with our special product offerings. A dedicated team can work with agents to manage big groups in showcasing various tourism products that Odisha has to offer such as art, culture, heritage, tribal and eco-tourism."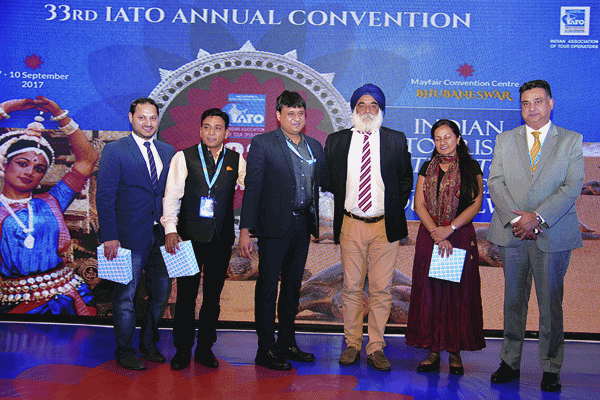 Some other important sessions of the day discussed how to leverage on new airline policies to bring in more international tourists and opportunities for the next generation of tour operators. Another session highlighted how India needs to move beyond conventional itineraries and create new strategies to compete with international markets.
The third day's highlights included a power-packed session on Goods and Services Tax (GST) and a marketing presentation by representatives of Facebook. With Facebook reaching out to 70 million people every day, it surely poses as an interesting growth opportunity to be looked into by tour operators and tourism boards.
The valedictory session saw the august presence of chief guest H E governor of Odisha, Dr S C Jamir. Congratulating the IATO team for the hard work behind setting up a great convention, he said, "I have seen that this annual event has been immensely productive and helping to raise the tourism bar for several states and I see a great opportunity unfold for Odisha. The state possesses a unique identity through its various tourism offerings and I am sure the IATO members have witnessed its true potential. More international connections, e-visa facility at airports and infrastructure facilities can further boost tourism in Odisha. Our government's dedication, along with IATO team's efforts, will surely work to the state's benefit."
In his concluding address, Pronab Sarkar, president IATO, informed, "Odisha has tremendous potential to attract more tourists and we hope that this convention proves a turning point for the state's tourism growth." The event also saw state presentations by Madhya Pradesh, Andhra Pradesh, Odisha, Manipur, Gujarat, Jammu & Kashmir, Kerala, Uttar Pradesh and Uttarakhand with representatives showcasing the lucrative new offerings of their respective states.