Emerging pathways of adventure travel
Going beyond the conventional idea of adventure which restricts one to the northern part of India, The Adventure Tour Operators Association of India (ATOAI) hosted its annual convention in Kerala to showcase its numerous offerings as the land of adventure
The 13th Adventure Tour Operators Association of India (ATOAI) convention was held in the Komarkom area known for its backwaters. The four-day event kicked off on the September 18 at  Backwater Ripples Resort as delegates arrived to explore a new side of adventure tourism. The organising team had arranged numerous activities like kayaking in the backwaters, cycling through the local streets or cruising across the backwaters as some soft adventure activities that can be promoted in the region.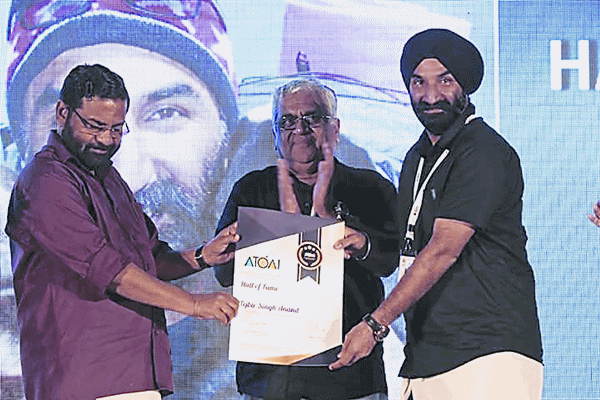 The inaugural session was held on the second day in the presence of Kadakampally Surendran, minister of tourism, Government of Kerala; Dr Venu, secretary tourism, Government of Kerala; Satyajeet Rajan, director general, tourism, Government of India and Jose Dominic, managing director and CEO, CGH Earth. Speaking on the adventure travel industry, Rajesh Ojha, convention chairman, said, "The theme 'Emerging Pathways' stands relevant in today's time as more travellers seek new experiences in our country. India is unique with its demographic and opening up of destinations like Nubra, Ladakh, Neil Islands, Kerala, Hanuwantiya among many others. Adventure travel which is majorly dominated by small business is now seeing improved growth. It will soon become a movement of change and economic development in the country."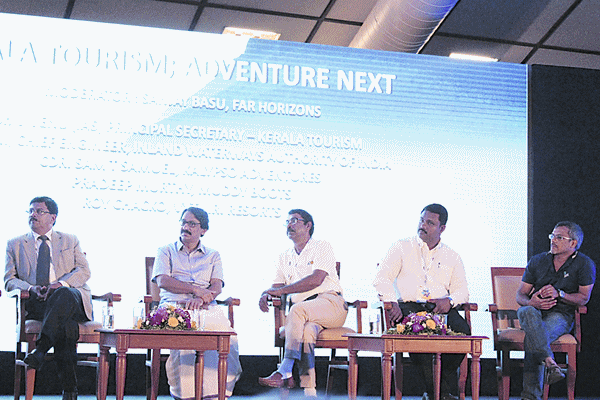 Addressing the gathering, Surendran, informed, "The state has rebranded itself as the 'land of adventure' to lure the younger generation by offering more activities and water based tourism. Considering the safety and security in adventure travel, Kerala Tourism plans to release strict safety guidelines to be followed for such activities. We have also introduced responsible tourism activities where we shall work with the local communities to promote tourism offerings. The state tourism department has also invested `325 crore for cruise tourism in improvement of waterways. In addition, the state government is trying to build adventure ponds and has invested heavily in infrastructural developments. We will be promoting the northern part of Kerala in our campaigns to give Kerala a new outlook as adventure state."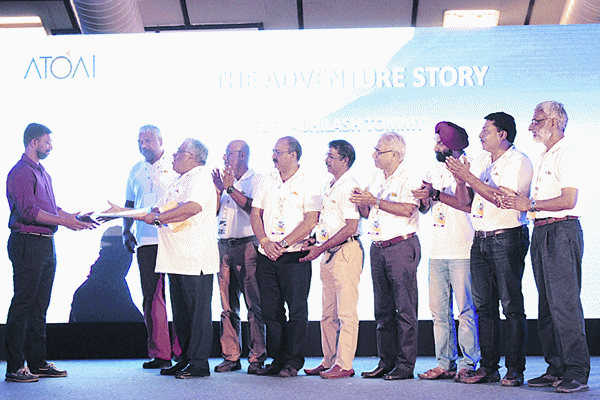 Adding to this, Dr Venu, stated, "Adventure and activity will be the key mantra for Kerala Tourism for next few years. Through this convention we look forward to partner with tour operators and promote our new products in this field. Responsible tourism being the basic philosophy behind every new activity, we shall continue to include the local communities to develop adventure tourism. Kerala gives you a fertile ground of opportunities; one requires an innovative mind and passion to do business in Kerala."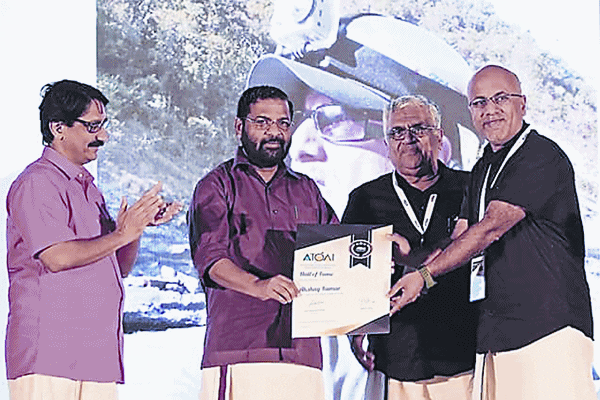 Stating the importance of adventure tourism, Rajan emphasised on the training and development of skilled personnel who can be part of the growth phase. He suggested the association to draft a clear guideline for adventure tour operators which can be implied across the country. In his keynote address to the audience, Dominic elaborated how one can include reponsible tourism pratices. This was followed by a networking dinner where delegates connected with some local players. Following, some presitigious awards were also given out special members for their outstanding work in the industry. Akshay Kumar, CEO, Mercury Himalayan Explorations and Tejbir Singh Anand, managing director, Holiday Moods Adventures were presented with Hall of Fame Awards.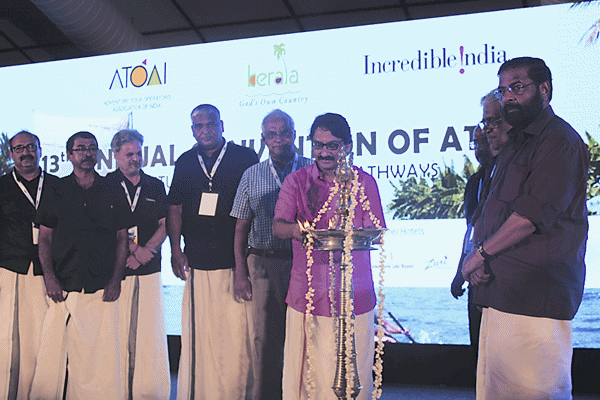 The second day was packed with informative sessions and presentations. The first session higlighted Kerala as a adventure destination. Commander Sam T Samuel, managing director, Kalypso Adventures, stated, "Adventure need not always mean climbing rugged mountains or rafting on mystic rivers, it can also be walking along local villages, meeting locals, eating regional cuisine and experiencing something completely different than what you are used to. Kerala truly has the potential to take adventure to the next level by offering such activities of soft adventure."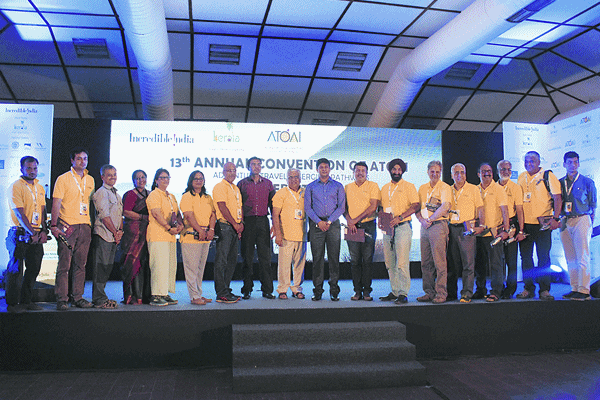 Furthermore, Pradeep Murthy, founder director, Muddy Boots, opined, "Kerala can work on four levels by adding more locations, building new products, focused promotional campaigns and increasing operational personnel to become the next big destination in adventure travel."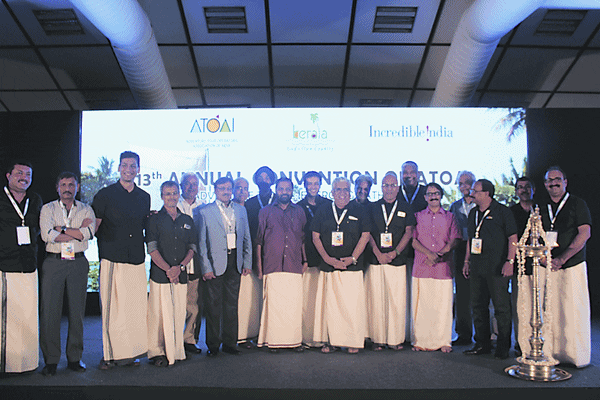 Some more sessions on changing trends in travel industry, creative partnerships, risk management  gave a deeper insight on adventure travel and how to grow business. The sessions included speakers such as Mahesh Murthy, managing director, Pinstorm; Soum Paul, founder, Homescreen Network; Manish Adlakha, senior manager – category, GoIbibo; Zulfikhar Khan, sales head, Eros Now; Adnan Adeep, co-founder and MD, Volano among many others. An insightiful GST session moderated by Ashish Gupta, consulting CEO, Federation of Associations of Indian Tourism and Hospitality (FAITH) was highly interactive with many members raising clearing their queries.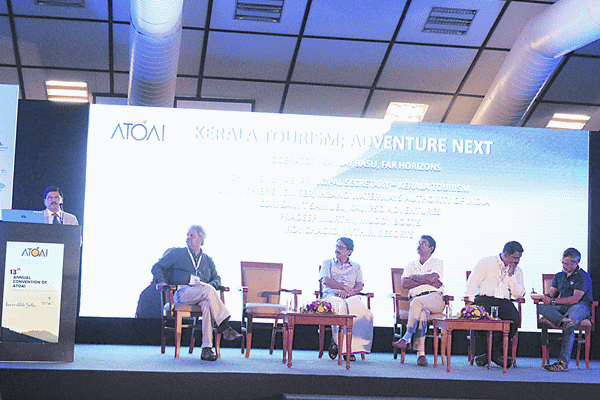 The three days also witnessed an exhibiton with many regional and domestic participants. While Kerala Tourism promoted Wayanad products other tourism boards brought forward their new offerings. Some new exhibitors like Viktorianz (biking tours); Adventure Sports Insurance; Kosha (travel wear) also showcased their products.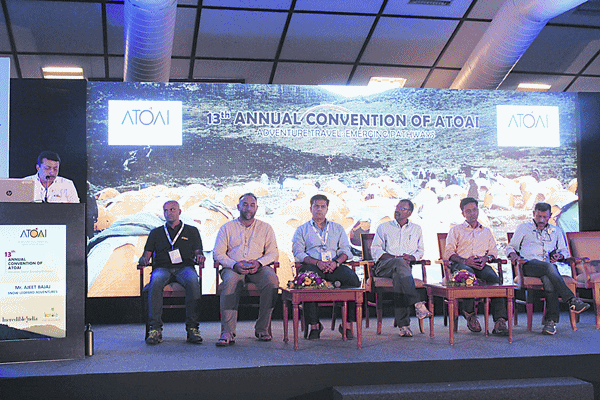 The valedictory session was attended by P Bala Kiran, director, Department of Tourism, Government of Kerala. He said, "Kerala is on a critical stage of re-branding itself. We will be increasing our portfolio of products to attract the young population and also become the land of adventure. Adventure need not be hard core adventure but also soft components like kayaking, walking, swimming etc. We will be formalising the safety guidelines and also draft a roadmap for the adventure tourism in the state."
Overall the convention proved to present a new outlook to the adventure tour operators to look beyond conventional ideas and create new products. While the sessions gave them expansive information, the activities showcased what the destination had to offer.