Travel Technology: The New Frontiers
Technology is helping travel businesses reach new heights and has provided them with a powerful tool to redefine their businesses and deliver real-time solutions
Stakeholders across the travel and tourism industry have embraced technology as a vital, unavoidable component for their businesses. Utilisation of latest technology has remarkably benefitted the industry, be it tourism boards, offline or online travel companies. Most recently FCM Travel Solutions, the Indian subsidiary of Flight Centre Travel Group (FCTG) Australia, has introduced the essential artificial intelligence (AI) tools for Indian business travellers to manage their business travel, thereby reiterating the fact that technology and social media are not just essential for the B2C segment, but also the B2B market. The online self-booking tool by FCM, Phoenix, has been launched for its corporate clientele and claims to be the industry's most compehensive and innovative online corporate travel booking tool. The AI based chatbot called 'SAM (Smart Assistant for Mobile)' will be FCM's 24-hour travel assistant designed to simplify life for corporate travellers by blending AI with the expertise of FCM travel consultants.

For Amit Madhan, president and group head – technology and shared services, Thomas Cook India, standardisation is history. Today's protagonist traveller demands unique and personalised programmes – all being made increasingly possible courtesy Big Data. He says, "From our customers' preferences in selecting and booking destinations, types of accommodation to the experiences that delight them on-ground; Big Data is very useful in creating an apt product-service fit as well as accelerating the travel ecosystem. The travel industry has witnessed a phenomenal digital shift in the last few years owing to smart phone penetration, mobile internet access/ speed and strong social media influence. This digital data provides a significant amount of information for analysis."
Tech for agents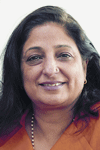 Offering technology to travel agents provides high degree of flexibility in travel bookings and enables them to discover various holiday options along with their availability. "Better technology means greater ease while searching or booking for vacations, checking for itineraries and allowing customers to get multiple quotations and make multiple bookings with different dates, all in one go," explains Ratna Chadha, chief executive, TIRUN (exclusive India representative of Royal Caribbean Cruises).
Big Data Analytics has helped Thomas Cook India understand its customers better and personalise its offerings. Big Data has not only helped the company facilitate better pricing strategies, easier bookings and enhanced customer experiences, but has also been proved as a powerful tool for fine-tuning and maximising strategic brand decisions. Madhan shares, "The future lies in personalisation; the one who does it well will clearly emerge as the winner. Technology with the help of AI has helped aid the business. Personalised marketing and targeted product designs are extremely powerful opportunities. Embracing new age disrupting technology concepts like Big Data Analytics helps us increase our business efficiency, deliver real-time, personalised and targeted travel experience and transform customer experience into a true delight."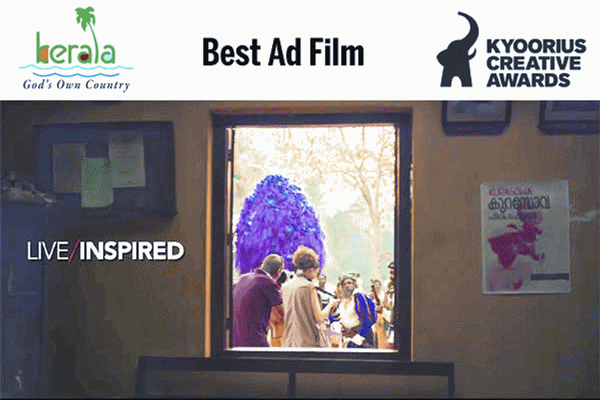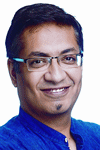 Shedding light from the online travel agent's (OTA) perspective, Subramanya Sharma, CMO and head of products, Cleartrip believes that availability of content is the most fundamental problem. Having depth and breadth of content – be it flights, hotels or activities – is critical to run a successful business.
Rakshit Desai, managing director, FCM Travel Solutions, elaborates, "Digital technology is the most under-rated component of travel. While AI-based travel is still at the inception stage; given its potential for time and cost savings, user data analysis and standard customisation, self booking tools + AI can be a disruptive tool for corporate travel management. With the ever-growing business travel, the millennial workforce wants to take charge of not just their leisure trips but work-related as well. With blurring lines between work and leisure, inducing Bleisure, we at FCM, want to bring in the bliss of hassle-free travel, irrespective of one travelling or at the workplace."

It is not the just the big players, but adoption of technology can also be observed in Tier II markets of India. Jagsons Travels, the pioneer in organising Tier II and Tier III city trade shows in India, has been utilising digital promotions to grow its flagship Global Panorama Showcase (GPS) shows across India. Using mobile technology for direct connect, GPS has been actively reaching out to industry partners through WhatsApp. Interestingly, WhatsApp has recently announced plans to launch a corporate version of the app to tap business houses.
Consumer utility
The new age traveller is well-heeled, well-read and well-travelled. Many travel enthusiasts today lay a high premium on the activity. Holidaying in style now forms a central part of many in urban life. In such a scenario, travellers expect to be 'wowed' every time they embark on a vacation. Chadha informs, "Many of the new-age travellers have seen it all. From private infinity pools that open onto white-sand beaches, indulgent resorts atop high mountains, lake-view palaces, underwater restaurants and bars…the list goes on. The regular splendours of high waters and deep seas don't really cut it anymore when these seasoned vacationers need to be impressed. This is why modern cruise ships, that promise the best of premium and a vacation that astounds with its finesse, need to offer the most cutting-edge, never-experienced-before technology on board."
Smart technology on-board cruise ships begin the process of making an impact from the moment guests embark on the vessel. Touch-screen way finders, for instance, help them navigate their way throughout the ship and set a precedent for what they can expect on the voyage. Superlative technological standards are today visible in every aspect of on-board experiences. Skydiving simulators, surf simulators, solarium pools and whirlpools, bionic bars, robots as mixologists and virtual balconies are some of the elements infused in modern cruise ships that befit the expectations of the seasoned globetrotter.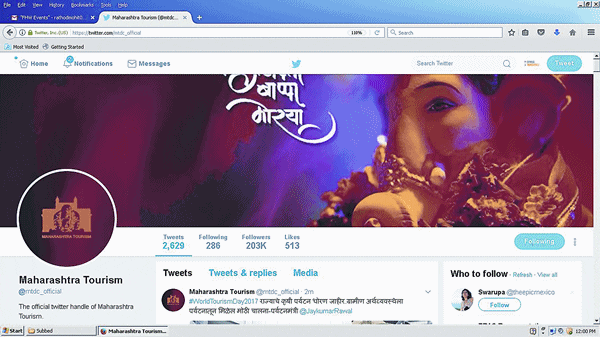 At the basic level, technology enables OTAs such as Cleartrip to automate tasks for travellers such e-ticket, mobile boarding pass, flight delays and cancellation alerts and more. This is a big area that remains to be resolved satisfactorily. Sharma highlights, "For travellers, staying updated on what's happening at their destination, ability to book activities last minute, recommendations on what are the best experiences they can indulge in, are some things where technology can help travellers while they are at their destination. This of course excludes consumer tech – mobile, etc – that helps everyone whether they are travelling or not. Advanced technologies such as Big Data enable OTAs to provide advisory and recommendations such as when to book and when to fly thereby helping travellers save money."
At Thomas Cook India, marketing automation is being implemented to personalise offerings for website customers. All customer promotions are based on their previous searches and interest on the website. Mobile/website notifications for deals and distress inventory offers to users have been introduced for its customers. Madhan adds, "An innovative technology that has proved to have an increasing operational efficiency or customer service is the launch of Voyager – dynamic customised package creator for holidays. This tool will empower all retail and call centre staff to respond to clients in real time for complex, customised itinerary plans. The feedback received from customers on social media helps us in integrating the same with marketing campaigns for content such as user generated blogs and equally helps us leverage social media feedback of trips and helping customers with their buying decisions." A total of 40 per cent of thomascook.in traffic is generated from mobile assets which highlights the importance of mobile channel for holiday seekers. The company expects the next line of growth from vernacular consumers as the increasing rate of mobile data penetration in India has helped grow the smart phone users exponentially, thus making vernacular content important.
Tourism boards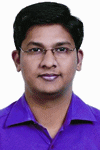 On the domestic front, Kerala Tourism is known for extensive use of new innovations. The state tourism board is strong in leveraging upon social media and technology for promotions. At the second edition of International Conference on Tourism Technology (ICTT), held in Kochi in June this year, Kerala Tourism team met industry stakeholders from across the country. P Bala Kiran, director, department of tourism, Government of Kerala, states, "A large part of travel and hotel bookings are now done online. We want to leverage internet and social media for tourism promotion. We have a huge presence on social media and we have been using techonology for a long time."
Maharashtra Tourism Development Corporation (MTDC) has recently collaborated with Ola to promote responsible tourism and offbeat travel in the state. This year, MTDC is expecting the state tourism levels to grow at 14 per cent in terms of domestic tourist arrivals as compared to nine per cent last year. A large number of tourists visit popular destinations such as Panchgani, Lonavla, Ajanta and Ellora, and Mahabaleshwar. However, Maharashtra offers numerous other such destinations that are left unexplored due to accessibility issues and lack of awareness. With this campaign, MTDC is leveraging upon Ola's technological expertise to channel tourists inflow to the unexplored destinations.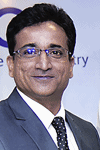 Vijay Waghmare, managing director, MTDC, explains, "Technology is very useful for state tourism boards. Alongside our website and mobile app, we are also collaborating with different companies that specialise in technology, such as Airbnb. Whoever approaches us with their technology, we take them to our platform and work with them. Social media has proven very useful in terms of audience engagement. Social media helps us provide quick support to customers. Social media is also an important platform to update tourists and our partners about the latest developments of MTDC."
On the international front, Tourism Authority of Thailand (TAT) is bullish on social media campaigns and promotions. More B2C in nature, TAT's campaigns are aimed at engagement with travellers through contests and user-generated content. "Social media is helping us in a huge way. We are betting big on Facebook, Twitter and blogs, and we leverage these platforms for seamless communication with travellers. TAT launches numerous consumer campaigns from time to time, which helps in engaging with travellers; for instance we have done a photo contest through Facebook this year. Our 'Women's Journey' app has also garnered good response. Family Fun Thailand is another app that offers special discounts and freebies for families. We also encourage our travel partners to promote our campaigns," shares Soraya Homchuen, director, TAT Mumbai, adding that consumer generated content is more in demand among travellers, such as original reviews. The trend of mobile technology and social media is booming in India, and TAT is more focused on these digital medium.
Emerging avenues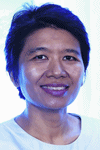 Virtual reality has the potential to help travellers visit a place before they are actually there. This may help travellers plan their destinations better than reading about the place or just seeing images. However, as Sharma points out, there are a lot of challenges here, specifically around creating the content and the need of additional hardware. He adds, "Augmented reality (AR) possibly has a  huge potential, both pre-travel and in-destination. Pre-travel AR can help users visit the place virtually without the need of an additional device. Apple's AR Kit and Google's AR Core both allow for this. Plus, AR is a more social experience as multiple people can look at the same details together. In-destination AR can enable travellers to explore places to see and things to do in their environment. It can also potentially enable travellers to visualise an experience before they actually do it. Something VR can only do with additional hardware."
Chadha highlights, "Advancements in the CRM tools help businesses build in efficiencies, and increase ROI. The advancements are around marketing automation, predictive analytics and risk management. Virtual reality mediums are critical to products that are niche and non-tangible at the same time. To give the user a glimpse of the product, brands are adopting technologies like virtual reality, AR to simulate a life-like experience. The flexibility of the mediums enable content build up in the inspiration and planning phase, and allow interaction with a 'human touch' programmatically (chatbots) in the planning and booking phase. These tools make the entire journey seamless, and make the process of discovering the content around the product very easy for the consumer."
The road ahead
In 2018, TAT will continue to work on digital platforms, develop and update apps. In the near future  it is also planning to use virtual reality. Cleartrip will be using chat services on both desktop and mobile devices to help customers find the best flight, hotel or local activity thereby saving their time and money. TIRUN is working on revamping its website. The change will encapsulate the entire look and feel of the website. The new website is being designed keeping in mind a digital user who is new to cruising. Chadha informs, "An entire sub-domain of inspirational content (blogs, videos, reviews) to excite and educate users on cruising is also in process. Users can share reviews and testimonials, participate in forums and seek information, comment and share information and much more on Justcruise.tirun.com."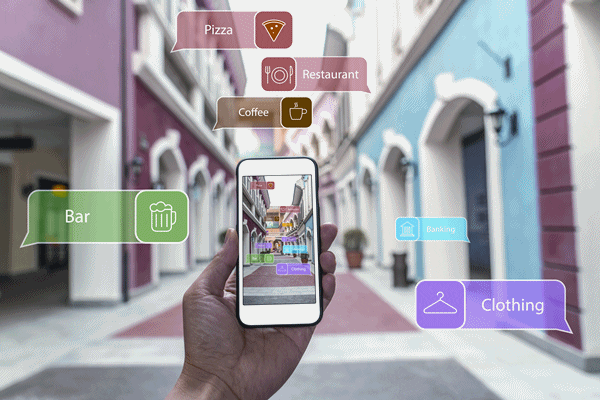 There are many sites and monuments where guides are not available. Hence, in 2018, MTDC is planning to have a QR-code based feature on its app to help tourists with information about the site.
Advances on interactive voice responses (IVR) already helps Cleartrip to identify callers using caller ID and present their travel details to the agent without having to ask basic trip details again. A significant 75 per cent of customers are recognised by IVR and 70 per cent of total callers find required information or reach customer service executive in the first attempt. Sharma comments, "People love to travel, but the multiple touch points associated with it (airports, hotels, pricing, booking experience, planning) can lead to uncertainty and anxiety. Technology is opening doors for people to experience the joy of travelling by making these touch points involved in planning and booking simple and accessible."