Creating opportunities in changing times
Continuing its streak to unravel new destinations for India's outbound market, Outbound Tour Operators Association of India (OTOAI) hosted its third convention in Ras Al Khaimah to expand its potential as a destination
The third Outbound Tour Operators Association of India (OTOAI) convention was held from September 13 to 16 in Ras Al Khaimah. The idea was to raise awareness about the emirate which is primarily known as a wedding destination in the India market. The three-day convention brought together 130 delegates who gained more knowledge about various offerings in Ras Al Khaimah, which boasts of the highest mountain peak in the UAE.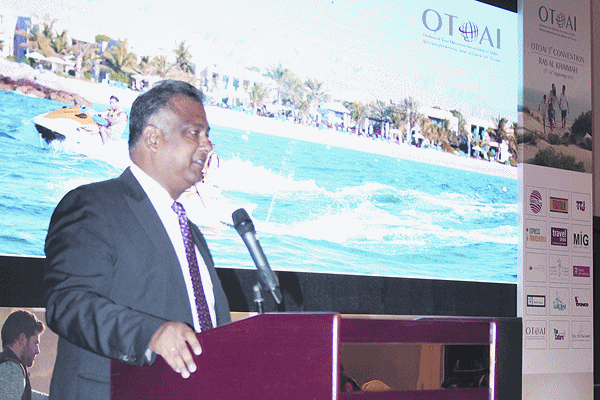 The inaugural dinner was hosted at the Peacock Alley in Waldorf Astoria in the presence of Shaji Thomas, director – destination, tourism development, Ras Al Khaimah Tourism Development Authority (RAKTDA). Addressing the audience, Riaz Munshi, convention chairman and vice president, OTOAI, stated, "Ras Al Khaimah is a hidden gem and more than just a family destination. A short distance away from Dubai, it holds great potential as a wedding and event destination for the Indian outbound market. Through this convention, we aimed to gain more knowledge about its upcoming offerings and reflect it in tourism numbers in the coming time." Elaborating on the theme of the convention 'Changing times – Creating opportunities', he added, "As tour operators, we have to build on our strengths and carefully evaluate ourselves with the changing times."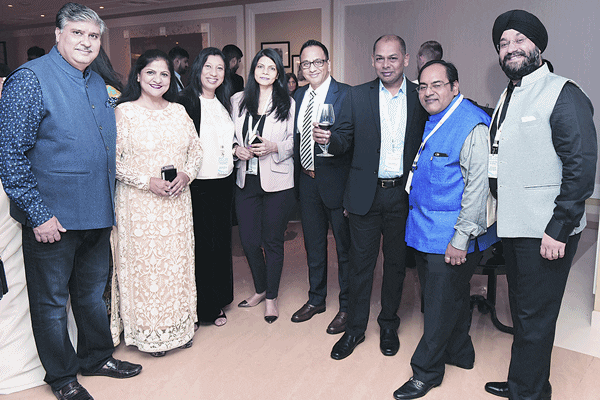 Commenting on the importance of the India market, Thomas said, "India is our fourth largest market after Germany, the UK and Russia. We have been able to attract many boutique weddings, but not many leisure tourists. However, things have picked up in the past as now Indians spend an average of 2.5 nights here improving from the earlier 1.9 nights. The emirate has a lot more to offer than just beaches and this convention is another way to showcase it to the India market. The upcoming year will see new developments like the longest zip line in the world, observation deck at 1,300-m, along with an activity centre and many more adventure thrills. Ras Al Khaimah will offer more experiential travel and become more than just a day excursion from Dubai."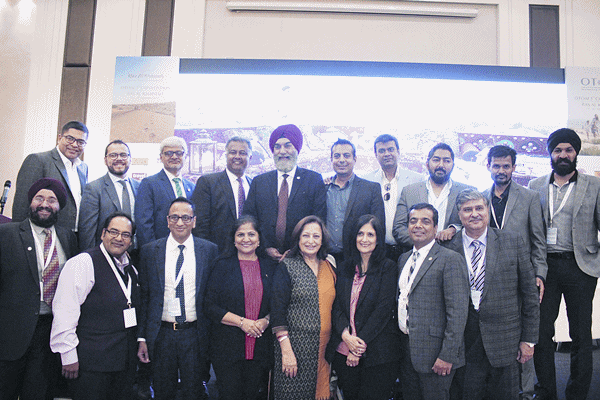 The inauguration was followed by a networking dinner where delegates learned more about the destination from the team of RAKTDA. The second day began with an edifying session on how to create better opportunities with panelists Nikhil Dhodadapkar, CEO, TUI India; Ankush Nijhawan, CEO, Travel Boutique Online; Himanshu Patil, director, Kesari Tours; Sumanth Kapoor, head of corporate strategy and business head – MENA, Identity and Citizen services division of VFS Global, Dubai; and Jaal Shah, managing director, Rezlive. The panel was moderated by Guldeep Singh Sahni, president, OTOAI who mentioned that the aim was to find a direction rather than a solution  for the industry. The panel brought forward some valid points – how one needs to take risks and do considerable investments in technology to succeed in such a competitive market.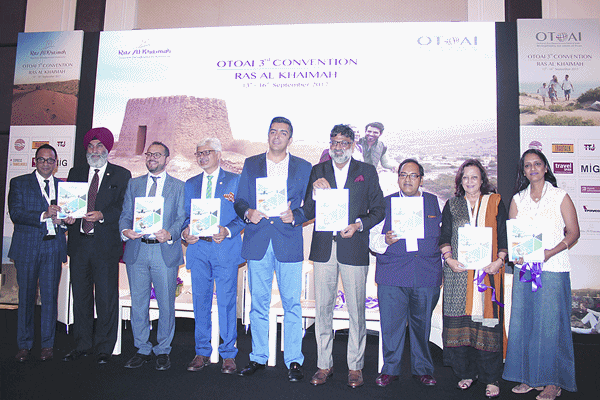 This was followed by a highly informative session by Ashish Kumar, managing partner, Agnitio Consulting and Avijit Arya, chief mogul, Internet Moguls, on how technology can assist operations. They emphasised on how one needs to connect with the customer at every level and engage in every aspect of their journeys. They concluded that content is the king and one needs to learn how to convert thoughts into practical and durable products through technology. The event also witnessed the curtain raiser of a knowledge paper featuring a study on Indian outbound market, which will be released by the end of the year. Commenting on the study, Kumar mentioned, "We are looking at studying the potential of new destinations for India's outbound market. We have also requested the tour operators to participate in the study and submit their inputs."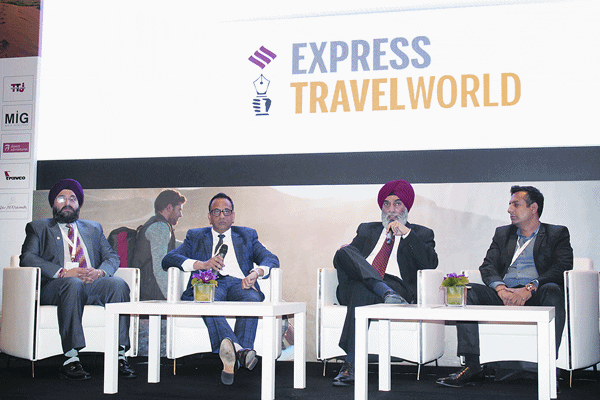 The B2B meetings included participation of over 20 local stakeholders. This was followed by a presentation by Senthil Geovindan, CEO, Datawrkz, who elaborated on how to use digital marketing as an effective tool in improving business. He touched upon SMEs and engaged the audience with statistical data and success stories.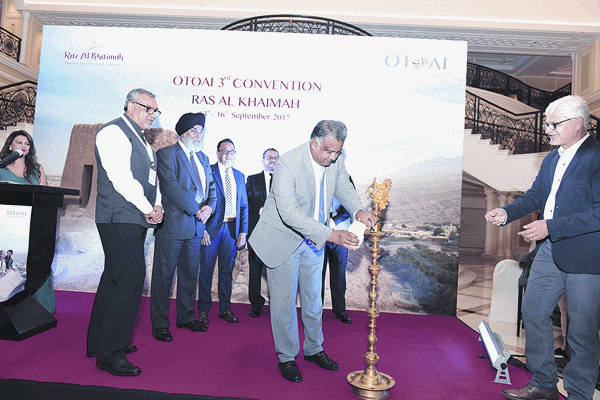 All the committee members including Sahni; Munshi; Shravan Bhalla, general secretary, OTOAI and Gurdeep Gujral, joint secretary, OTOAI took the stage to discuss the issues of the outbound travel industry and interacted with the delegates. It was a productive discussion as many gave their insights on the destination and shared examples of improvement from their experiences.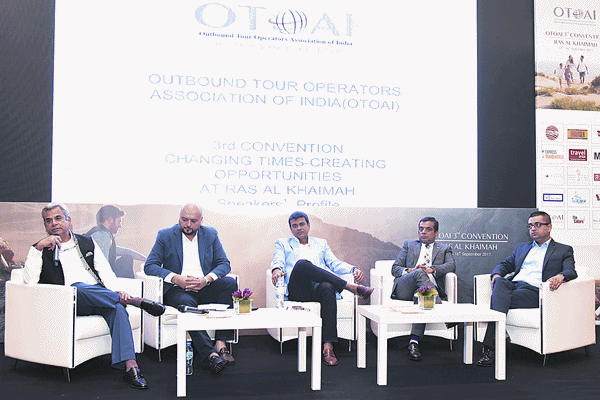 In his valedictory address, Sahni said, "We as tour operators need to look beyond conventional ideas in order to grow with the changing times. Similarly, we also need to look at new products. Ras Al Khaimah has great potential to be a leisure as well as wedding destination and we look forward to promote it in the India market."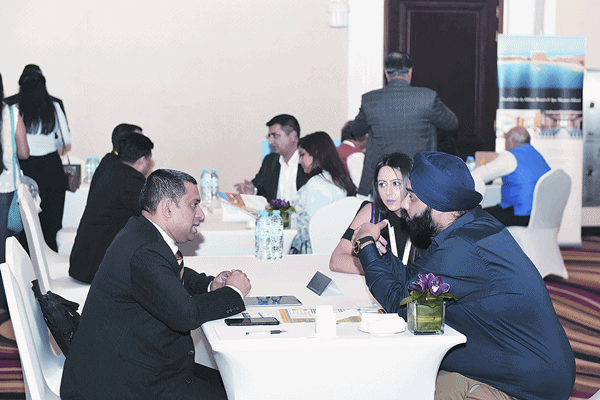 –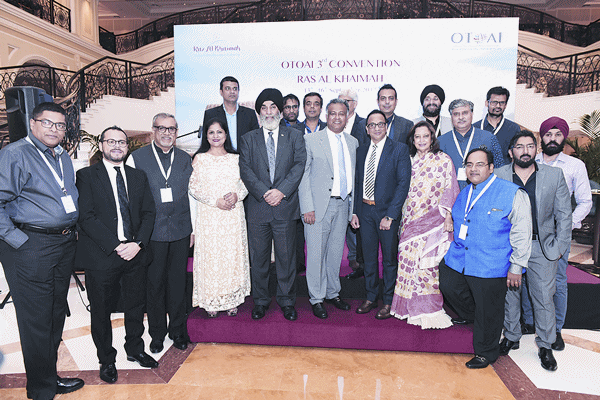 On the third day, delegates were able to explore the local malls, markets and Ice Land Water Park. It added to their knowledge of the destination.