Destination Canada wants to go beyond VFR tourists from India: Emmanuelle Legault
India has always been a traditional VFR market for Destination Canada, thanks to its huge Indian migrant community. But the NTO now wants to have a bigger slice of the Indian tourism pie.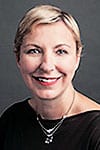 Speaking exclusively to Express TravelWorld, Emmanuelle Legault, vice president – International, Destination Canada, stated, "We have seen a significant increase in tourist arrivals from India in 2017. That includes a lot of VFR numbers coming into Canada. But going forward, we want to target a different type of traveller from India. We are working with both media and trade partners to try and get the traveller who wants to come here with his family. We want the bit more high yield consumer to come as a tourist and as a traveller, not necessarily as a VFR."
Ontario, Vancouver and British Columbia have been regular destinations for the India market. Elaborating on the new regions it is looking to promote, Legault said, "Regions to the East have lots of opportunities. Now with flight connectivity to Montreal, we want Indians to take that second flight and travel to places like Nova Scotia and New Brunswick. Lots of Indians are now looking at very high end products that include nature based, culinary and local experiences. The new age Indians are curious about such experiences. And there is also potential for Manitoba for the experiences it offers like polar bears and immersive indigenous culture."
Commenting on the potential of the young demographic in the India market, Legault admitted that it was not a target audience they have gone after in the past. "But going forward, this is the segment we are really looking to go after, because we are seeing this segment as travellers who are more curious and want to explore the unexplored regions I talked about earlier. They are the travellers of the future," she added.
---