They say if you haven't eaten Nova Scotia lobster in Nova Scotia, then you haven't really eaten lobster. But this October, lobsters weren't the only reason for the buzz in this eastern Canadian province – as Halifax, the capital muncipality played host to GoMedia Canada 2017, Canadian Tourism Commission's (CTC) biggest annual consumer media show
This October as Canada changed colours to welcome Fall, some of the world's best travel media made their way to Halifax in Nova Scotia. Halifax, a port town best known for the Explosion that was the largest man-made explosion before the development of nuclear weapons, and its role in the aftermath of the sinking of the RMS Titanic, was playing host to GoMedia Canada 2017.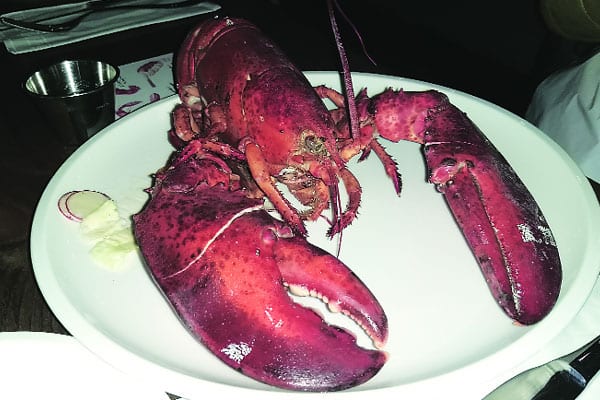 Organised by Canadian Tourism Commission's (CTC), the annual event connects top Canadian and international travel media and influencers with provincial, territorial and regional Canadian tourism organisations, leading hotel properties, attractions and transportation companies. Hosted by a different Canadian destination each year, the marketplace features one-to-one meetings, pre/post and regional tours and networking events. "Travel media plays a critical role in tourism marketing. Our goal is to increase consumer awareness of Nova Scotia as a travel destination by interacting and engaging with travel media – so we are thrilled to host this event,"said Michele Saran, CEO, Tourism Nova Scotia.
This year's GoMedia Canada was held from October 1 – 5 at the Cunard Centre in Halifax. The event witnessed participation of over 106 Canadian partners, 122 media from Canada, the United States and CTC's 10 international markets including India. The event witnessed a total number of 392 registrants and 3,731 appointments. Along with face-to-face meetings and non-stop networking opportunities, delegates also got a chance to explore the region, province and country through media tours. The official host for accommodations was The Westin Nova Scotian hotel.
The event saw some new entrants this year including Banff Centre for Arts and Creativity, Le Corridor, Niagara Falls Tourism, Ontario Parks, Quebec Original, Société des Établissements de plein air du Québec, Town of Windsor and Tweedsmuir Park Lodge and Bella Coola Heli Ski.
At the event Destination Canada also celebrated the best in travel and tourism storytelling with the presentation of the annual Explore Canada Awards of Excellence. Destination Canada's coveted Explore Canada Awards of Excellence celebrate stellar content creation from the travel media and tourism industry. After reviewing over 285 high-quality entries from 12 countries, three finalists were selected in each category, and with the help of a panel of expert judges.