By understanding smaller nuances of travel trade and constantly changing with the times, Travstarz Global Group has established itself as one of the top businesses in the industry. Pankaj Nagpal and Sucheta Nagpal share how thinking ahead helps a business leap forward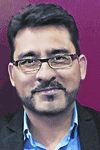 Not originally from the travel trade industry, Pankaj Nagpal, managing director, Travstarz Global Group, was led by the ideas of his wife, Sucheta Nagpal, director and CEO, Travstarz Global Group to enter the tourism segment. Sucheta Nagpal, who wanted to follow her passion for the travel industry, now runs the overall operations of the group with over nine years of experience. The global group works as a wholesaler as well as a consolidator for the travel industry. There are two different verticals, travelrezonline and DMCConnect, which stand apart as business products connecting the industry worldwide. Speaking about the start of his company, Pankaj Nagpal, shares, "We started the company in 2008, transforming into a B2B focused company in the year 2009. We never thought of entering the B2C segment and invested all our resources in cultivating our own brand."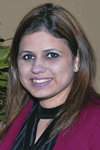 With a humble beginning by selling just Maldives and Mauritius, the company moved to Hong Kong and has now grown to having Destination Management Company (DMC) offices in Thailand, Mauritius, Hong Kong, Seychelles and an upcoming one in UAE. The company is also the official wholesalers of all major luxury brands in the world like Starwood, Constance, Avani, Minor, Anantara etc. He opines, "There was not a connecting link between international tourism boards and the India market when we entered the segment. There has been phenomenal growth in the past seven years as the outbound market is growing at a very fast rate. Therefore there is a significant increase in demand and people prefer dealing with an Indian tour operator, especially in the Tier II and Tier III cities. There is no language barrier and you can rely on your connection."
Travstarz was one of the very few companies to leverage through its online portal, travelrezonline.com. Commenting on the importance of technology in business expansion, Pankaj Nagpal adds, "Our online portal has become another tool to scale up the business. We have 11 integrations in the system which supports more than 5,000 hotels worldwide through live inventory. We are also growing our own inventory now since we have contracts with more than 500 hotels which will also go online. Therefore online surely proves to be the right business motivator."
However he does feel that online and offline will co-exist in the India market. "Offline segment has been performing equally well in India, but one cannot simply restrict to offline business as its growth will be limited. Online presence gives you the scale that is required with immediate penetration around the country," he reiterates.
The company holds a reputed position in the industry by selling to tour operators, travel agents, MICE organisers and corporate companies. When asked about the major milestones of the business, Sucheta Nagpal shares, "With just two destinations in South East Asia to holding a strong presence in the same segment was a big move for the company in its initial years. Soon people started recognising us as a reliable brand to work with due to our standard of services. Later the launch of our online portal made a huge difference to the brand and helped us reach out to more people in the market." She attributes the success of the business to knowing each other's strengths, which works to the company's benefit.
Revealing the plans ahead, Pankaj Nagpal informs, "We are working on a new version of the portal which will be launched early next year. We are focusing on creating a different product which is backed up by technology and eases functions."
Concentrating on a strong technology backup for its online portal and building on offline relationships has led the company to be the brand it is today. The new version of the portal is bound to enhance user experience and change the dynamics of operations.