The many facets of Thailand
Thailand as a destination continuously reinvents itself with new products which are of great draw for repeat travellers. The recent Mega Familiarisation trip effectively showcased many of these new attractions in the country, for the Indian market
Tourism Authority of Thailand recently organised a Mega Familiarisation trip for Indian media and travel agents. The trip effectively highlighted the new tourism attractions in Thailand, which would be of much interest to repeat travellers as well as first-time Indian visitors to the country. The capital of Bangkok, has always remained a popular destination for Indian leisure and MICE travellers since last two decades. The newest mega attraction in the city is definitely Madame Tussauds. From being greeted by a life-like statue of Britney Spears at the entrance to getting yourself clicked with Thailand's royal family, from rubbing shoulders with music greats like Ludwig van Beethoven and Luciano Pavarotti to getting yourself clicked with minds that shaped the world (Mark Zuckerberg and Albert Einstein). A section showcasing the history of Madame Tussauds including how the wax statues are created is an eye opener. Visitors of all ages can also enjoy a fun-filled 4-D movie Ice Age: No Time for Nuts.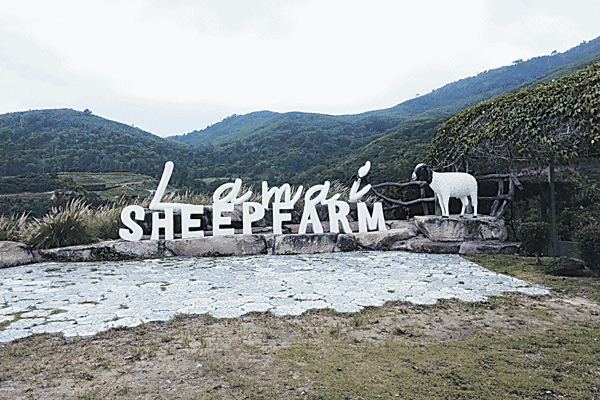 A visit to Madame Tussauds can be combined with other nearby attractions like Sea Life Bangkok where visitors can get up close with fascinating creatures of the deep sea through interactive displays. While the Seahorse Kingdom takes visitors to the colourful world of seahorses, they will be equally mesmerised by the enchanting jelly fishes. The Ocean Tunnel, the Shark Walk, Rocky Hideout and Penguin Ice Adventure are among the highlights at Sea Life Bangkok.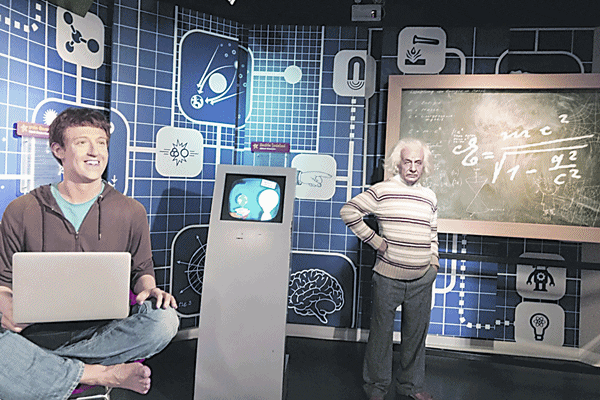 An upcoming attraction about a two hours drive from Bangkok is Suan Lamai – Kingdom of Fruit on the Mountain. This place is at a distance of 150 km from Bangkok and 70 km from Rayong. The destination is being promoted as a "fruit paradise" where visitors can enjoy fruit buffet, indulge in activities like sheep feeding and get themselves photographed in the Cosmos flower field. There is also a quaint cafe in the premises.
Discovering an old town
Old Town Chanthaboon Waterfront in Chanthaburi province is an interesting walk into the past. You can interact with residents who have been living here since generations, there are also a few curio shops where visitors can get a good bargain. The lane is lined with beautiful old lamp posts on which are perched golden figurines of Kinnaris. These are much loved mythical  beings in Thailand, which have the head and upper torso of a human and lower body of a bird. The waterfront community is also famous for its mouth-watering street food – from crab noodle soup to Durian ice cream to roasted bananas, and many other delicacies.  There is a Buddhist temple, and a side lane leads one to a quaint bridge over the Chanthaburi river to the beautiful Cathedral of the Immaculate Conception. The cathedral has been rebuilt several times over the centuries.
Family getaways
The beautiful island of Koh Samed is off the coastline of Rayong. It is a marine national park and protected area, and a favourite weekend getaway for families. While the island has many beach facing resorts for those wanting to spend a couple of days here, it is also a perfect destination for day tours. The activities include snorkelling, fishing, para sailing, etc.
From Rayong to Chon Buri, enroute to Pattaya is the Ramayana Water Park. Spread over an area of 45 acres it is the largest waterpark in Thailand. It has been uniquely designed to give the ambience of magnificent ruins housing a modern waterpark with many innovative rides for people of all age groups. From a double wave pool with artificial beach to freefall slides and serpentine rides – families can spend an action-packed day at the water park.
World of fantasy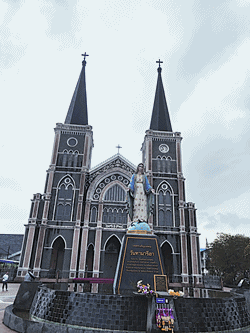 As a destination, Pattaya has reinvented itself with many interesting attractions. Topping the list is the KAAN Show at Singha D'Luck Cinematic Theatre. The 75 minutes show is a spectacular mix of stage act and cinematic experience and state-of-the-art technology. Combining mythology and magic, KAAN is a fascinating escape into the world of fantasy.
Art in Paradise, Pattaya is the largest 3D arts museum in the world. Visitors can go click happy amidst the stunning display of visual arts –  from getting yourself clicked with a unicorn to being a fairy to flying like an angel to walking into the frame of Claude Monet's The Water Lily Pond. The 12 exhibition zones are spread over two floors and all the creations have been made by experts in 3D illusion realistic painting.
What's new in Thailand
Giving the Thailand Product Update 2018, Dr Walailak Noypayak, executive director, ASEAN, South Asia and South Pacific, Tourism Authority of Thailand (TAT) said, "This is the biggest Mega FAM we have organised till now for the India market. There are in total 213 direct flights per week between India and Thailand, from 14 Indian cities." There are many new products across the country which would be of much interest to Indian travellers. In Bangkok, the new attractions include Lhong 1919, a heritage community mall along the Chao Phraya river; Chang Chui, a new creative space for artisans; Thailand's tallest tower, Mahanakhon Tower; Madame Tussauds Bangkok; future mixed use development project ICONSIAM; Siam Green Sky; Pathumwan Intersection Skywalk; the much awaited The Marvel Experience Thailand to be opened in 2018.
In northern Thailand, the new attractions include the those in Chiang Mai like MAIIAM Contemporary Art Museum; the Hidden Village Chiang Mai and the Tube Trek Water Park. In the north east it is the 21st century shopping mall, Terminal 21 Korat and the largest shopping mall in the region, Central Plaza Nakhon Ratchasima. In the eastern region there is a new ferry service from Pattaya to Hua Hin, while the spectacular KAAN Show is a great draw for tourists of all ages. The T21 (Terminal 21 Pattaya) will be opened this year. In the south of the country the SAMUJANA Yacht offers a differentiated experience to boat lovers at Koh Samui while new properties like The Ritz-Carlton Koh Samui and Rosewood Phuket provide luxurious vacations to the new generation of global travellers.
Festivals and events form an integral part of Thailand's tourism offerings, and S2O Festival (Songkran EDM Festival) tops the list. In October the Buriram International Circuit will host the Grand Prix of Thailand.