Making Hay While It Rains
Express TravelWorld spoke to various tourism and hospitality stakeholders on the plans they have undertaken and the promotional activities that they will conduct during the monsoon season to increase tourist arrivals during the rains and push India as a leading monsoon destination to visit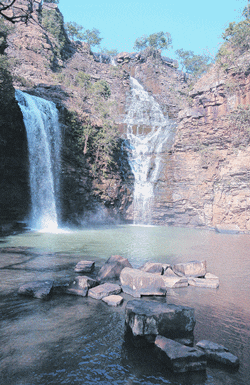 Turning this lean season into a viable business opportunity, has helped monsoon tourism create its unique niche in the market. There is a segment of travellers who prefer travelling during the rains, hence with the right strategies and implementation, travel agents and tour operators can craft customised monsoon tours and activities to attract tourists from around the world to India. According to reports by several travel agencies and tourism boards in India, domestic tourists have started flooding popular tourism destinations like Kerala, Goa, Maharashtra, Karnataka, Meghalaya including many others.
Identification of monsoon tourism getaways
The mainstream destinations which remain flooded with tourists during the monsoon season are Munnar in Kerala, Khandala in Maharashtra, Ooty in Tamil Nadu, Coorg in Karnataka, Udaipur in Rajasthan, Lonavala and Mahabaleshwar in Maharashtra, Agra in Uttar Pradesh, Goa and the Western Ghats.  Some other destinations that are set in beautiful locations are Valley of Flowers in Uttarakhand, Gushaini-Tirthan valley in Himachal Pradesh, Mandu in Madhya Pradesh, Saputara, Dang in Gujarat, Shillong in Meghalaya, Hampi in Karnataka, Kabini in Karnataka, Lansdowne in Uttarakhand, Dudhsagar Falls in Goa and Chandratal Lake in Manali, Himachal Pradesh.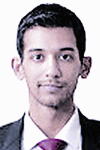 Aditya Thakur, manager, operations and experience, Tripver expresses his views on top visited  monsoon destinations in India. He says, "Leh, Spiti, Kheerganga, Jibhi Tirthan and Mc Leod Triund are top four domestic destinations that the travellers visit during the monsoon season in India. There is an increase in travellers going to these destination especially in the monsoon season as most of the above-mentioned destinations are operational only in this season. Indians travel to almost all states like Maharashtra, Kerala, Meghalaya, Karnataka and Uttarakhand during the monsoon season and some even head towards international locations mostly in Europe, Thailand, Bali and Vietnam."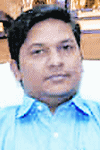 P Bala Kiran, director, Kerala Tourism, Government of Kerala talks about the top visited places of tourist attractions in Kerala during monsoons. He says, "Tropical monsoons in Kerala are a sight to behold due to their intense and beautiful nature. Monsoon tourism is gaining momentum in Kerala and many destinations in the state are emerging as monsoon destinations. The houseboat rides in Alleppey, Kumarakom and Ashtamudi during monsoon are once in a lifetime experience one should never miss. The hill stations like Wayanad, Athirapally and Munnar are offering special monsoon adventures and activity packages."
Tourist influx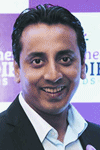 Commenting on the tourist influx during the monsoon season, Kumar Manish, general manager, The LaLiT Golf & Spa Resort Goa says, "If you analyse the tourism inflow statistics published by the department of Tourism-Goa, it is pleasantly surprising. Compared to 2016 where the seasonal difference of tourism inflow was 37.2 per cent, the difference was only 29 per cent in 2017 which is a clear indication that the market is changing. More families and traveller groups from around the country are travelling to Goa with intent to enjoy the onset of monsoon."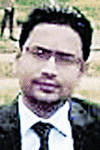 Giving the detailed breakup of the tourists visiting India during monsoon, Shahzad Aslam, head sales manager, The Leisure Group of Hotels informs, "We get around 50 per cent tourists from North India (majority from Delhi NCR), 15 per cent of tourist footfall from Western India (mostly Maharashtra and Gujarat), 15 per cent from rest of India and 20 per cent foreign tourists (mostly UK, US, South Africa and Spain). During the monsoons we host approximately 15000 Indian tourists."
Acknowledging the changing trends in tourist arrivals during monsoon and growth in tourism activities during this period, Thakur says, "There has been a sudden spike in the number of travellers. As most of them are now online and on social media, this trend can be noticed and tapped. If we talk about the stats, increase in the growth rate was observed in the Domestic Tourist Visits (DTVs) during 2016, registering a marvellous growth rate of 15.5 per cent over 2015. During 2016, the number of DTVs to the states/ UTs was 1653 million (provisional) as compared to 1432 million in 2015 registering a growth of 15.5 per cent. So, we would find that tourism in India has been progressing by leaps and bounds. And monsoon tourism segment has also added to these stats."
Tourist engagement activities
Since every tourist has his personalised itinerary and demands during monsoon season, hotels, tour operators and tourism boards look forward to catering to these demands and offer exclusively curated packages and activities to capture this particular tourist segment.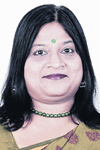 Speaking on the types of activities in Maharashtra that attract hordes of tourists during monsoon, Swati Kale, general manager, Maharashtra Tourism Development Corporation (MTDC) says, "Apart from regular monsoon tourism activities, 'Festival of Fireflies' at Bhandardara in Nashik is a great attraction for tourists during monsoon. During this time, millions of fireflies camp on the trees of Bhandardara just before monsoon starts. This happens because the onset of monsoon marks the beginning of the mating time of fireflies. We often call this natural visage, 'Monsoon ki Diwali'."
"We also organise stays at three destinations in Maharashtra namely at our Lonavala, Malshej and Chikhaldara resorts. These resorts offer magnificent views during the monsoons and serves as a perfect monsoon destination to the tourists," Kale further adds.
Sometimes the tourists usually engage in excursions and trips during the monsoon season. As per TripAdvisor's report on 'top drives and road trips during monsoon' some of the preferred drives and road trips along the popular road routes during the monsoon are from Mumbai to Coorg, Ooty to Wayanad, Coimbatore to Valparai, Chennai to Kodaikanal, Kochi to Kovalam via Alappuzha-Varkala-Trivandrum, Bengaluru to Calicut, Dehradun to Nainital, Bengaluru to Pune, Mumbai to Goa and Goa to Hampi. Expressing his views over types of activities that tourists love during monsoon, Thakur says, "Ours is an online travel platform that helps a tourist to select his/her own kind of experience and activity driven by the experiences shared by other travellers. Tripver is a global travel community of travellers that curates trips to travel all across the globe. So one can easily go online and find the activity that best suits his/ her taste."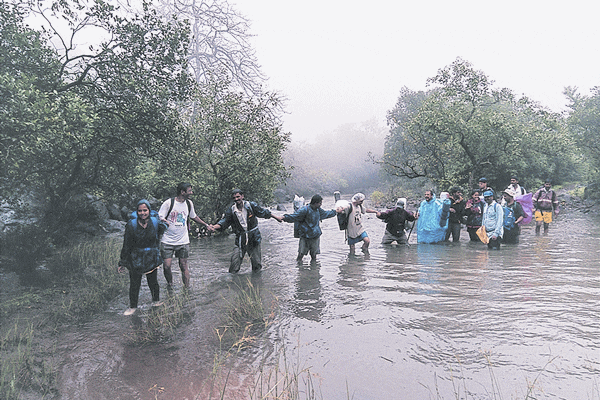 Kiran also speaks on the types of tourist engagement activities in Kerala during the monsoon. He says, "The major snake boat races happen during the monsoons. The world famous 'Nehru Boat Race' is conducted in Alleppey which is fiercely contested and attracts lakhs of tourists. Each snake boat with more than 119 oarsmen, zooming across the backwaters during this time is a sight to behold. The government is also conducting various monsoon festivals to attract tourists. The monsoon festival called 'Splash' in Wayanad has gained worldwide fame as a monsoon festival. The Splash festival has special offers for tourists, B2B meets, a lot of monsoon sports events like mud football, mud volleyball etc. The government is also launching an International Music Festival called 'Monsoon Raga' during this time, inspired by the success of Nishagandi Dance festival. This is expected to attract thousands of music lovers all across the country."
"Moreover, the government is also launching the 'Jatayu Para Adventure ropeway' in Kollam district in the monsoon season, which also has the largest bird statue in the world. Jatayu is the mythical bird of ancient Indian epic, Ramayana, which mythologically fell on this rock after the wing was cut off by Ravana, while Jatayu was trying to save Sita," Kiran further adds.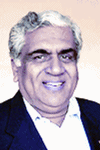 Speaking about the types of adventure tourism activities in Ladakh during monsoon season, Captain Swadesh Kumar, president, Adventure Tour Operators Association of India (ATOAI)  says, "During the said period, trekking is very popular in Ladakh for foreign clients and also they love to attempt one of the most important trekking peaks – Mt. Stok Kangri (6153 mtrs) in Ladakh. Many adventure lovers and explorers from around the world come to India to attempt the peak and go on a trekking trip to Ladakh during this period.  One can also do white-water rafting on the Indus and the Zanskar rivers, since water levels remain high all throughout the month of July and August, during the monsoons. One can also engage in local cultural activities and get engorged in the serenity that Ladakh offers. I also wish to mention here that ATOAI, as a part of our commitment made to ministry of tourism, Government of India, to support them in their project 'Apni Dharohar Apni Pehchan', have taken up the cleaning of the trail from Stok Village to the Base Camp to Mt. Stok Kangri. This project will be launched very soon."
Elaborating about the types of facilities and activities for attracting tourists in Goa during monsoons, Manish says, "The LaLiT Golf and Spa Resort Goa is the place to be, to welcome the monsoons. We offer an amazing monsoon package which is very competitively priced and has a lot of interesting offers for the whole family. Some features would include a relaxed check-out time, F&B credit, a complimentary teaser massage at the spa and many more. Large families and groups may also inquire for wonderful offers on our exclusive and luxurious villas. We encourage the tourists to go out and embrace the monsoon with our golfing or go for a trek to Kuske which has an amazing bio-diverse ecosystem, but if they prefer to stay indoors we have a host of activities for the young and adults alike. They can try snooker, squash, dance classes, personalised Yoga and Ayurvedic sessions, cooking classes and board games, the list is endless. They can even just sit in the balcony and see the clouds gather atop the Sahyadri mountains."
Elaborating over the kind of activities that are offered to the tourists during the monsoon visit, Aslam says, "Activities popular during monsoons are ashram and temple tours, early morning yoga meditation sessions, nature walk/ trekking, white water rafting, cycling, outdoor picnic lunches and camping activities for family and kids."
Future strategies to boost monsoon tourism
Since Monsoon tourism has emerged as a niche segment in the tourism and travel industry, every concerned travel organisation and hospitality sector is trying to move ahead with the right kind of approach to tap that particular segment of tourist and deliver them with the best of experiential travel and itineraries as doing so will draw the attention of more tourists.
Taking into account the immense potential of digital platforms and technology, Kale says, "Along with physical activities, we have also extended our presence over social media and digital platforms to maximise our reach and penetration among specific segments of tourists. We have launched several social media campaigns for the promotion of tourism in Maharashtra. We believe that technology is the best medium for information dissemination and we intend to use it further to boost tourism in Maharashtra."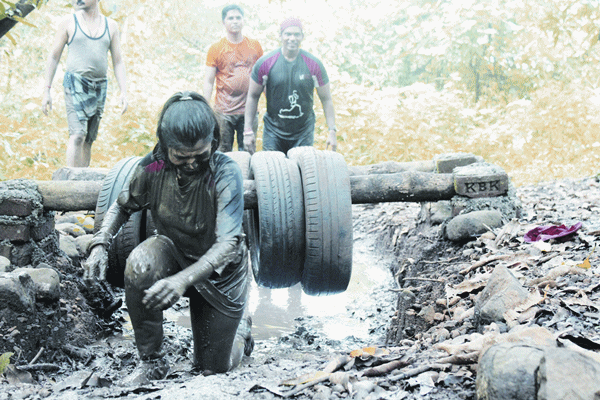 Expressing his insights over the measures to be taken by the government for promotion of monsoon tourism in Kerala, Kiran says, "Kerala Tourism has realised that the monsoon tourism would offer a brand new product and will launch a new set of market in the coming years. The government intends to add 75 lakh new tourist arrivals by 2021 and this is only possible if we tap the monsoon season running for five months in a year. Kerala Tourism is encouraging all modes of new monsoon tourism products of the tourism industry. We are also launching a new monsoon campaign called 'Dream season' campaign which will position Kerala as a premier monsoon destination."
Thakur also informs about the course of action that could yield positive outputs and help OTAs to have a better grip over the season. He mentions, "There has been a downfall in travel agents and travellers have shifted to more of an extrovert attitude towards travelling. Digital is already playing a major role in the sector. Domestic air ticket and railway bookings continue to be among the top contributors to the online travel spends. Online hotel booking has seen a substantial year-on-year growth of 60 per cent. However, as the times change, the new era of travellers will now be catering to the audience of the millennial. Ours is a perfect platform for the millennials who want to take off seeking new paths, new companions, conversations or just places that put life back into perspective. We cater to the new age of travellers and wish to provide our travellers all-inclusive, hassle free & safe travel experiences to carefully curated destinations at the least price possible. So we plan to switch over and make more out of the digital empowerment that will help enhance the traveller experience during the monsoon season."
Discussing the core strategies of monsoon tourism promotion, Manish said, "Our core strategy revolves around giving our guests an amazing experience whenever they visit our Resort. This encourages a lot of repeat guests during the monsoons. We are also keen to tap the family vacationer's segment and more inflow through OTAs. This is our present and future strategy to nurture that special segment of monsoon tourists."
India's potential as a monsoon tourism destination
Acknowledging India's hidden potential as a monsoon tourism destination, Kiran says, "India has huge potential in tapping monsoon based tourism activities. Indian monsoons are the most exotic and beautiful rainy seasons in the world. If it is packaged well and made available to the tourists, India can become the world leader in the coming years."
Kumar also comments on the scope of monsoon tourism in India. He says, "Adventure tourism, being one of the most important segments of the tourism industry, makes India an all year destination with a variety of activities covering the whole country through all the seasons. Therefore monsoon tourism can open doors to a world of new possibilities in terms of boosting tourism and revenue generation when combined with the right approach."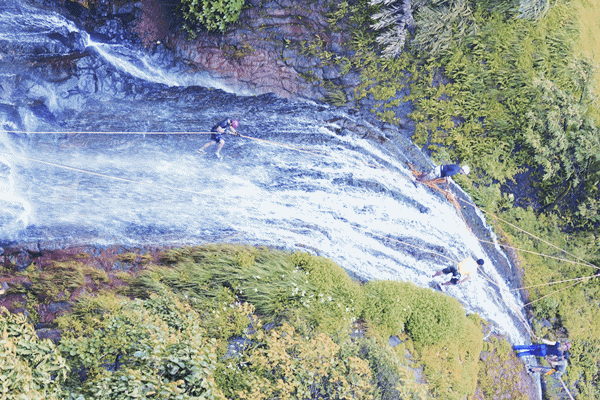 Commenting on what needs to be done to help the country unleash its full potential as a monsoon tourism destination, Thakur says, "The diversity that India offers being a subcontinent is immense. India offers options for mountains, beaches and deserts. However, for this to take place more strongly, the government must lower the tax burden, ease rules and build infrastructure if it wants to ensure 15-20 per cent annual growth in tourism in coming years. Issues pertaining to GST, opening up of the shared economy and facilitating the adoption of new tech could herald the next trillion opportunities for the sector."
Given the activities that the governments have in place for this monsoon, tour operators hope for a smooth implementation which will boost tourism during June-September to a large extent contributing to the overall economy of the country.