India is among the top five growing markets for Booking.com which has moved from being an 'accommodation only' travel metasearch engine to new areas of last mile connectivity taking the friction out of travel and enabling its customers to experience the world seamlessly
As one walks into Booking.com's headquarters in The Bank building in Amsterdam, one is struck by the seamless open concept, quirky office decor, numerous break out spaces, gaming areas, green meeting rooms and amazing views of the city (including a windmill!) from the terrace that even has an old clock tower. Every booking.com office – they have 14 of them in Amsterdam and 198 worldwide – has incorporated into its design one element of the city they are based in. Not surprisingly, the HQ has a cycle track inside the office because Amsterdam is known for its cycling culture.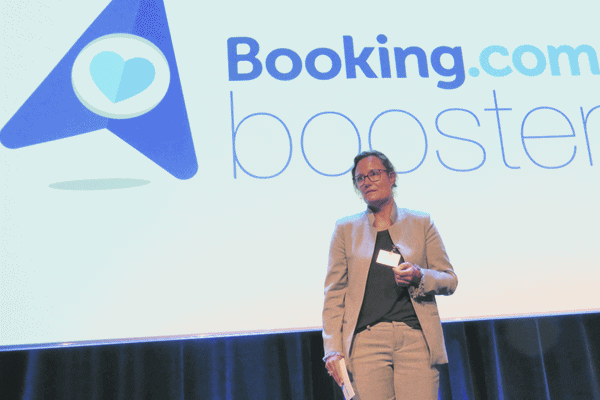 Booking.com also has a multi-cultural workforce – there are around 100 nationalities working in this office alone. And this is where CEO Gillian Tans is spearheading Booking.com's new revenue streams. She says, "Our aim is taking the friction out of travel. We keep the customer at the centre of everything we do. We are always creating and testing new products that enable people to experience the world seamlessly."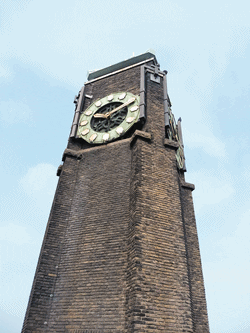 From an accommodation only company, Booking.com is now moving into new areas in last mile connectivity like ground transportation, airport transfers/ shuttles, experiences, ticketing for events, services of the property (like say a guest wants a goldfish in a bowl in his room). "We don't believe in copying others. So we will first build the supply and then see how the experiences can be innovative. The key is how to create customer value and execute smarter than the others," reiterates Tans.
Presently the company has introduced activities/ experiences in 44 cities including Barcelona, London, Paris. Its car rental service has also been integrated into the Booking.com platform as Booking.go.
Last year Booking.com gave its employees GoPro cameras to record their travels and showcase them. They became ambassadors for their company and its products. "We travel everywhere to help you travel everywhere. Booking.com has also introduced an AI-enabled Booking Assistant, which can answer questions from customers after they have reserved their accommodation. The chatbot is available across different devices and platforms. The assistant can handle queries on issues such as payment, transport, arrival and departure times along with date changes and internet availability. Nearly 30 per cent of customers' interact with the chatbot. In future, we plan to take that to 50 per cent," says  the CEO. Presently, the Booking Assistant is available only in some countries and around five to six million customers in English. The company will introduce the next five languages soon.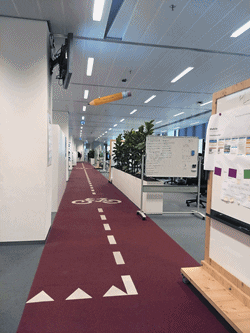 US-based Priceline acquired Booking.com for US$ 135m in 2005 and is now one of Priceline's best performing units. It changed its name to Booking Holding in February 2018. Pepijn Rijvers, CMO, Booking.com reveals, "Nearly 85 per cent of Booking Holding's gross profit is generated outside of the US, and Booking.com drives the majority of international operations. We do a lot of last mile work unlike other technology companies. We sell on an average 1.55 million room nights a day. We are an incredibly customer oriented company because the better we understand our customers, the better we can service them."
James Waters, global director, customer service, "We have nearly 8,000 customer service employees – bilingual staff supporting multiple languages. The biggest challenge is payments, refunds, etc because both customers and hotels are not used to a particular way of payment. This is where the Booking Assistant will be a great help."
India among top five growing markets
With 47,500 Indian properties listed on its website, Booking.com sees India among its top five growing markets. "With more than 47,000 listings, it clearly shows the amount of investment our company is making in the India market. It is a market that is fast growing and it is one that we have prioritised," says Tans.
She went on to add that the biggest change she saw in the India market is that more and more consumers are finding their way online. "Companies like MakeMyTrip have really helped open up the market. Even in the non hotel segment, a lot of models like Oyo Rooms have emerged which have professionalised the category. They have standardised the segment and bring a quality layer online," she said.
Boosting sustainability
Booking.com also seeks to contribute to the health of destinations worldwide so that future generations can continue to enjoy them for years to come. The Booking Booster, Booking Booster Labs, the Booking Cares Fund and its employee volunteer programme are part of this mission to make a positive impact globally. Marianne Gybels, global manager – CSR, Booking.com says, "We have the responsibility that destinations remain healthy and happy for future generations to enjoy. In a survey we found 86 per cent of people want to travel sustainably. In India, 98 per cent want to travel sustainably! In Copenhagen, we use homeless people as guides. In Mumbai, our volunteer programme organsied a cleanliness drive at the Gateway of India and an eco tourism workshop. In Bengaluru we spread awareness of heritage sites like Tipu Sultan's Palace and Fort and an elephant conservation area near Jaipur."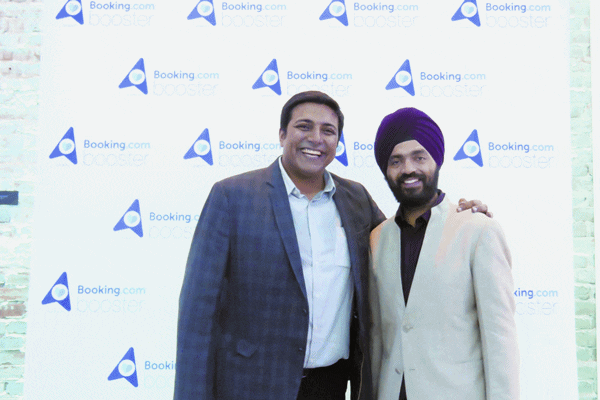 The company has also launched the Booster Labs for early-stage ventures and the Booking Cares Fund for bold, disruptive, dream projects to further expand the commitment across various layers of the sustainable travel industry.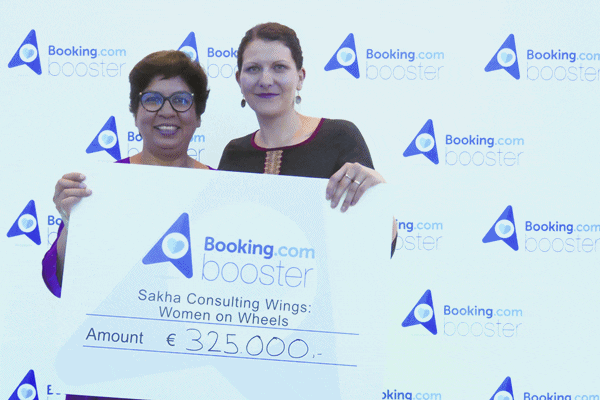 In 2017, the company launched Booking Booster to support startups in sustainable tourism. Booking Booster is a three week accelerator programme consisting of a series of lectures, hands-on workshops and coaching that culminates in a final pitch for early stage sustainable tourism startups to win a grant of upto 500,000 euros to scale up their businesses. This year's winners were unveiled recently in a grand ceremony at The Tobacco Theatre in Amsterdam. Two Indian sustainable tourism startups, Global Himalayan Expedition and Sakha Consulting Wings, both of which promote sustainable development using tourism as a driver, won the highest grants in the programme. While Sakha won a grant of 325,000 euros, Global Himalayan Expedition won a whopping 400,000 euros. There were a total of 10 startups shortlisted and all of them received some part of the grant.
---
booking.com in India
Top Indian cities by global bookers in 2017
New Delhi
Mumbai
Bengaluru
Chennai
Jaipur
Top cities by domestic bookers in 2017
New Delhi
Mumbai
Bengaluru
Chennai
Hyderabad
Top five most popular property types booked by Indians in 2017
Hotel
Resort
Guesthouse
Hostel
Bed & Breakfast
---
Founded by Paras Loomba and Jaideep Bansal, Global Himalayan Expedition leads tourism expeditions to remote Himalayan unelectrified villages and sets up solar microgrids to bring them out of darkness. Sakha Consulting Wings, Women on Wheels, was founded by Meenu Vadera with the aim of providing safe transport solutions by empowering women with necessary training to become self sustained personal drivers and chauffeurs.
"The vision and passion that we've seen from all the startups this year has been truly inspiring. I was especially impressed with Sakha's commitment to empowering women in India to take control of their livelihoods and of course with how GHE is literally bringing light to remote mountain villages through their Himalayan expeditions. We're all looking forward to seeing how their plans unfold over the coming weeks and months as we work together to bring their vision for a more sustainable travel industry to even more destinations worldwide," remarks Tans.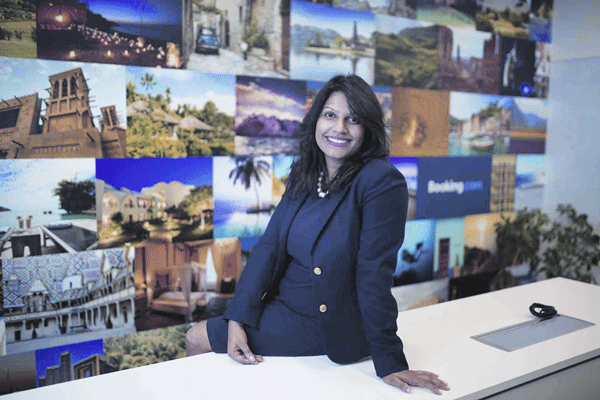 Last year, an Indian startup called Authenticook by Ameya Deshpande won a grant of 200,000 euros. The Mumbai-based startup helps travellers get a taste of authentic homemade cuisine, by connecting home chefs with tourists online.
"With Authenticook taking out one of the highest grants at last year's inaugural Booking Booster event, it's clear that India is an important source of talent when it comes to startups. We are delighted that two startups from India with great ideas focused on sustainable tourism were a part of the grand finale this year and both have received a combined total grant of 7.25 lakh euros. Our aim is to build a network of like-minded organisations and individuals that are leveraging technology to create a more sustainable future for destinations worldwide as such initiatives further expand our commitment to make a positive impact globally," says Ritu Mehrotra, country manager – India, Booking.com.