Signature Swarovski crystal staircases, the longest zipline at sea, the first-ever cruise ship restaurant by two Michelin starred chef Ramón Freixa, and much more. Global cruise brand, MSC Cruises recently unveiled its swanky new waterbaby, MSC Seaview at a grand christening ceremony in Genova, Italy.
For the third time in the last one year, famed Hollywood actress, Sophia Loren made her way to a MSC ship christening. MSC Cruises, the global cruise brand recently unveiled its latest product MSC Seaview, the largest ship to be built in Italy's Fincantieri shipyard. At a grand christening ceremony in Genova, Italy, Loren, who is godmother to all MSC ships, cut the ribbon to open the ship to the public.
MSC Seaview is the second of two identical ships in the Seaside generation. At 323 metres long with a GRT of 154,000 tonnes, the ship can accommodate a maximum of 5,429 guests.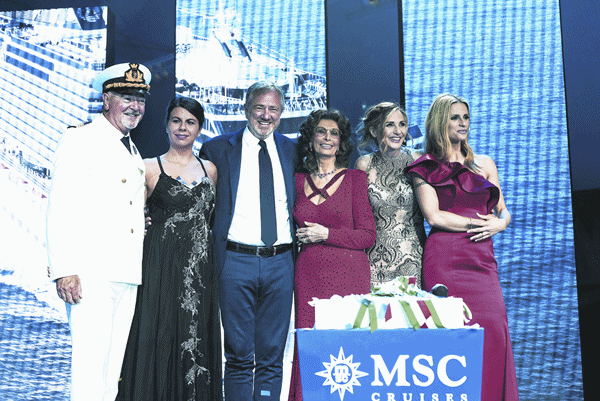 The christening ceremony was hosted by TV stars, Swiss-born Michelle Hunziker and Lorella Cuccarini and saw a performance by 'father of Italian blues' Zucchero Fornaciari and Italian children's choir Piccolo Coro Dell'Antoniano as UNICEF ambassadors. Also taking to the stage was Matteo Bocelli, son of the world-famous Andrea Bocelli, and the Officers' Parade, an important tradition to honour the crew from the ship. MSC (Mediterranean Shipping Company) was founded in Naples by sea captain Gianluigi Aponte. Till today, MSC remains a family run company, with several generations of Apontes overseeing the growing cruise division and its operations.
Speaking on the sidelines of the christening, Angelo Capurro, executive commercial director, MSC Cruises said, "There is an incredible wow effect when we see our ships. First we had MSC Meraviglia, then in Nov 2017 we had MSC Seaside and now her sister ship, MSC Seaview. So we have had three ships in one year and that is something amazing for us. The prototype of the Seaside and Seaview ships is different from our other ships in terms of design, exteriors, and features."
'Smart' sailing
Inspired by a pioneering beach condo concept, the ship will bring guests and the sea closer, with special design elements that make the most of the warm weather where she will be sailing. Guests will be able to spend time outdoors eating, drinking and relaxing in the sunshine with some of the best sea views in the world. They will also enjoy an increased number of balcony cabins and public areas. Another unique feature is the impressive 360°promenade with glass balustrades that runs around the entire ship. Interestingly, all the decks are named after a sea or an ocean. Deck 7 is named after the Indian Ocean. On Deck 21 is The Bridge of Sighs, a glass bottomed pathway that gives you stunning views of the pool deck below.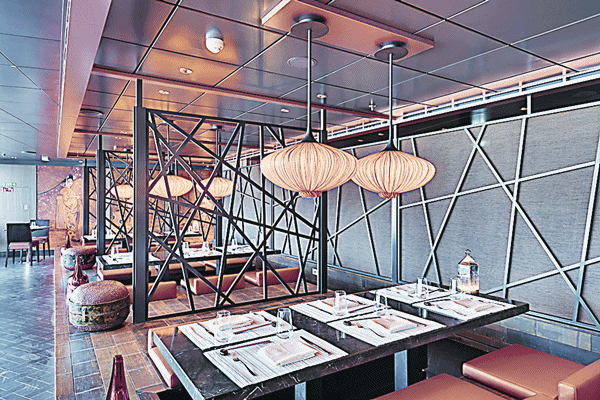 Like its sister, MSC Seaview is also a 'smart' ship with a a host of features like the MSC For Me app, a interactive digital navigator that allows guests to find their way around the ship and access relevant information on different areas of the ship, the weather, virtual reality shore excursions, interactive photo walls and wristbands designed with NFC (near field communication) that allow guests to access on-board facilities and tracking devices to help parents geo-locate their children on the ship. The ship has luxury suites with private whirlpool baths, specially designed combinable cabins for families and groups of up to 10 people, two full-sized bowling alleys, a dedicated family restaurant, an interactive, multi-storey water park featuring five different water slides, an AquaPlay area designed for tots and an adventure trail. In addition, MSC Seaview boasts colourful kids' play areas created in partnership with LEGO and Chicco and the high-tech Odeon theatre to enjoy Broadway-style shows. The ship houses an impressive six specialty restaurants, like Asian Market Kitchen by Chef Roy Yamaguchi, while Spanish chef Ramón Freixa serves up inventive seafood dishes at Ocean Cay.  For those wth a sweet tooth there is Venchi Chocolate Bar formed in partnership with the 140-year-old Italian confectionary company.  There is also Butcher's Cut and L'Atelier Bistrot, a french brasserie.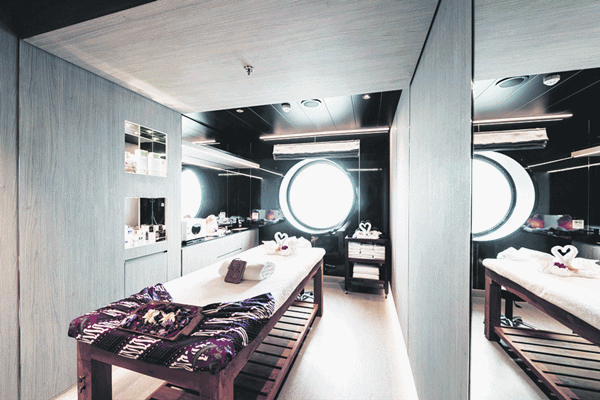 MSC Seaview will be deployed for summer in the Mediterranean (Genova, Naples, Messina, Valletta, Marseille, Genova). Capurro added, "This is pretty interesting for the India market as the Mediterranean itineraries are popular with Indian guests. Later in the winter, MSC Seaview will move to South America, not exactly a common destination for India market looking at the numbers now. But we have a sister ship out of Miami which will focus more on the India market."
India ahoy!
In an exciting development MSC Cruises will soon be starting a 11 day long cruise from Dubai which will touch New Mangalore, Mumbai and Goa in India this year end. The cruise company will deploy MSC Lirica, one of its oldest ships, on this itinerary, he informed.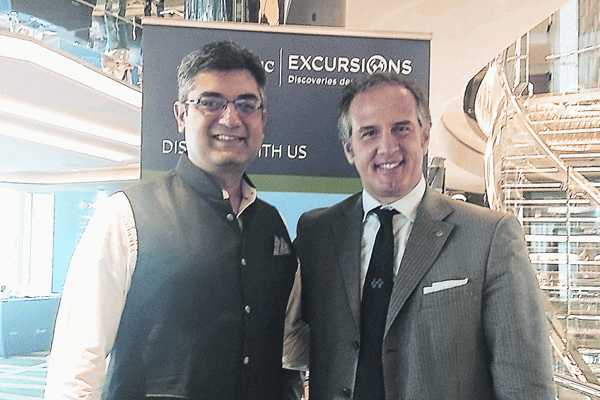 Capurro said that the new cruise starting out of Dubai is a trial to develop the India market. "I believe that the potential for the India market is huge. Starting this year MSC Lirica will be deployed for a 11 day long cruise out of Dubai which will call on Indian ports. Compared to our competitors, we have a culture to have different nationalities on our ships. On an average, we have nearly 117 nationalities on our ships. This is part of our DNA. The atmosphere aboard our ships is truly international. The cruising experience is completely different because of this diversity," he said.
MSC is working with the local market in India with Kunal Sampat, general manager, spearheading the effort. "We are working on increasing awareness about our product and are doing FAM trips for trade and media to explain our product. We are a very young fleet, all our ships are not more than 15 years old vis a vis other cruise companies. This is the information we want to pass on to our customer, the kind of quality that we have," informed Capurro.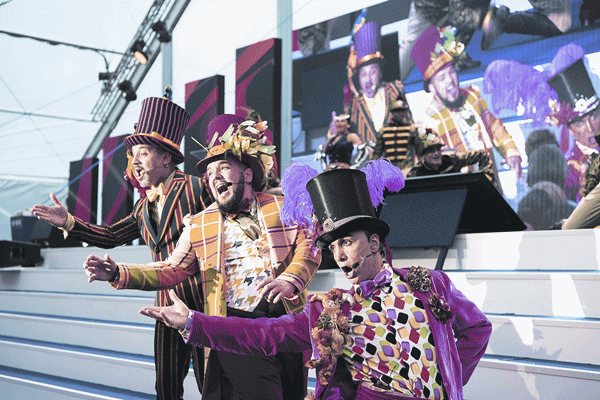 He said that India is not a huge number at present but growth in the last year is really important. "India is a market where we want to grow much more than what we did in the last year. We are looking at a growth of at least 28 per cent in the company keeping in mind the capacity, so we need to grow in India at least 28 per cent, not less. With eight new ships from now to 2020, MSC Cruises needs to discover new areas, new destinations. For sure we will be reinforcing our present markets where we have our ships deployed, but we are also looking at new areas and India should be one of them. India is a strategic market for us, not a tactical one. We have a different product and we are not looking at short cruises," he stated.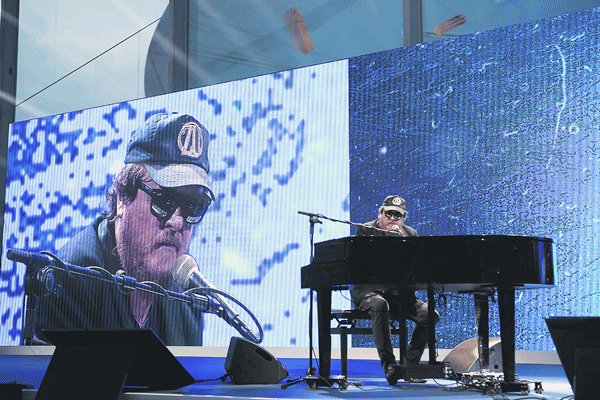 Sampat added, "The most interesting thing about the India market is that the opportunities which can be created in this market cannot be created elsewhere, like a wedding group or spiritual groups on board. As per statistics, the average age of a guest on board an MSC cruise is around 45 years. So the perception that cruising is for the elderly people is a myth. The best way to describe MSC Cruises is that it is an affordable luxury – it has something for a budget traveller and can also satisfy the needs of a  pampered traveller. This is important as India is a price sensitive market. We are able to customise everything and that's the best part. If we look at our Cabin categories, we don't classify them as Inside View or Ocean View cabins like other cruise companies do. We have experiences because no two customers are the same. We want to give the customer what he wants. That's been the main reason and strength why MSC has been growing in the India market."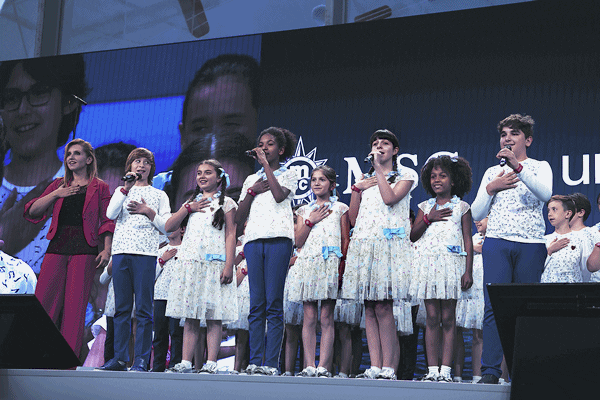 Elucidating on the MICE segment, Sampat informed, "We have been doing good amount of MICE groups every year, from small to big. Spiritual groups have been good too. Last year we did a spiritual group of 1300 passengers on board MSC Musica. The seven night cruise was in the East Mediterranean out of Venice. We  are not only able to provide Indian cuisine to groups but we also ensure the same is done for individual passengers. So the way MSC is evolving, the support we have got from the India market and the numbers are quite encouraging and and I am sure with the new ships coming I think we can only go up."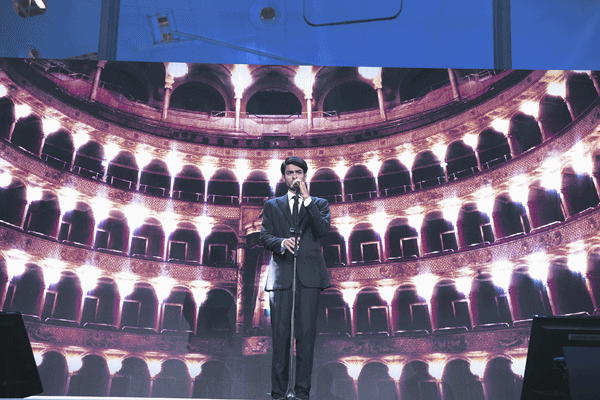 Talking about the plans for the travel agent community, Capurro said, "We have an intensive plan – like roadshows, FAM trips and training on our systems. From the feedback we have got from across the world, MSC Booking for the B2B segment is easy to manage. Mainly, we want to develop the distribution. We are also introducing an e-learning platform for different levels from experts to novices. We will first launch it in UK, Germany and Italy. This will also be for the India market. It will be one of the first to adapt the platform in the next few months."
Commenting on the port infrastructure challenges in India, Capurro affirmed, "We are moving in the right direction. We have started discussions with the cruise industry. Looking at India as a port of call, the challenge is not the infrastructure, it is the itinerary. We have passengers coming from all over the world so the difficulty is in designing itineraries which are in line with the demands of these passengers."