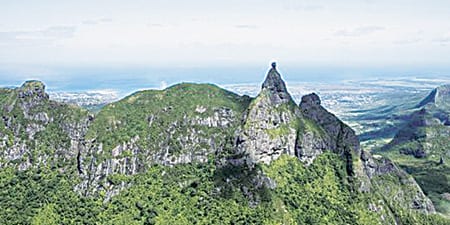 For years, Mauritius has been one of the most preferred wedding and honeymoon destinations for travellers worldwide. However, this island has more to offer – from a rich cultural heritage and world-class golfing facilities to high-end MICE venues and adrenaline pumping water sports By Rituparna Chatterjee
'Mauritius was made first and then heaven; heaven being copied after Mauritius.' This expression of Mark Twain aptly describes the mesmerising charm of this world-in-one island. While its name conjures up images of majestic lagoons and reefs, cobalt-blue seas, white sandy beaches, Mauritius is more than just that. It is a melting pot of diverse cultures (African, Indian, European and Chinese), historic sites, geographic variations and limitless activities to keep every traveller engaged. Situated in the south west of the Indian ocean, about 2000 km from the African coast, Mauritius forms a part of the Mascarene archipelago which also includes Reunion and Rodrigues. The capital city of Port Louis, situated north west of the island, is a bustling administrative and commercial hub hosting several interesting sites including the Central Market, Champ de Mars Racecourse, Citadelle, among others.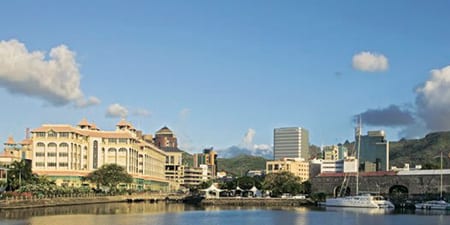 Mauritius' history dates back to many centuries. Though the island was known by the Arab navigators since the 10th century, Mauritius was officially discovered by the Portuguese in 1505. In the 17th century, the Dutch occupied the island and named it after Maurice van Nassau the stadhouder ('the one who conquers the place' in Dutch). At the beginning of the 18th century, after the departure of the Dutch, the French named the island Isle de France before it was conquered by the British in 1810. The island became independent in 1968 and a republic in 1992 with a democratic parliament inspired by the British model.

A sea of opportunities
According to Kuoni's 2015 trends report, Mauritius retained its top position as the best destination for weddings in the world, thereby cementing its top four position since 1999. Besides, the island was also ranked in the top five destinations out of 30 global tourist hotspots as the most sought-after honeymoon destination. Though this report reflects Mauritius' growing popularity as a wedding and honeymoon destination, the island has a lot more to offer to different segments of traveller including golfers, MICE, adventure enthusiasts among others. For instance, under the British rule, Mauritius became the third country in the world to be introduced to golf. The island boasts of eight 18 hole golf courses and five nine hole golf courses. Some of the golf courses have been designed by renowned players like Bernhard Langer, Ernie Els and golf architect Rodney Wright. Like the Tamarina 18 hole Championship Golf Course, designed by Rodney Wright, is spread over 43 hectares and offers magnificent views of Mount Rempart. In 2008, Mauritius was also awarded the title of Golf Destination of the Year – Africa, the Indian Ocean and the Gulf States – by the International Association of Golf Tour Operators (IAGTO).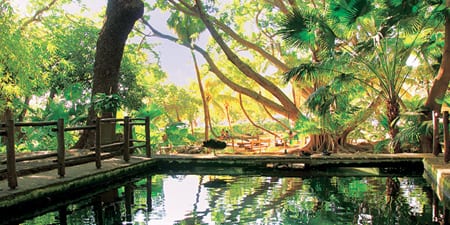 Mauritius also offers a varied range of water sports including kite-surfing, deep-sea fishing, sailboat charter, sea kayaking, among others. A recent addition to these has been the seakart excursions by Fun Adventure Mauritius. The company has its base at Black River, and there is a security boat to escort the adventure enthusiasts from the starting of the excursion to the end. Another unique experience is the submarine ride provided by Blue Safari Submarine, which offers a breathtaking view of the sea 35 metres under over a duration of 45 minutes wherein passengers are shown the ship-wrecked 'Star Hope', corals, a 17th century anchor and other marine life. An interesting variation to this is the sub-scooter, which is a 35 minute underwater experience wherein individuals or couples are accompanied on their sub-scooter by qualified scuba divers. Mauritius also offers a number of land adventure activities like horse racing at Champ de Mars Racecourse at Port-Louis, wildlife safari at Casela, hiking at the Black River Gorges National Park, among others. Other notable attractions include the Chateau de Labourdonnais, a heritage site built by Christian Wiehe between 1856 and 1859, SSR Botanic Garden Pamplemousses Mauritius, L'Aventure du Sucre, Curious Corner of Chamarel, etc.
---
'15 per cent of all arrivals into Mauritius are MICE'
Mauritius is popularly known as a wedding, honeymoon and family destination. How are you reinventing the destination for the Indian clientele?

We are organising a luxury roadshow from August 23-29, 2015 across Delhi, Mumbai and Bengaluru to promote Mauritius as a high-end destination and will be inviting only national tour operators for the same. Presently, Mauritius is regarded as a honeymoon, family and wedding destination among Indians but we want to reposition it as a high-end golf, MICE, shopping, Bollywood and adventure destination. At present, 50 per cent of our arrivals comprise of high-end tourists and over a period of three years we want to increase it to 60-65 per cent.
In recent years, Mauritius has been experiencing a significant amount of MICE movement from different markets. This year we will have a few MICE groups coming in from India. Usually we receive MICE groups of approximately 200-500 pax and 15 per cent of all arrivals into Mauritius are MICE. We also have world-class golfing facilities with eight 18 hole golf courses all around the island.  Hence we are looking at hosting golf tournaments and are also organsing the Mauritius Shopping Fiesta from August 16 to September 6, 2015.
Are there any hospitality projects in the pipeline for Mauritius?
Presently, we have 12,000 hotel rooms and we are not planning to add any more since we are experiencing excess supply. 50 per cent of our hotels are under the five star category, while the rest are under the three-four star category. However, from July 1 this year we will be officially classifying hotels. Hotels will have to apply and meet certain criteria to get a particular classification.
Where does India stand as a source market as compared to other international markets? What  are the steps  the tourism authority  is taking to develop the market further?
Tourism contributes about eight per cent to the island's GDP. France, UK, Germany, Reunion Island, South Africa, Switzerland are some of the major source markets for Mauritius. The Eastern European (Poland, Hungary, etc) market is now developing, while the Russian market has shown a decline. Whereas India and China are sharing the same position.
Last year, Mauritius received 61,200 Indian tourists from among one million international tourists, thereby recording a 6.9 per cent growth from India and 4.6 per cent overall growth. We are targeting a 10 per cent overall growth this year. The average Indian spend is approximately 1000 euros, which we want to increase to 1500 euros. Though the travelling numbers from India are encouraging, the problem is that there aren't enough flights to cater to this demand. Furthermore, charter flights are also very expensive and the current challenge is to increase the number of flights. At present, we are trying to connect Kolkata, Ahmedabad, Hyderabad and are in talks with Air Mauritius.
– Vijaye Haulder, deputy director, Mauritius Tourism Promotion Authority (MTPA)
---
Conference calling
There is a wealth of accommodation to choose from in Mauritius – ranging from small to medium-sized hotels and luxury villas to resorts. The island has several major hotel groups like Accor, Apavou Hotels, Attitude Resorts (like Bluemarine Attitude Mauritius), Beachcomber, Club Med, Constance Hotels, Indigo Hotels and Resorts, Lux Island Resorts, Starwood Hotels & Resorts, Sun Resorts, Veranda Resorts and Heritage Resorts, One&Only Resorts, etc. Some of the hotels and resorts even come equipped with MICE facilities – for instance, the InterContinental Mauritius Resort Balaclava Fort boasts of five meeting rooms ideal for events such as cocktails, dinners, conferences, meetings and weddings. The Outrigger Mauritius Beach Resort can host small MICE groups and has dedicated coordinators to organise groups and handle enquiries. The Maritim Crystals Beach Hotel Mauritius has three multi-functional air-conditioned conference and event rooms for up to 375 people including an air-conditioned 323 sq m ballroom. Apart from hotels, the Swami Vivekananda International Conference Centre (SVICC) in Pailles is built on a surface area of 53,865 sq m and can host large MICE events.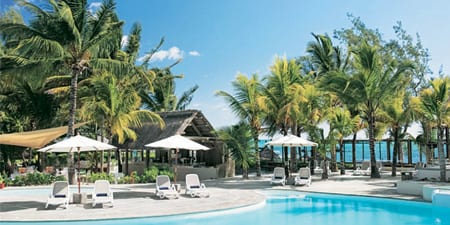 –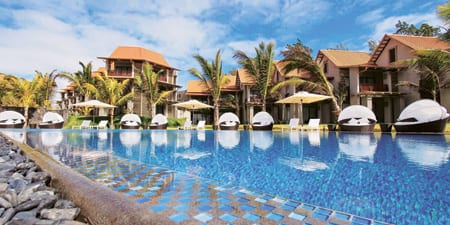 –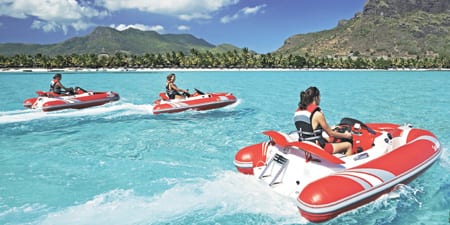 –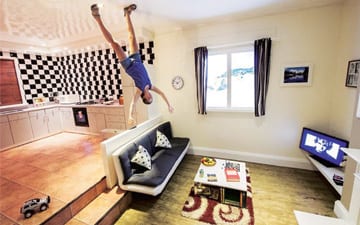 –