GTM 2018: A key milestone
The 44th edition of Germany Travel Mart organised in Dresden, by the German National Tourism Board and Dresden Marketing Board, highlighted another successful year for tourism in Germany and a record growth for eight consecutive years
The 44th edition of Germany Travel Mart (GTM), organised by the German National Tourism Board (GNTB) was officially inaugurated on May 6, 2018 at Dresden, the state capital of Saxony. The cohost of GTM 2018 was Dresden Marketing Board. The grand opening celebrations took place at the renowned Church of our Lady and Kulturpalast. Travel industry delegates and international media from as many as 51 countries attended GTM this year. Welcoming the delegates, Brigitte Goertz-Meissner, chairwoman of the advisory board of GNTB mentioned that 2017 was another excellent year for tourism in Germany. "It was a record eight years in a row. I want to thank all our partners as all of you have played a part in this success," stated Goertz-Meissner. 2017 saw 83.9 million international overnight stays, which was an increase of 3.6 per cent. Travel expenditure on trips from overseas to Germany was Euro 23.6 billion – an increase of 16 per cent from the previous year.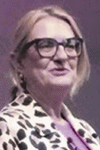 The most important source market worldwide for Germany is The Netherlands, followed by Switzerland and the US. Petra Hedorfer, CEO, GNTB said, "We have a good position in international ranking and 2018 has started well. Both Europe and overseas (long haul) have seen positive growth. We in Germany stand for openness and tolerance and welcome people from across the world. We have plenty of new products and services for you to discover."
India features among the top 20 key markets, and has seen 13.8 per cent growth. Highlighting on this she said, "We have a very professional team in India who know how to deal with the Indian market. Secondly, we have invested a lot on information, thirdly social media is spreading the information which creates more awareness among people. There is also an increase in capacity – more direct flights now, its a mixture of everything. There is high potential in Indian market and we believe in it." Regarding the new age Indian traveller who might want to see beyond the traditional sites, she stated, "Along with the traditional attractions that everyone wants to see, there are also local communities and hidden spaces, that's what we are talking about – storytelling."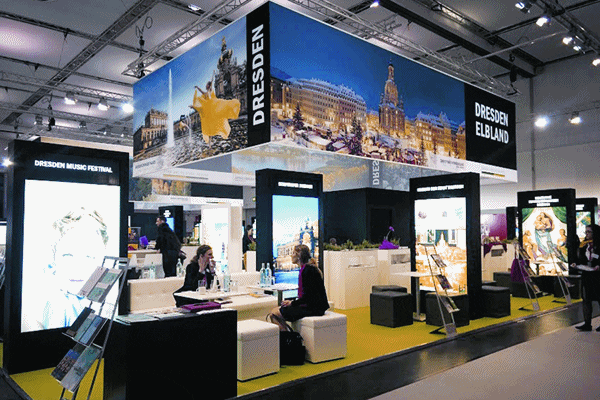 Reminding that tourism is a people's business, she indicated some of the trends that will impact the business of tourism. Hedorfer also congratulated Dresden Marketing Board for their exceptional work in hosting the event. GTM this year was an excellent opportunity to showcase the multifaceted tourism offerings of Saxony. The architectural and cultural heritage of Saxony holds a great attraction for visitors from across the world, and there is so much more to explore.
The highlight of GTM 2018 was the two-day B2B workshops at Messe Dresden, where 300 German exhibitors showcased their products. As always there was a strong representation from India and this year was no exception. Highlighting the new/ interesting products which would be of much interest to the Indian market, Romit Theophilus, director, sales and marketing, GNTO, said, "The 44th Germany Travel Mart unraveled GNTB's core marketing theme for 2018 'Culinary Germany'. The theme which has gained world wide popularity helps place Germany as a culinary hotspot for the Indian travellers. Trends suggest that Indian travellers are seeking newer and unique experiences, the culinary tours offered across Germany offer the well versed Indian travellers just this. With over 5,000 beers from 1,300 breweries, 300 types of bread, 1,500 types of sausage, 13 wine regions, 292 Michelin-starred restaurants and 3,000 to 5,000 Christmas markets, Destination Germany is sure to satiate the evolved Indian travellers' appetite."
Theophilus expects all the varied travel segments to contribute alike to increased visitor overnights to Germany. "We expect the incentive travellers to be one the highest contributors, based on recent trends," he mentioned.