Located in the heart of Central Visayas, the island province of Bohol is the 10th largest island in the Philippines and one of the country's most iconic travel destinations. It is composed of an oval-shaped mainland surrounded by 72 smaller islands. The province is abundant in beaches and resorts. It's well-known for Panglao beach and Anda beach. Tagbilaran City, the capital of Bohol, is known as the 'City of Friendship'.
There are many attractions in and around Bohol which appeal to all types of tourists.
Chocolate Hills: Chocolate Hills is the most famous tourist attraction in Bohol. Resembling a giant mole hill, this natural phenomenon is uniform in shape, with some hills standing 30 to 50 metres tall. They are usually covered with grass year-round, but turn brown during the dry season and hence look like chocolates. The Chocolate Hills complex has a hotel, swimming pool, restaurant and an observation deck from where visitors can view this amazing sight. You can get to the Chocolate Hills on your own or by joining a day tour.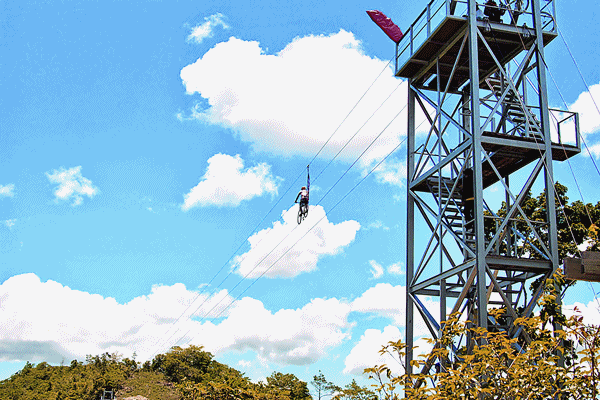 Chocolate Hills Adventure Park: Fun for both adults and children, the Chocolate Hills Adventure Park offers thrill rides for adults and obstacle courses for children. Located approximately 55 kms from Tagbilaran City, it is only an hour and 45 minutes away by public bus or private car. The entrance fee is PHP 60; rides are charged separately.
Santa Monica Parish Church: Founded in 1869 and first built of light materials, the Santa Monica Parish Church is an imposing structure famous for its sturdy arches supporting a pathway that connects the church to the convent. The speciality of the church is the altar that was carved manually by a local and has unique, intricate designs.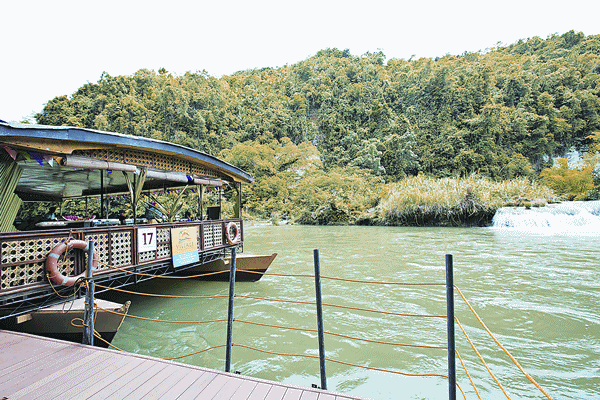 Loboc River Cruise: This cruise is one of the most popular tourist activities in Bohol, where one can get on board a floating restaurant and enjoy the Loboc River while enjoying a buffet meal. The cruise and buffet cost PHP 450 per person and include a short cultural show, by the local community. Loboc town is located approximately 24 kilometres from Tagbilaran City.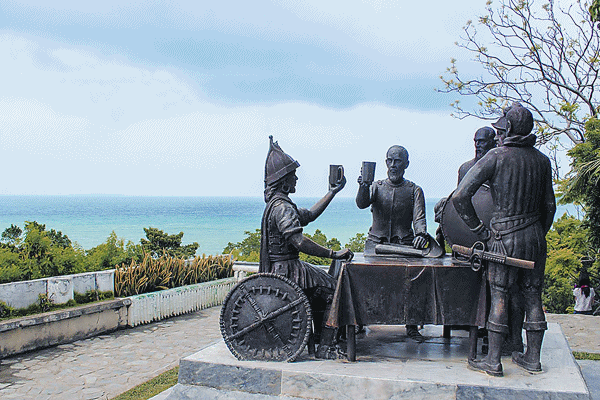 Blood Compact Site: Located in Tagbilaran City, Blood Compact Site was constructed in honour of a very important event in Philippines history. It is the place where Spanish explorer Miguel Lopez de Legazpi and Rajah Sikatuna of Bohol met and signed a peace treaty with their own blood. This blood compact is considered as the First Treaty of Friendship between native Filipinos and the Spaniards. It was a treaty of friendship based on respect and equality. This event is popularly known as 'Sandugo'.