Genting Cruise Lines Awards: A big splash
Genting Cruise Lines recently celebrated its achievement by felicitating the travel partners who have contributed significantly to the growth of the company. The award ceremony, held on the World Dream cruise ship, saw Indian travel agents bagging many awards
The past year saw unparalled growth of three brands – Dream Cruises, Star Cruises and Crystal Cruises, marking a key milestone for Genting Cruise Lines. On board the magnificent World Dream cruise ship from Hong Kong, Genting Cruise Lines Travel Partners Tribute saw the company honouring those travel partners who have  made significant contribution towards the growth of the company. A total of 36 awards were conferred at the awards presentation event to recognise the achievements of partners who contributed to the growth of Genting Cruise Lines in terms of sales performance and marketing strategies. Kishan Biyani, managing director, Ark Travels was the proud recipient of five prestigious awards – Highest Sales In Asia for Genting Cruise Lines; Top Sales for 'Singapore Deployment' for Star Cruises; 1st Runner-up for 'Singapore Deployment' for Dream Cruises; 1st Runner-up for 'Hong Kong Deployment' for Dream Cruises; and Genting Cruise Lines 'Best Marketing' Award. Pradeep Saboo, CEO, Guideline Travels received the 1st Runner-up Star Performer Award International Singapore Deployment while DPauls Travel & Tours won the 2nd Runner-up Star Performer Award International Singapore Deployment.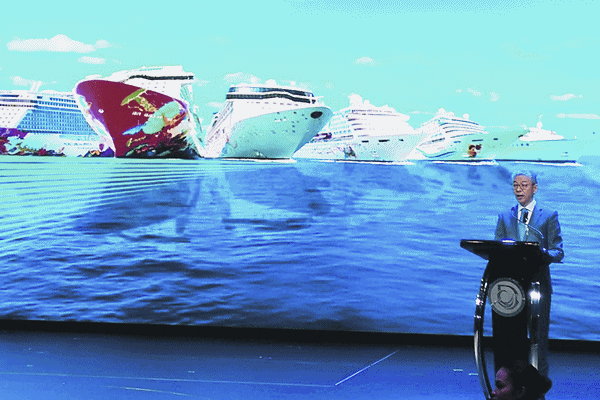 Giving his welcome speech Kent Zhu, president, Genting Cruise Lines said, "As a company principally concerned with cruise and cruise related business stream Genting Hong Kong launched Genting Cruise Lines last year – a new division focusing on its three core cruise brands to promote the company's diverse range of products. The division will also synchronise sales and marketing activities and support services of Dream Cruises, Star Cruises and Crystal Cruises for more efficient operations. The Genting Cruise Lines Travel Partners Tribute was conceived to help us to honour the most important partners in success and to recognise the significant contribution that they have made for outstanding growth of Genting Cruise Lines over the past year." He added that with Asia Pacific home to the large middle class, consumers are searching for new travel experiences and cruising is witnessing growing popularity. The potential of cruise market in Asia is huge and enviable.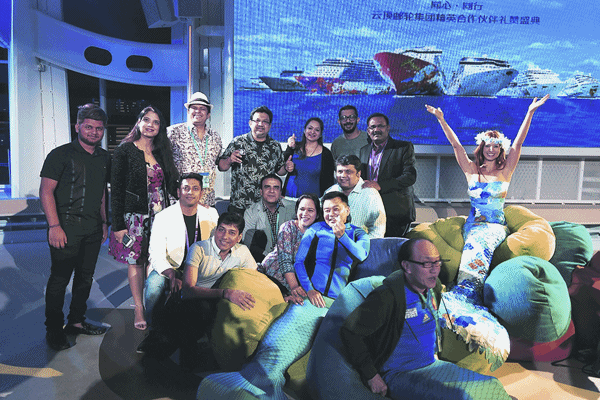 To ensure that the staff of the travel partners get the best tools and knowledge to promote cruise further, the Genting Cruise Lines Academy and online certification programme is being developed which will provide training and information for them to excel in the cruise travel market. A video showed the recent steel cutting ceremony of the brand new global class ship of Dream Cruises in Germany. For Star Cruises the design process of a new class of ships is being done, which will rejuvenate the Star brand to continue its pioneering spirit.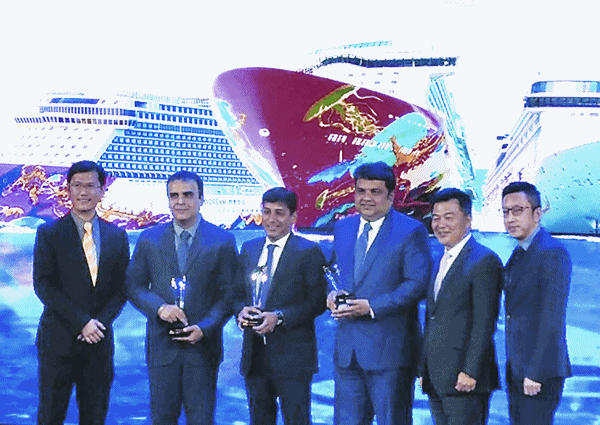 In his address, Thatcher Brown, president, Dream Cruises, mentioned that the company has in the last 24 months really pushed the envelope, "We have launched two ships and a new brand, and there is a latest addition to the Dream brand. The first global class of ship will be ready in 2020 and we look forward to welcome her." He pointed out that the most important aspect of delivering a vacation nowadays is to remove as many pain points, and to do this and deliver a better service, cutting-edge technology and a very sophisticated IT platform will be used. "We will use technology like facial recognition, RFID, voice recognition. We are also looking at automation and robotics to deliver back of the house efficiencies. This ship will have an incredible theme park approach with water park. What we have learnt developing integrated resorts at sea  is that when you get on board the ship needs to be a destination in itself," remarked Brown.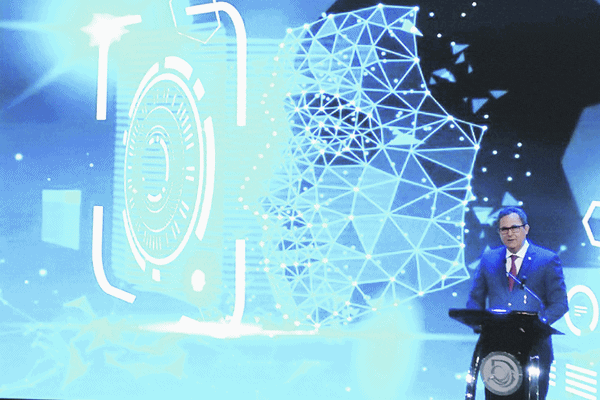 Crystal Cruises has undergone probably the most rapid brand expansion in the last two years – river boats, yachts, refurbishments of Symphony and Serenity, Crystal Air. "Crystal is top of mind and we have brought more attention to the brand by forming a division in Hong Kong – Crystal International Asia that will help to support out colleagues in sales and marketing efforts in Miami as well. By May 2018, Crystal will have a family of five river boats," he stated, adding that the Rhine class of river boats are special as all the cabins are suite cabins, with personalised butler service. Last few months  Crystal  Air cruises has curated extraordinary trips. The plane is also available for charter.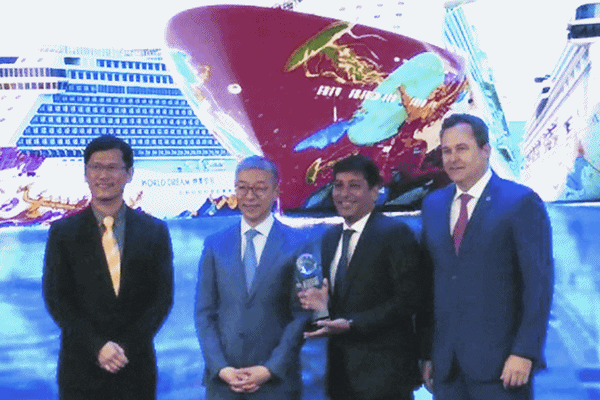 According to Ang Moo Lim, president, Star Cruises, 2017 had been a very rewarding year for Genting Cruise Lines as well as Star Cruises. "We continue to pioneer new assets, including introducing new port of calls and continued to develop new home ports," he said, reminding that the focus is on building in a balanced manner regional cruise tourism, in particular multiple home ports. Lim also expressed his heartfelt appreciation to the travel partners.
New achievements
Naresh Rawal, VP – Sales, Genting Cruise Lines was very happy and proud that Indian travel agents had bagged most of the awards at the Genting Cruise Lines Travel Partners Tribute. "The support that the PSA's receive from their subagents is remarkable. We believe in strong handholding and relationship building that the PSA holds with trade. Singapore as a destination is much easier to sell as its well connected with all the major cities of India, thus making it another key factor for high sales," said Rawal, adding that what made him most proud as the head of Genting Cruise Lines in India was the continued growth of cruise segments in India market. "And with same passion our agents have been selling our product aggressively. Also, the strength of our PSA and their agent networks have just been growing year  on year," he stated, reminding that the Indian traveller has evolved from a two nights itinerary and is now choosing three nights, five nights and seven night itineraries. "Moving from regular cruising to experiencing luxury cruising. There has been evolution on the cabin category as well. Where they were earlier choosing Inside Staterooms, now we are witnessing a higher demand for Balcony cabins and Suite cabins. The consumer now understands the advantages of a cruise holiday versus a land holiday," he mentioned.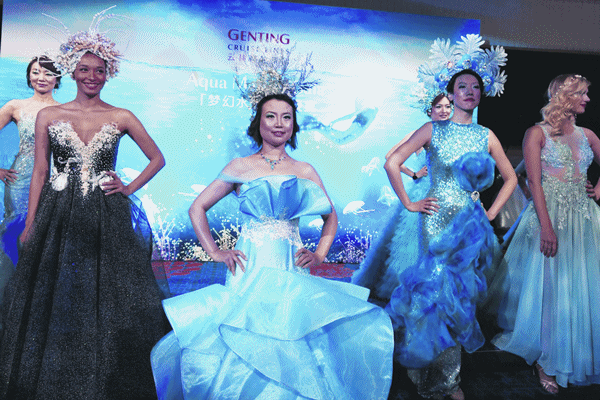 Pointing out that the Indian market is relatively a new and upcoming market for travellers looking for cruise vacations, Biyani stated, "Cruisers are actively looking for weekends cruise options from the short haul destinations like Singapore, Hong Kong, Malaysia, Thailand and Indonesia. The Singapore deployment of Genting Dream has helped us to reach a newer height in engaging travellers to cruise to their favourite destination." He affirmed that almost 80 per cent of his customers belong in the age group of 25 – 50 years. "We have a relatively fair percentage of young cruisers mostly opting for weekend cruises. Around 30 per cent of our passengers have already experienced cruise travel and these are the ones who aims for a longer stay on the cruise with minimum 7 – 10 night cruise itinerary. Another 20 – 25 per cent of our passengers are in the age group of 55 years and above, while children between 7 – 12 years forms 15 per cent of our customers."
Highlighting his achievement, Biyani stated that Ark Travels is known for its innovation. "To target young cruisers we initiated a concept of charter cruise promoting two-and-three night itineraries in the Indian market. Our charter cruises known as Big Bang Nautical Fiesta are targeted at corporates whose employees are in the age group of 25 – 40 years. Besides this, the newlyweds/ honeymooners form a large part of our younger audience," he stated.