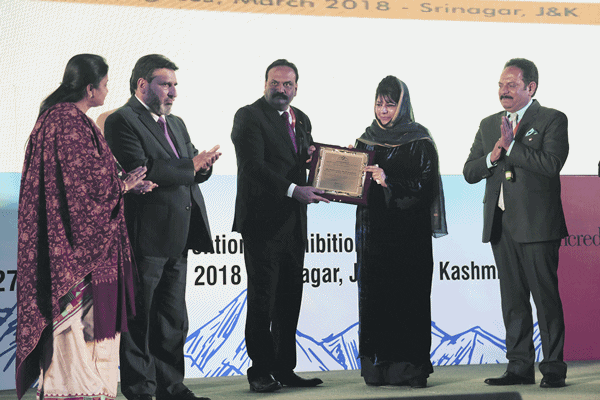 Integrate, Inspire and Innovate to promote Kashmir as a global tourist destination: TAAI
The 64th TAAI Annual Convention held at Srinagar focused on strengthening industry leadership in the field of aviation, inbound and outbound tourism, MICE and tapping of technology to digitally empower tour operators and travel agents while moving ahead with an aim to develop Jammu and Kashmir as a full-fledged tourist destination
The Indian Travel Congress 2018 organised by Travel Agents Association of India (TAAI) from March 27-29, 2018 was held in Srinagar, the summer capital city of Jammu and Kashmir to showcase the rich natural heritage and tourism opportunities to the members and create new areas of trade. The 64th Convention and Exhibition of TAAI was held at Sher-i-Kashmir International Conference Centre (SKICC) which was supported by ministry of tourism, Jammu and Kashmir. Around 600 delegates and TAAI members attended the event.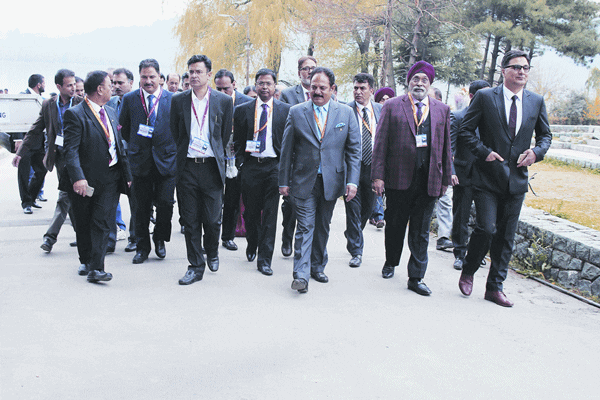 The convention was organised on the theme 'Integration Inspiration Innovation' with its main focus on existing tourism activities and creating fresh opportunities for tourism in Jammu and Kashmir. With TAAI's large member base actively offering industry leadership in the fields of aviation, inbound and outbound tourism, MICE, technology and other industry verticals offering opportunities to network, interactions with prominent leaders at the knowledge sessions, the tour and travel fraternity also witnessed the hospitality of Jammu and Kashmir. The inauguration ceremony was held at the SKICC amidst the gathering of prominent personalities namely Mehbooba Mufti, chief minister, Jammu and Kasmir; Tassaduq Hussain Mufti, minister for tourism, Jammu and Kashmir and delegates from travel trade industry.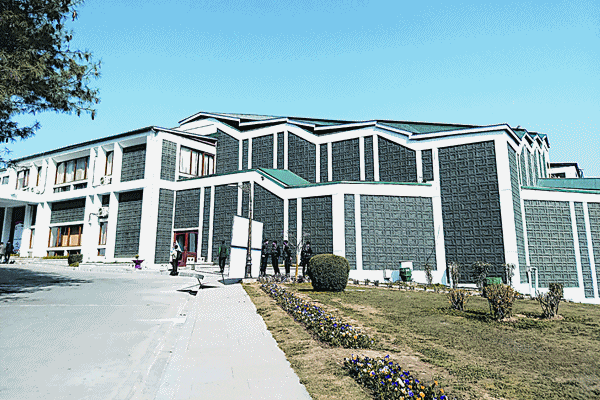 Speaking at the inaugural, Sunil Kumar, president, TAAI, stated, "TAAI has organised its convention in this beautiful city of Srinagar, the city of valleys, lakes and snowcapped peaks, after 30 years. Kashmir is the only state that has an abundant potential to be a full-fledged tourism destination and a place that offers the warmest hospitality. We at TAAI are delighted and thankful to the Government of Jammu and Kashmir for giving us the opportunity of organising our convention here in Jammu and Kashmir. It's high time now that we showcase this warm hospitality to the world. I see this convention as an opportunity for building and strengthening local support with TAAI, strategise and create new associations. This convention will give Kashmir the right kind of exposure and identity which will help in attracting more and more tourists to the state and promote local tourism."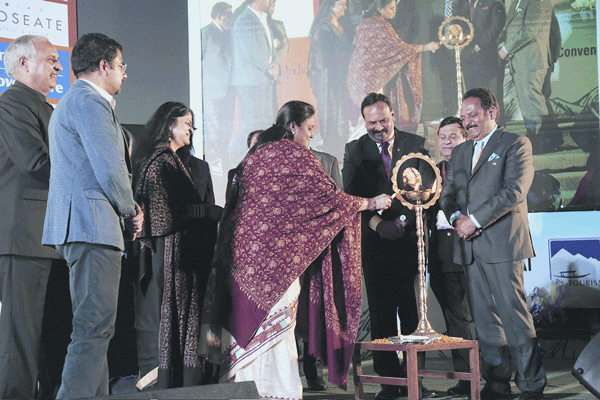 During the course of the three-day convention, various knowledge sessions, ITTE-B2B question-answer sessions were held during which lectures and presentations were given by the panel members on topics concerns and solutions related to tourism, aviation, digital empowerment of tour operators and travel agencies.
Wahid Siddiq, lecturer, and director, SCC said, "There has been a considerable fall in the number of tourists visiting Kashmir. This is largely because of the missing credibility factor. Tour and travel operators do not present a clear picture to the tourist as a result of which, tourist influx decreases. Also, they the travel agencies try to squeeze as much as they can from the domestic and foreign tourists hampering inbound tourism. This approach needs to be changed."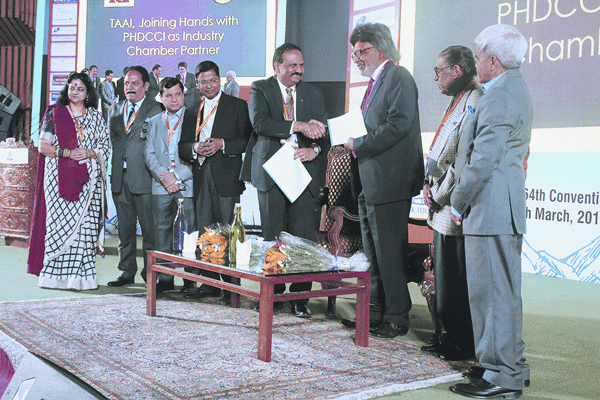 Adding to the solutions for this problem, Siddiq added, "According to me, the best marketing strategy is to 'Know your Client'. We need to fill the gaps in the existing tourism infrastructure. All we need to do is to address the skill, product integrity, believe in teamwork."
A number of delegates and experts from tourism and trade industry also spoke on different aspects of aviation. Kapil Kaul, CEO, Centre for Asia Pacific Aviation (CAPA) – India, New Delhi said, "In order to boost tourism, there is a strong need for civic infrastructure development. Besides, institutional framework within the industry is needed so that trickledown effect on the local economy is considerable."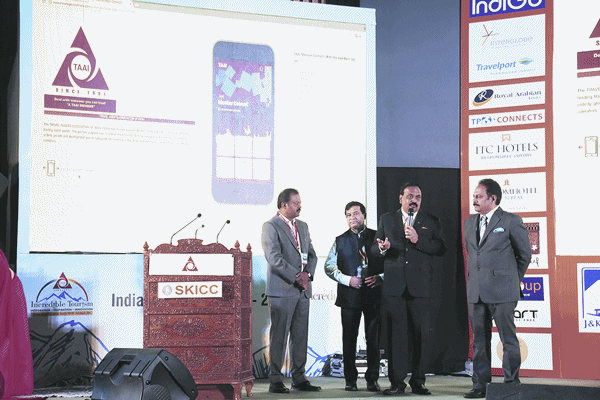 Taking account of low tourist footfall in Jammu and Kashmir, Kaul said, "Because of this lack of tourism infrastructure in the valley, there is less tourist arrival. There is a limited number of five-star hotels in Kashmir which is also attributed to the fall in tourist arrival." Commenting further on high ticket prices, Kaul added, "Rise and fall in the air ticket fares are mostly due to the demand and supply aspect. So, the earlier you book, the cheaper your ticket will be. Also, Srinagar airport should extend its operational hours in order to make the most out of the existing airline infrastructure."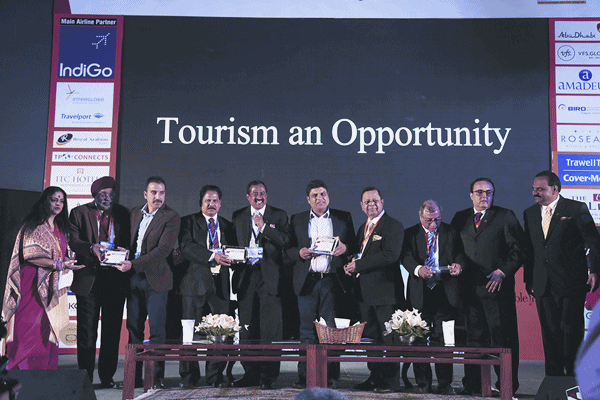 During his address, he also highlighted the future travel trends. Kaul stated, "In the next two years, there will be a 15 to 20 per cent growth in domestic tourist arrivals and around 12 per cent growth in foreign tourist arrivals."
Also, TAAI and the PHD Chamber of Commerce & Industry (PHDCCI) signed a Memorandum of Understanding (MoU) on the second day of the event for the promotion of tourism. Kumar and Anil Khaitan, president, PHDCCI signed the MoU.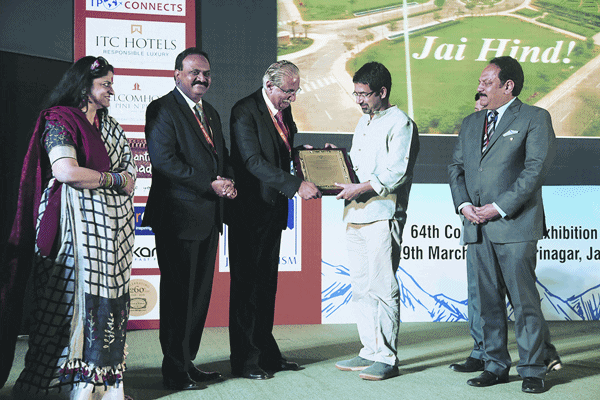 Sessions held on digital innovations and empowerment also invited questions from tour and travel fraternity. Speaking on the future trends of digital technology, Nakul Anand, executive director, ITC and chairman, The Federation of Associations in Indian Tourism & Hospitality (FAITH) said, "Technologies like use of connected intelligence along with artificial intelligence, automated search algorithms, blockchains and other technology-driven platforms will help provide a seamless experience for the tourists."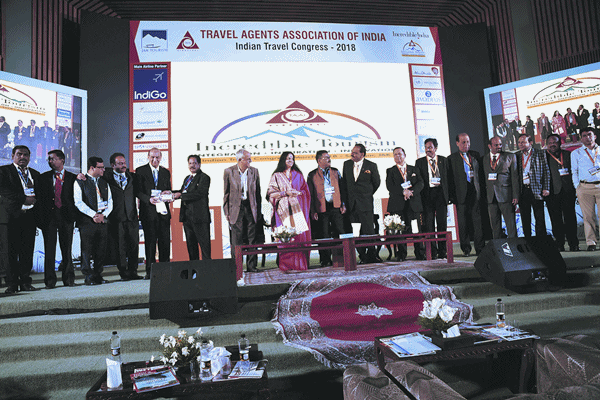 Alongside the convention was the ITTE – India Travel Trade Expo offering an excellent B2B opportunity to the visiting delegates to connect with suppliers. The exhibition saw participation from both the local as well as international tourism stakeholders. Different tourism and travel stakeholders had set up their stalls for the delegates.