Aloha On the Ganges is a place for every type of traveller, from the ones looking for some holistic healing and meditation amidst Rishikesh's serenity to those who prefer the thrill of adventure activities
Coming from the house of Leisure Hotels group, Aloha On the Ganges resort is located on the banks of river Ganga in holy Rishikesh, Haridwar. The resort is located at a distance of 255 kilometers from India's capital city, New Delhi. The resort is easily accessible by rail, roads, and air. Setup in a traditional surrounding, with river Ganges flowing right in the front, surrounded by forested hills, the resort bears proximity to Laxman Jhula, which is  hardly 15 mins from the resort on foot. Similarly, the resort is also well connected to nearby tourist attractions like the Parmarth Ashram, Ram Jhula and other Ganga ghats in Haridwar.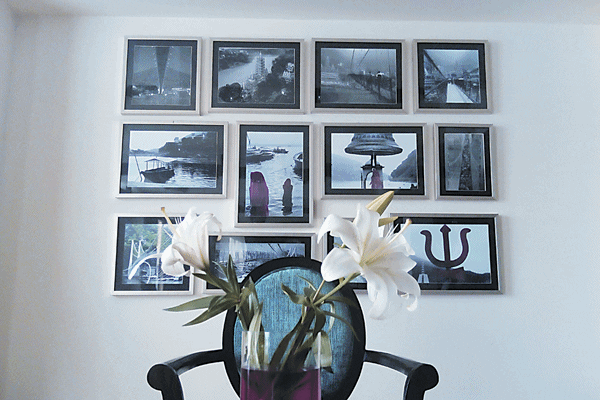 Speaking to Express TravelWorld, Shahzad Aslam, head, sales, Leisure Hotels says, "Located in the heart of Rishikesh, this exquisite resort  'Aloha on the Ganges' is right on the banks of the Ganges River close to the Laxman Jhulla, in a very serene and peaceful environment. The setting of the resort on the fast-flowing Ganges, surrounded by forested hills, is conducive to meditation and mind expansion. In the evening, the breeze blows down the valley, setting temple bells ringing as sadhus (spiritual men), pilgrims and tourists prepare for the nightly Ganga Aarti."
Aloha On the Ganges is a place for every section of travellers from the ones looking for some holistic healing and meditation amidst Rishikesh's serenity to those who prefer adventure activities. Aslam also informed about the type of tourists visiting this Resort. He said, "Rishikesh as a destination caters to all the segment of travellers be it Spiritual yatris(40 years and above), Adventure seekers (21-40), leisure travellers (Family audience- 30-60), Long stays for yoga and meditation(mix youth and adult) and corporate group workshops (youth and adult both)."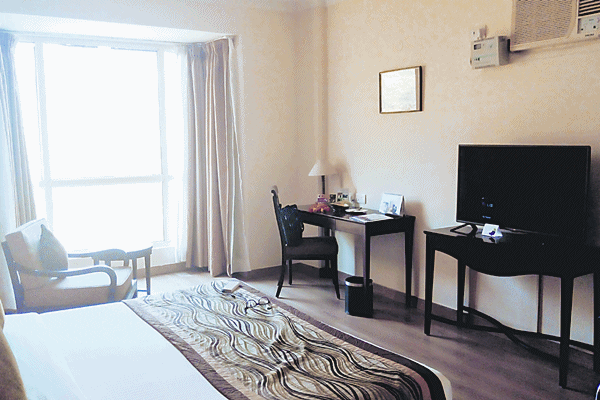 Our source market comprises of 50 percent tourists from North India (majority from Delhi NCR), 15 percent from Western India (majorly Maharashtra and Gujarat), 15 percent from rest of India and 20 percent foreign tourists from UK, US, South Africa, Spain."
The resort has a total of 65 accommodation units comprising of 24 Superior rooms, 12 double-bedroom apartments offering Ganges view, two double-bedroom premium apartments with Ganges view, eight single-bedroom apartments and five deluxe rooms. There is an Ayurvedic and International Spa by Tattva that facilitates healing from within and rejuvenation of mind and soul.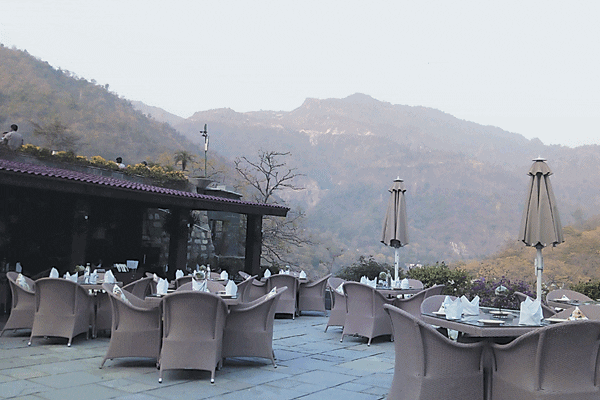 Apart from offering well set up rooms, the hotel also offers an indoor and an outdoor restaurant that serves purely vegetarian meals. These restaurants also serve finely crafted international cuisines for foreign tourists. The resort offers free yoga and meditation sessions every morning to its guests along with activities like guided nature walk, live music, family games, library. Guided adventure activities like rafting, zip lining, giant swing, paragliding, cycling, waterfall trek with open jeep ride, beach camping activities, wildlife safari in Rajaji Tiger reserve, tour to Beatles Ashram etc are also available.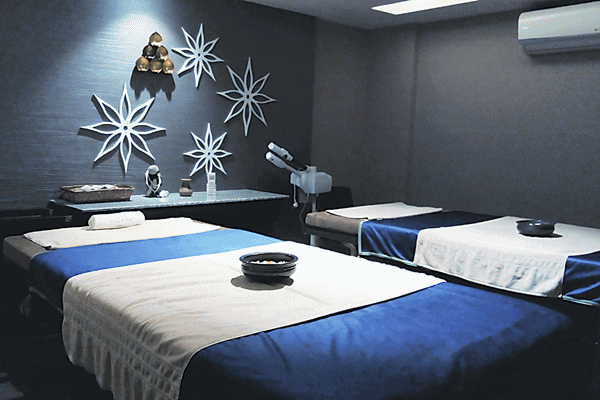 Another property from Leisure Hotels, The Haveli Hari Ganga, is a luxury heritage hotel located on the banks of river Ganges in Haridwar. The hotel was built in 1913 to host the royal guests of the then Maharaja of Pilibhit. The hotel has 20 air-conditioned rooms and suites, a Satsang Bhawan for listening to sermons and holy preachings, a multi-cuisine vegetarian restaurant, coffee shops and Spa by Tattva. The hotel also offers yoga and meditation sessions and has a private bathing ghat on the Ganges. The Haveli Hari Ganga hotel stands at the Ramghat in Haridwar.

Commenting on Uttarakhand's potential as a tourist destination, Aslam says, "We see a lot of potential in Uttarakhand as a state for tourism, because of the diverse options available for a traveller, from wildlife, hills, nature, spirituality to adventure and heritage. Uttarakhand, is already known as the land of God, origin of Ganges, one of the largest tiger reserves of India and the Yoga Capital of the world. Uttarakhand as a state has good connectivity by road, railways and airways to the major source  markets."
"The Leisure Hotels group is the largest chain of hotels in Uttarakhand  and has been present in the state for the last 29 years having 20 properties at 16 locations. We pioneered the concept of 'Experiential Holidays' in  Uttarakhand with holiday experiences ranging from wildlife and spiritualism to heritage hill holidays. That in itself is testament to the tourism potential of the state," he adds.