India Incredible Investment Opportunity
Express TravelWorld speaks to various state governments and industry leaders on the measures they have taken up to attract various infrastructure and hospitality investments and how these investments can push India as a top leading travel destination for inbound as well as outbound markets
With 29 states and 4,000 cities, India is home to an incredible diversity of culture and history. These factors contribute to the tremendous potential of the travel and tourism industry of India. Serving as an engine for economic growth, job creation and development, IndFia welcomed over nine million international travellers in 2016 and its domestic demand nearly reached the 100 million mark.
This makes India one of the fastest-growing economies in the world and according to The Travel & Tourism Competitiveness Report 2017, the country is one of the most improved nations, reaching 40th position, compared to its previous 65th rank in 2013. Foreign investors thus see this as a perfect opportunity for various infrastructure and hospitality investments and this in turn promises to boost the tourist arrivals exponentially to India. Various state governments and industry leaders are working together to attract investments that will increase the GDP of the country and push India as a 'must-visit' destination on the global front.
Investment driven efforts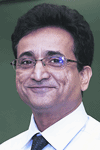 The Make in India programme focuses majorly on tourism and it is crucial to recognise the potential of this sector as an economic multiplier which will move the country at a faster rate and stengthen the image of Brand India. Speaking about the kind of efforts Maharashtra Tourism Development Corporation (MTDC) is making, Vijay Waghmare ,(IAS), managing director, says, "We are focussing on destination development like the coastal and western part of Maharashtra. Heritage forts is another section where we have been focussing on to attract investments as there is a dire need to improve the facilities around forts like Ajanta, Ellora, Elephanta, etc. The Buddhist and Ashtavinayak circuit, along with the religious and wildlife tourism is also gaining weightage in this aspect."
In September 2016, the Central Sanctioning and Monitoring Committee (CSMC) for the Swadesh Darshan Scheme in Ministry of Tourism approved projects to the tune of around US$ 68.89 mn for development of a Heritage circuit in Madhya Pradesh and Uttarakhand, Ramayana Circuit in Uttar Pradesh, North East Circuit in Sikkim and Coastal Circuit in Tamil Nadu.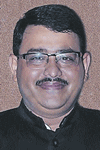 Hari Ranjan Rao, IAS, principal secretary, Madhya Pradesh Tourism Development Corporation elaborates on this further with respect to their state government saying, "Keeping in view the role and importance and contribution of private sector and other stake holders, the State Govt. has established an Investment Promotion Division (I.P.) under Madhya Pradesh Tourism Board. This division takes care of all investment promotion matters. To attract private investment we offer government lands and heritage properties to the investor through online transparent bidding process on lease for 90 years."
He further mentions the minimum reserve prize for bidding is as under – Lands in rural area @ Rs 5.00 lakh/ hectare, lands in urban area @ Rs 10.00 lakh/ hectare and heritage buildings with appurtenance land upto 2 hect. @ Rs 1.00 lakh.
"Under the Way Side Amenities Policy 2016, we also offer ready to start (Plug and Play type) amenities to private investors on lease for 30 year for operation. Under the Tourism Policy 2016, capital subsidy @ 15 per cent up to Rs 1000.00 lakh is given to set up hotels, resorts, convention centre and other tourism projects as defined in the policy," Rao adds.
To make India, an investment worthy tourism destination, the government has adopted various campaigns and intiatives that enable infrastructure development which in turn will make the project 'Incredible India' successful. The goal is to push for India becoming a must revisit and must experience destination. According to Budget 2017-18, the Incredible India 2.0 has been put forward to promote tourism as well as employment.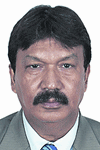 Commenting further on this and emphasising their role on how the industry helps state governments in these efforts, Rahul Chakravarty, consultant, Tourism Department, FICCI states, "FICCI Tourism has organised two editions of the Tourism Investors Meet. The meet is an annual event to address the infrastructure development for Indian Tourism Industry. It focuses on an Interactive, one to one meetings where by state tourism boards showcase their policy and facilities with respect to soliciting investment in Tourism Infrastructure through pre scheduled structured face to face business meetings between the State Governments and prominent investors. The 3rd Edition will soon be held in July 2018."
In the last three years, i.e 2014-17, India has cumulatively improved its ranking by 25 places. This strong position of India is further emphasised by gaining the 24th rank in Number of International Tourist Arrivals as per the UNWTO Barometer 2017 report.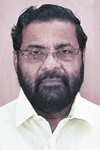 Building on these above statistics, Kadakampally Surendran, minister for co-operation, tourism and devaswom, Government of Kerala says, "We aim to promote adventure tourism, medical tourism, spiritual tourism and MICE tourism through a rigorous marketing and promotional campaign. However, our immediate focus is on accelerating the growth of adventure and MICE tourism to woo international tourists to the state."
Kerala Tourism had organised a string of B2B meets across high potential domestic and international markets. "Aimed at showcasing culture and tradition of Kerala Tourism, the road shows & fairs have strengthened the trade and tourism business of the state, while establishing new trade connections in the potential markets," Surendran adds.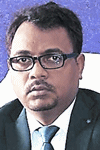 Sanjiv Kumar Besra, IAS, director, Jharkhand Tourism, says, "Jharkhand has been declared as a strong industry state and whether it's industrial or mining tourism, we draft various policies that will only push for national and international markets to invest in us. The Jharkhand Travel Mart is one such positive initiative towards that goal of developing Jharkhand as a top tourism market on a global level."
The tourism and hospitality sector is among the top 10 sectors in India to have attracted the highest Foreign Direct Investment (FDI). During April 2000-June 2017, the tourism and hotel sector together attarcted around US$ 10.48 billion of FDI, according to the data released by Department of Industrial Policy and Promotion (DIPP).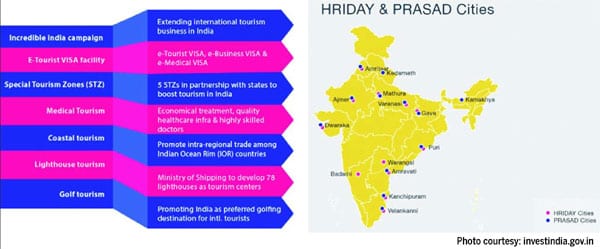 PPP model: Positive impact?
The public-private partnership (PPP) model is a funding model that enables a public infrastructure project, like airport, new telecommunications system or power plant to be represented by the government. The representation of the public partner is done at a local, state and/or national level. On the other hand, the private partner can either be a privately owned business, consortium of businesses with a specific area of expertise or a public corporation.
This term can be applied to simple, short term management contract to a long-term contract that can include planning, building, operation, maintenance and most importantly funding.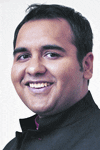 A pioneer in terms of large tourism-related investment in Maharashtra, Imagica is owned and operated by Adlabs Entertainment. An investment of Rs 1,650 crore was made on the destination which is spread over approximately 300 acres. It opened in April 2013 and is a major tourist attraction among the top places to visit in Maharashtra. Raveendra Singh (AVP – marketing and strategic planning), Adlabs Imagica, shares the key challenges of tourism investors in India.
"As a mega tourism project declared by the Government of Maharashtra,  Adlabs Entertainment (Imagica) had been granted a 10 year waiver of entertainment tax, the prevailing tax applicable at that point of time. In the initial years, post-launch-consumers did not have any burden of indirect taxation. Subsequently, in 2015, the central government imposed Service Tax and in July 2017, upon introduction of GST, amusement parks were classified under 28 per cent GST bracket which had made it prohibitive for consumers. AEL absorbed a major component of this impact. Key challenge is viability – with 18 per cent (earlier 28 per cent) tax applicable on all tourism entities (hotels, tourism/ entertainment destination like theme parks), and a 12-15 per cent cost of capital, the viability simply won't be achievable. All tourism investments face this particular challenge," he informs.
India ranks first in  the world when it comes to the direct contribution to employment (2016) by travel and tourism. In 2016, around 40.3 mn jobs were supported by travel and tourism which accounted for 9.3 per cent of the country's total jobs. This sector has made a total contribution to GDP at US$ 208.9 bn in 2016 accounting for 9.6 per cent of GDP which is expected to further increase to US$ 424 bn by 2027.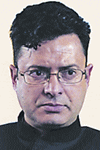 "We have just recently started a project of over Rs 100 crore based on this PPP model. It's our very first collaboration and we can't wait to see the results," says Mahmood Ahmad Shah, director tourism, J&K.
Foreign tourist arrival (FTAs) in India stood at 8.8 mn in 2016 while domestic tourist visits to states/ UTs stood at 1.6 bn. A growth of around 8.4 per cent was witnessed in FTAs in January 2018 over January 2017 and 58.5 per cent growth in FTAs was recorded for e-Tourist Visa in January 2018 over January 2017. According to the World Economic Forum, international tourist arrivals in India is expected to reach 15 mn by 2027.
Surendran supports the PPP model and discusses on how it has given an impetus to tourism projects in Kerala and the tourism industry as a whole. "PPP projects have been playing an instrumental role as one of the key strategies for promoting state tourism. The tourism department understands the significance of the PPP model for overall growth of the tourism sector. We believe in being a promoter of the industry, rather than a regulator."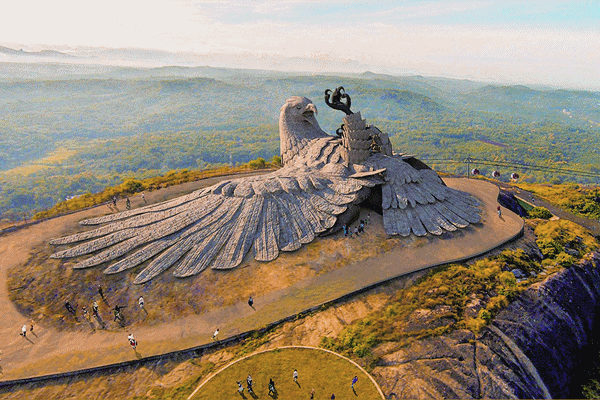 Mentioning further on how several of Kerala's projects have been undertaken under the PPP model, Surendran says, "Kerala's first BOT-model eco-tourism project – Jatayu Earth's Center had been undertaken under the PPP model. The 'Adventure Rock Hill' of the center is now open for public in groups. The Jatayu Earth Centre will be fully operational soon for adventure enthusiasts. Kerala Tourism has been taking considerable steps towards encouraging PPP participation, including fast track clearance to tourism project and residential tariff for home stays."
Invest in infra
Regional budget airlines have been given incentives by the government to offer cut-price flights to remote areas. Chakravarty discusses how this can be seen as a positive investment in the tourism industry and what more can be done to make transport easier for domestic as well as international travellers. He says, "Connectivity to remote destinations has been prioritised and this is a welcome move. This can benefit the local industry, bring in revenue to the local area and generate a need for training and skill development that will enhance the livelihood and give a boost to the local economy."
Rao speaks about the upcoming airport projects in his state. He mentions, "Under aviation policy 2014 we provide subsidy on flying hour basis up to Rs 100.00 lakh per month. The private airline is selected through bidding, on the basis of minimum subsidy quote per flying hour. Indore and Bhopal airports has been developed as international airports. Currently, apart from five airports viz. Indore, Bhopal, Khajuraho, Jabalpur and Gwalior, no new airport project is underway."
Shah discusses the various investments made in his state by big chains like ITC, Sheraton, etc. As well as the growing homegrown brands that are making a huge impact and attracting tourists from all over. "We are focussing on making our places tourist destinations and for this we have some large golf courses where tourist can enjoy themselves with their families. We're also concentrating on pilgrim destinations and developing the entertainment scene by conducting sound and light shows around the state," he said.
He further comments on the Kargil airport and the Kargil airfield which is at a height of 9,600 feet and only nine km away from the international border. "We also provide the Pawan Hans service in the state at subsidised rates to increase more connectivity to the various destinations we have to offer," he adds.
In January 2016, Goldman Sachs has invested US$ 66 mn for a significant minority stake in Indian hotel investment and development firm Samhi Hotels. Samhi, which operates 10 hotels and is developing 16 more, will use the money to grow its portfolio to about 30 to 35 properties.
When it comes to infrastructure investments, Rao further states, "Under Swadesh Darshan and PRASAD scheme of GOI, tourism infrastructure development works is in progress in Wildlife, Buddhist, Heritage and Eco circuits and Omkareshwar. GOI has sanctioned Rs 406.00 crore for this."
Waghmare draws our attention to the Shirdi airport and NAINA project, a smart city near Navi Mumbai. "We have received proposals that aim to revive infrastructure of various monuments and heritage sites.  For concepts like development of land, we are looking at investments that will improve not only the sites but also provide top-class amenties. Incentives for wellness hubs are being introduced especially in Nashik so as to make it a wellness hub. We are even focussing our efforts to develop projects like Bollywood Tourism."
Singh invites suggestions that can be adopted by various state governments to attract tourism investors. He believes that this is a capital intensive industry with a long gestation period and high capital risk. "Lack of infrastructure and tax incentives from the government make it difficult for the industry to grow. Theme and amusement parks, being a family outdoor entertainment avenue, away from gadgets, is perfect family bonding time, especially for children. It has a potential to boost tourism both domestic and international, which eventually helps job creation and public spending," he opines.
"However, we were being taxed at the highest tax bracket of 28 GST along with activities such as casinos, gambling, horse racing etc., which has now been reduced to 18 per cent and should be corrected further to 12 per cent. This will only propel tourism and tax earnings through greater consumption of core and allied activities in this segment," Singh further stresses.
He also emphasised the fact that compared to global peers in the same category, India still has the highest indirect tax with 18 per cent GST, whereas most of the global parks have tax subsidies or are taxed in single digits. And some governments not just support to provide public transport and road infrastructure, they also provide tax as well as interest subsidies or equity participation. With a dual benefit of 'Made for India' entertainment and a world class domestic tourism option, we definitely need continued government support to grow.
Incredible India: Future stakes
In May 2017, Ctrip.com, China's largest travel portal, bought a stake in India's largest travel portal MakeMyTrip for US$ 180 mn via convertible bonds. This allows Ctrip to increase its share in MakeMyTrip up to 26.6 per cent.
Expressing his views on investment in skill development for the tourism and hospitality sector in the future, Chakravarty says, "In 2017, the tourism sector contributed 6.88 per cent to the country's total GDP and 12.36 per cent of the total employment in terms of jobs. India's rank in the Travel & Tourism Competitiveness Index (TTCI), 2017 has also shown a 25 places jump from 2013. Rank of India in TTCI Report of 2017 was 40th as compared to 52nd in 2015 and 65th in 2013. Given the growth of the Tourism Industry, there is huge need to match this growth with skilled and trained manpower and this can only be possible with more investments in setting up Travel and Tourism training institutes."
Singh adds, "If state governments start supporting the sector more, we foresee positive substantial growth in the future. It is a large employment generation sector which has direct as well as indirect employment and economic impact. There have been some positive developments like identification of some key tourism sectors for promotion in Maharashtra, but a lot more needs to be and can be done to compete in domestic tourism with other states like Kerala, Goa, MP, etc. We would like to work collaboratively with all government institutions to ease access to larger mass of people via infrastructure development and propel tourism in a positive direction."
Rao further mentions how Tourism investment shall be treated as investments in infrastructure. "Tourism projects should be treated as industry projects and power, water, local taxes etc should be charged at industrial rates."
Besra plans to develop cultural circuits around the state and work on more similar projects like the Birsa Munda airport. "Tribal as well as experiential tourism is receiving more and more attention and this year's theme for the state is to come and explore the 11 wonders of Jharkhand. We also encourage film shootings which will give the region good publicity attracting more and more investments", he says.
Highlighting the future investments in Jammu & Kashmir, Shah says, "Under the PMDP (Prime Minister's Development Package), we have been allotted funds which will facilitate more growth and increased tourism investments in the state by private players."
The HRIDAY scheme, National Heritage City Development and Augmentation Yojana which was launched on January 21, 2015 stresses on the development of heritage cities. Through this scheme, heritage cities are preserved by encouarging appealing, accessible, secured and informative environment. The plans will focus on anitation, drainage, development of water supply, tourist conveniences, electricity wiring, and many such citizen services.
Another scheme that has been crucial in attracting foreign investments is the PRASAD scheme, Pilgrimage Rejuvenation And Spiritual Augmentation Drive. Under this scheme, pilgrimage tourist destinations are identified and developed by synergising all efforts towards increasing tourist arrivals, enriching their religious experiences and to open up employment opportunities.