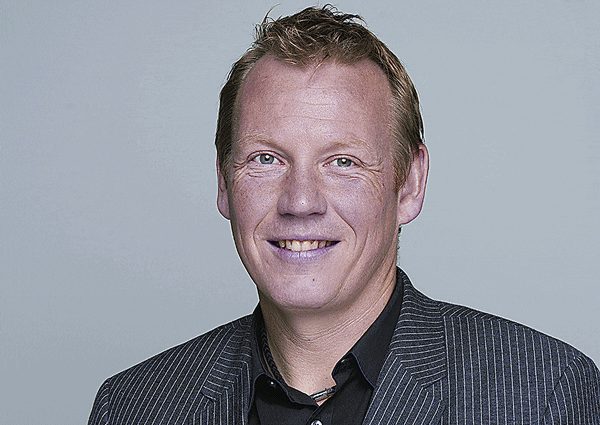 New roles for the industry's movers and shakers
Carlson Wagonlit Travel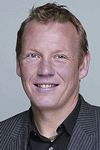 Carlson Wagonlit Travel, the global travel management company, has appointed Niklas Andréen as executive vice president and chief traveller experience officer, effective September 2018. Based in London, Andréen will report to Kurt Ekert, president & CEO of CWT, and serve as a member of the CWT Executive Leadership Team. He will oversee worldwide Traveller Services, which is being rebranded as Traveller Experience to align against CWT's 3.0 digital strategy and an holistic approach to customer experience across all channels. He will take over these responsibilities from Matt Beatty, who has decided to leave the company later this year. Andréen is currently senior vice president & managing director of hospitality, Car, Digital Media, Corporate and Digital (Beyond Air) at Travelport, and held several other leadership roles there including leading the integration of Travelport's digital assets into their business. He also founded two businesses and held consulting positions with Accenture, Connecta and Monitor Company earlier in his career.
---
GoAir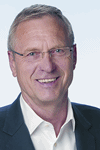 GoAir has appointed Cornelis Vrieswijk (Cor) as the new chief executive officer effective June 4, 2018. He will be reporting to the chairman, managing director and the board of directors of GoAir.  Vrieswijk is a seasoned global executive and a consultant with over 25 years of experience in aviation and travel industry. He has rich experience in driving ventures, transitions, turnarounds and large-scale projects for diverse and multifaceted organisations with emphasis in aviation/travel and aircraft maintenance industry on a European Stage. He has significant expertise in international business development, operational streamlining, aircraft engineering & maintenance and process automation. In the past, he has contributed to the high growth of major aviation brands like Thomas Cook Group, EasyJet Airline Company and Transavia Airlines through  various roles. At EasyJet, he led significant operational performance improvement during a period of high growth, as well as crafting innovative solutions to business mergers. Prior to joining GoAir, he was board advisor, One Tour Operator Transformation with the Thomas Cook Group PLC, UK.
---
Lufthansa Group Airlines
Lufthansa Group Airlines has appointed Alain Chisari as its new vice president sales Asia Pacific. Effective September 2018, he will be managing and directing sales activities of the Lufthansa Group Airlines (Lufthansa German Airlines, SWISS and Austrian Airlines) and also Brussels Airlines, in Asia Pacific. Chisari has held several key positions in the airline industry over the last nearly 20 years. For the last five years he served as chief commercial officer and member of the management board at Edelweiss Air AG, the sister company of Swiss International Air Lines. Prior to that he was head of external relations & alliances and head of leisure sales Switzerland at SWISS. He also held various positions with Delta Air Lines in Germany, Austria, South Africa and the UK after he had worked in corporate sales functions at British Airways and American Airlines.
---
World Travel & Tourism Council
The World Travel & Tourism Council (WTTC) has appointed Gerald Lawless, former CEO of Jumeriah and immediate past chairman of WTTC, as WTTC ambassador. The Ambassador programme identifies global travel industry leaders with proven records of success in key markets to work alongside WTTC, bringing strong experience from careers in the Travel & Tourism industry. Selected by Christopher J. Nassetta, chairman WTTC and president & CEO, Hilton, and Gloria Guevara, WTTC president and CEO, Lawless will work closely with WTTC to expand the Council's presence, voice, and influence in key markets, working collaboratively on behalf of WTTC. He started his career with Forte Hotels which culminated in him setting up and growing Forte's operations in the Middle East. After a 23-year career with Forte Hotels, he joined Jumeirah in 1997 and helped establish it as one of the premier luxury hotel brands in the world. He was the chairman of the World Travel & Tourism Council from April 2016 – April 2018. He was also the recipient of the 2017 Presidential Distinguished Service Award for the Irish Abroad.
The World Travel & Tourism Council (WTTC) has also appointed Kathleen Matthews, an award-winning journalist, global hotel company executive, and tourism advocate as WTTC Ambassador. Matthews, former chief global communications and public affairs officer, Marriott International, joined the business after a 30-year career in broadcast journalism, where she was a news reporter and anchor of the evening newscasts for the Washington, D.C., ABC- affiliate station WJLA-TV, and host of other programmes, including the nationally syndicated 'Working Woman' programme. Under her leadership, Marriott launched their Global Green Council and worldwide sustainability strategy with goals to conserve energy, water, build LEED certified hotels and convert Company headquarters to LEED Gold. Working with Conservation International and a Brazilian NGO, the company invested $2 million to preserve an endangered section of Brazil's Amazon rainforest the size of Delaware through sustainable economic growth rather than clear-cutting forest and jungle. In Asia, she spearheaded a successful effort to help conserve China's water resources. In Africa, she launched a partnership to provide hotel jobs for young Rwandan women, and similar programmes in India, Haiti and the U.S. to bring disadvantaged youth into hospitality careers. She also led a four-year initiative with the Clinton Foundation to open a Marriott hotel in Haiti, fostering opportunity and economic development in the wake of a devastating earthquake.
---
Clarks Exotica Convention Resort & Spa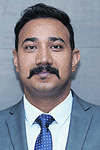 Clarks Exotica Convention Resort & Spa, has announced the promotion of Varun Sharma as its new director of operations. In his new role, Sharma will be responsible to foster synergy and provide operational excellence. He was formerly the director of food & beverages at Clarks Exotica and has more than 13 years of experience in the F&B and hospitality sector. He joined Clarks Exotica as an executive chef in 2014 and has been responsible for improving the food and beverage production and service standards since then. He holds a BSc in hotel & hospitality administration from IHMCTAN, Mumbai. He also completed Taj Management Training Programme and later completed his MBA in Hospitality Management from NIM, Mumbai.
---
Lords Hotels & Resorts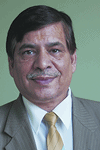 Lords Hotels & Resorts has appointed industry veteran and hospitality specialist Pradeep Vaid as its new general manager (GM). With over 40 years of experience in the field, Vaid holds a Master's degree in hospitality and served as the GM of Madhuban Group of Hotels prior to joining here. A specialist in managing and operating large commercial and convention hotels across all star categories, Vaid is also well versed with the complexities of running a multifaceted hotel chain operation. With proven track record in generating business, meeting operational goals and achieving business targets at Lords Hotels & Resorts, he will be responsible for driving implementation of change initiatives across customer services, F&B, and staff development and training among other key areas. He began his career in the hospitality sector at The Oberoi and since then has worked with many of the reputed hospitality brands including the Taj Group, Sarovar and Carlson & Holiday Inn Group among others.
---
Novotel Hotels & Resorts, Goa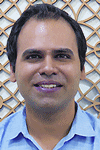 AccorHotels has appointed Gagandeep Singh Hanjra as the new director of revenue for Novotel Hotels & Resorts, Goa. In his role, Hanjra will be supervising the revenue management and distribution strategy of the hotel along with managing day to day yield operations. A seasoned hotelier, Hanjra has been in the hospitality industry for over eight years. Prior to joining Novotel Hotels & Resorts, Goa; he was the director of revenue at Novotel Hyderabad Convention Centre. His deep understanding of the hospitality industry is critical to his role as the director of revenue at Novotel Hotels & Resorts, Goa. After pursuing his MBA degree from Institute for Integrated Learning in Management Institute, Gurgaon, he started his career with leading hotel chains like Vivanta by Taj Goa, The Lalit Hotels and The Leela Palaces and hotels.
---
AccorHotels India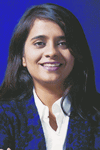 AccorHotels has appointed Apoorva Maheshwari as the director of marketing for AccorHotels India. In this role, Maheshwari will be responsible to lead the marketing activities for the growing portfolio of brands in the country. She holds close to a decade of rich and diverse consumer and brand marketing experience across industries including FMCG and E-Commerce. She has managed brands and led marketing campaigns for multinational and Indian firms including P&G, Lodha Group and Zivame in varying capacities. Maheshwari holds a post-graduate diploma in communication management with a specialisation in brand management from Mudra Institute of Communications, Ahmedabad. Her strengths are building effective teams, driving brand strategy and innovation, and creating compelling marketing communication. Her knowledge around both conventional and unconventional ways of brand building has contributed to some of the most disruptive and fastest growing brands in the country.
---
Novotel Goa Dona Sylvia Resort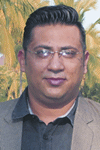 Vishal Khosla has been appointed as the general manager of Novotel Goa Dona Sylvia Resort. He brings over two decades of hospitality and management experience to his role at the new Novotel Goa Dona Sylvia Resort. He is responsible for spearheading operations at the beach resort, and ensuring growth with innovative strategies. His strong team building skills, expert approach towards business development, comprehensive knowledge of international standard service procedures and a resilient background in hospitality, provides strategic and tactical depth to the hotel. He brings international experience spanning the UK, UAE and India. Khoshla has been associated with prominent domestic and global brands like Hilton, Glasgow, UK Radisson SAS Hotel & Holiday Inn Aylesbury. Previously, he has also worked with various hospitality brands in Goa including The Club Mahindra Resort, Varca Beach, The Lalit Golf & Spa Resort, The Kenilworth Resort & Spa, Radisson Blu and Park Regis.
---
Courtyard by Marriott Pune Chakan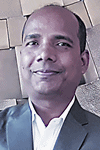 With more than 17 years of experience in Hospitality sector, Vijay Rajiwade has been appointed as Loss Prevention Manager with Courtyard by Marriott Pune Chakan since May 28, 2018. His career so far is associated with Marriott only with his earlier assignments being at JW Marriott Mumbai Juhu and Renaissance Mumbai Convention Centre Hotel. Rajiwade expertises in loss prevention domain of the hospitality industry and his roles include safety and security of guests and associates, implement guidelines on loss prevention consistency review, brand standard audit, fire and life safety systems and controllers audit checklist for loss prevention operations.
---
Sheraton Grand Bangalore Hotel at Brigade Gateway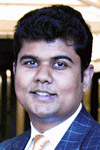 Sheraton Grand Bangalore Hotel at Brigade Gateway has announced the appointment of Vikalp Raj as director of sales and marketing. Vikalp comes with over 12 years of experience in sales and marketing domain with commendable knowledge and expertise. He will head sales & marketing vertical at the hotel. He will be responsible for managing sales activities and proactive sales efforts and executing sales strategies, along with innovative marketing concepts in order to meet business goals. Prior to Sheraton Grand Bangalore Hotel at Brigade Gateway, he was with JW Marriott Hotel Bengaluru for over five years where he joined as the director of sales and was involved in all stages through pre-opening, during the launch and post-launch of the property.
---
The Westin Mumbai Garden City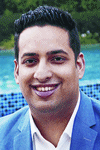 The Westin Mumbai Garden City has appointed Saurabh Chowdhury as director of sales and marketing. During a remarkable career that spans over a decade, Chowdhury has spent the last two years working with the hotel as the director of sales. In his new role, he will delve deeper into understanding the client base, devise and implement strategic plans to achieve maximum revenue, promotional coverage and marketing opportunities for the hotel.  Prior to joining The Westin Mumbai Garden City, Chowdhury worked at The Renaissance Marriott Mumbai Convention Center Hotel and Marriott Executive Apartments, where he led the team in generating FIT and MICE for all 28 Pan India properties.