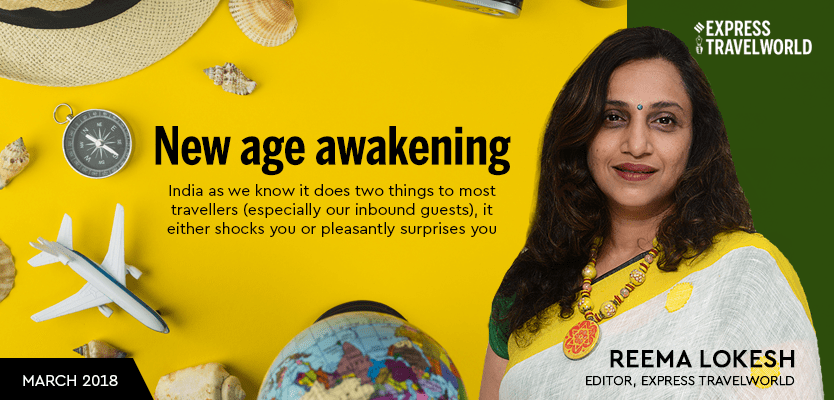 India as we know it does two things to most travellers (especially our inbound guests), it either shocks you or pleasantly surprises you. There is certainly an intangible element of warmth and wonder but also an underlying feeling of doubt and dilemma. I constantly wonder if we have got our act in place in terms of positioning India's tourism wealth rightly and respectfully. The best of brand campaigns may fall short if our house is not in order.
From hygiene to hotel accommodation facilities, security concerns to seasonal tourism perception, there are few lessons we need to learn and unlearn.
The typical Delhi-Agra-Jaipur circuit is no doubt here to stay, but we need to look beyond it and with urgency.
Experts feel, India attracts mostly two types of travellers from the international circuit, one the backpackers and the other are the 60 plus travellers who explore the places of India and other typical spots. The time has come to attract the 40 plus travellers and the family tourists, who are bypassing India to visit other destinations both in the SAARC and the ASEAN belts.
We need to get India right in their eyes as a truly value proposition in the tourism space. India is considered as an expensive long haul destination for important source markets.
It's time the government puts tourism on its priority list and gives it the much needed respect and status, as it is no rocket science that it is one of the leading employment generators and revenue earners.
Brand India needs a refreshed awakening in the new age of tourism. From tech support to people's mindsets, it cannot work in isolation or in a piecemeal format. From monuments to mountains we have it all, all we need it do is step out in style along with our substance in terms of infrastructure, security and hygiene soundly in place.
Reema Lokesh
Editor