New roles for the industry's movers and shakers
Crowne Plaza Chennai Adyar Park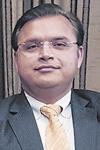 Crowne Plaza Chennai Adyar Park has recently appointed Nalin Mandiratta as the general manager, Crowne Plaza Chennai Adyar Park. He will also be taking over the role of area general manager, South India. Mandiratta has over 25 years of experience in the hospitality industry with significant expertise in the hotel operations & marketing, across reputed hotel brands like Hilton, Marriott and Carlson hotels. He started his career with Intercontinental Hotels Group in May 2010 as general manager of the Crowne Plaza New Delhi Rohini and later moved to the Soaltee Crowne Plaza Kathmandu, Nepal in May 2012. He then moved to Crowne Plaza Gurgaon in July 2015. During his tenure as general manger, the hotels received various accolades and industry recognition for performance excellence.
---
DoubleTree by Hilton Pune Chinchwad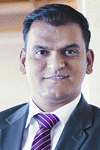 Sagar Gaonkar has been appointed as director of Rooms at DoubleTree by Hilton Pune Chinchwad. He is a well healed professional with over 11 years of experience in Hotel Operations. Having worked with established names such as Leela, JW Marriott, Starwood,Wyndham and Hilton, he has an expertise and proficiency in handling guest relations, implementing systems and managing a gamut of key operational divisions. As the Zonal. Incharge at Double Tree by Hilton, Pune, Gaonkar will be responsible for monitoring activities of all associates in coordination with HOD's ensuring that they adhere to the standards of excellence, plan and initiate the best practices to achieve targets and goals in order to maintain the brand leadership, implement best practices and drive quality check, by leading the team as a change champion and ensure to the adherence of all the brand standards.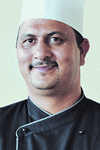 Rajesh Rawat has been appointed as pastry chef at DoubleTree by Hilton Pune. He is an energetic and talented young chef with over 14 years of experience in creating and serving wondrous pastry treats as well as unique gourmet indulgences. He has an exceptional knowledge of a wide range of food products, culinary applications, and different baking techniques. Hailing from the picturesque Dehradun, Rawat had a keen interest in understanding varied cooking techniques from a very young age. His passion for creating exotic food and penchant for baking encouraged him to study food and hospitality professionally. His expertise lies in creating dishes that are international in nature and adapt them to regional tastes and diets. He has worked with some of the most prolific hospitality brands such as Radisson Blu, Marriott Hotels and Resorts.
---
Radisson Blu Pune Hinjawadi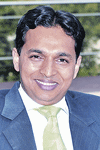 Radisson Blu Pune Hinjawadi has appointed Pankaj Saxena as the general manager. He was last holding the position of general manager at Country Inn & Suites by Carlson, Mysore. Saxena brings with him 20 years of hospitality experience. Radisson Varanasi, Sarovar Hotels, and ITC Hotels are few brands that he has worked with previously. He also served on the Executive Committee as vice president 2011 – 12 Hotels & Restaurant Association of Andhra Pradesh, India. As the general manager of Radisson Blu Pune Hinjawadi, Saxena will be accountable for all aspects of the hotel including operations. His responsibility would include curating strategic initiatives that will lead the hotel to solidify its leadership position. He will develop and implement business strategies for the hotel which are aligned with Carlson Hotel and the hotel owner's overall mission, vision, values, and strategies.
---
The Fern Hotels & Resorts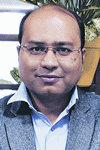 Arijit Chatterjee has joined The Fern Hotels & Resorts as the chief people's officer. He carries almost two decades of experience having worked with some of the best hospitality companies. He is a certified Asia Region trainer from Accor Academie Thailand & Marriott Intl. Chatterjee is also a certified lead facilitator-Adv Change Tech, Mly and Assessor from the TATA group. He obtained Advanced Certifications in Strategic Management of Teams and Managing Teams in the New Global Economy from MIT Sloan, USA and the Kellogg School, NW University, USA. Most recently he also completed an Advanced HR program on Leadership Coaching & Mentoring from XLRI Jamshedpur.
---
Lords Inn Somnath, Gujarat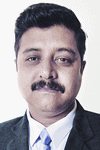 Lords Inn Somnath, Gujarat has appointed Amit Kumar Sinha as its operations manager (OM). With a Diploma in Hotel Management and Catering Technology, Sinha has more than 19 years of industry experience. Prior to joining Lords Hotels & Resorts, he served as the general manager of Hotel Amit Park International in Bhilai. He has previously worked at Lords Plaza, Surat among other known hospitality brands and specialises in Front Office & General Operations. A process oriented personnel, Sinha's key strengths are setting up and maintaining brand standards. He will be responsible for bettering the guest response and recognition processes at Lords Inn, Somnath. Lords Inn Somnath is a fifty-eight room property located at close proximity to the popular Hindu shrine.
---
Dome Entertainment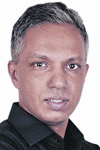 Suprit Karkera joins Dome Entertainment as business head, Intellectual Properties and Events. He will be responsible for creating engaging and globally aspirational experiences for audiences. Karkera has a stellar record of over 13 years working with renowned experiences like Sunburn Festival, Road to Ultra – India, Amazon India Fashion Week, Justin Bieber Purpose World Tour and Sensation (World's leading dance event) among others to Indian audiences. He holds the pulse to the latest trends transforming the industry, with expertise in Branded Content, creation of Intellectual Properties, and concept sales. He joins Dome Entertainment from Percept Live.
---
Lion Lords Inn Rajula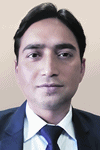 Lion Lords Inn Rajula, Gujarat has appointed Suman Kumar Sharma as its operations manager (OM). With more than 16 years of work experience in the hospitality industry, Sharma specialises in Revenue Management and Front Office management. A Diploma in Hotel Management from Pune University, he has served with several reputed hotels including Howard Sarovar Portico and The Fern (An Ecotel Five Star Hotel) among others. His knowledge and experience in the MICE and Wedding events hosting will be a key asset for the hotel property that houses a banquet Hall, two lounges with swimming pool and a lawn that can accommodate anywhere between 45 to 600 guests at a time. Lion Lords Inn Rajula is a three storied, fifty-eight room property and is located close to Pipavav Port.
---
JW Marriott Chandigarh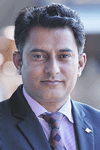 Vijay Kumar has joined JW Marriott Chandigarh as manager, Human Resources. Having worked with some of the renowned names in the hospitality industry, Kumar comes with an impressive track record of over 10 years in the Human Resource domain. In his new role, Vijay will promote the desired work culture around the core values of the organisation by developing a human resource culture that assimilates employees as strategic and supportive growth partners by fostering a spirit of collectivity. Prior to JW Marriott Chandigarh, he was with The Westin Sohna Resort and Spa, Delhi NCR as HR Manager.
---
Tourism Fiji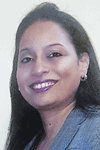 Tourism Fiji is happy to confirm the appointment of Seema Kadam in the position of country manager, India. She will be based in Mumbai and be responsible for Tourism Fiji's activities across India. Kadam steps into her role on March 15 and brings with her an abundance of knowledge of the travel industry and products as well as great interpersonal and business development skills. Having worked and excelled at other international tourism companies such as Switzerland Tourism, where she was the area manager, she is well qualified to lead the team in India for Tourism Fiji. Visitor arrivals from India have, grown by 24 per cent over the last three years and she fits the role as Kadam has proven experience in driving visitor arrivals growth for other destinations.
---
Brussels Airlines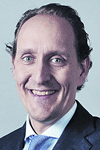 As of May 1, Dieter Vranckx will become the third member of the Management Board of Brussels Airlines, which will collectively report to the SN Airholding Board of Directors. Next to his responsibilities as chief financial officer, Vranckx will hold the position of deputy CEO of Brussels Airlines. He is currently Lufthansa vice president Asia Pacific and will join Brussels Airlines as of May 1 and will head the Finance department (accounting, controlling, legal, purchasing & facilities) of the Brussels based airline, as well as the Aeropolitical and HR units. The IT division will also be placed under his responsibility.
---
The Westin Kolkata Rajarhat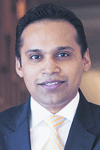 Amol More has been appointed as director of Operations at The Westin Kolkata Rajarhat. His current role includes focusing on enhancing guest experience and aligning operational departments' activities to achieve the same. A diligent worker, More is entirely focused on maintaining high standards for himself, his team and his hotels and possesses a record of service excellence with his teams having outperformed in their respective markets.
---
Preferred Hotels & Resorts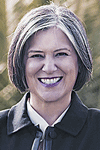 Michelle Woodley has been promoted to president. As president, a position previously held by Ueberroth, Woodley now oversees multiple departments across the company including sales, marketing, IT, revenue management, and customer relations. During her 15-year tenure with Preferred Hotels & Resorts, she has held a variety of positions including senior vice president of Global Marketing Strategy, senior vice president of Revenue Management & Distribution and, most recently, executive vice president.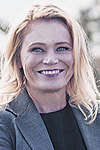 Kristie Goshow joined Preferred Hotels & Resorts as chief marketing officer, effective February 1, 2018, taking over the responsibilities previously held by Casey Ueberroth. In this role, she leads the company's global marketing strategy, responsible for driving revenue, brand awareness, and engagement through the I Prefer Hotel Rewards program, all brand, regional, and cooperative marketing efforts, and e-commerce and digital marketing initiatives. With 20 years of vast global experience, Goshow has led teams across the airline, hospitality, and travel technology spaces for companies such as Sabre Hospitality, Jumeirah, and, most recently, Viceroy Hotel Group, where she was responsible for managing the company's brand marketing, digital, distribution, international sales, and technology strategies as senior vice president of Commercial.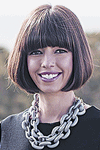 In her new position as executive vice president, Corporate Communications & Public Relations, Caroline Michaud drives the global integrated media relations strategy for Preferred Hotels & Resorts, defines the voice behind messaging campaigns for the company's executive team, with a focus on Ueberroth's communications, and is responsible for the company's intranet and extranet channels. Since joining Preferred Hotels & Resorts in 2012 as senior manager of Public Relations for the Americas, Michaud has orchestrated several extensive media campaigns to elevate the company's global profile.