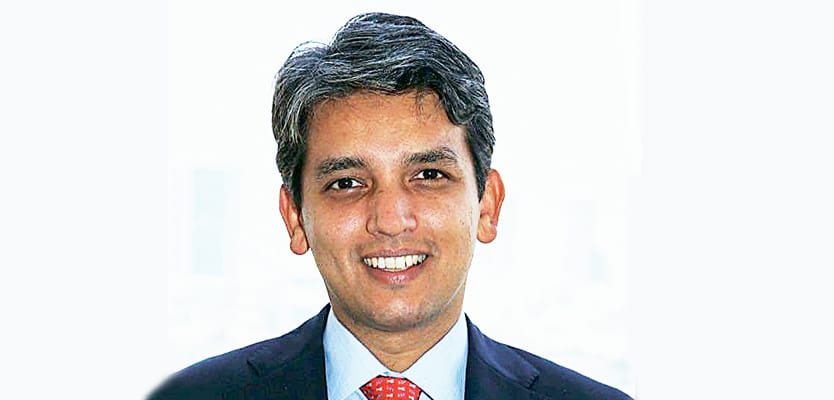 We will see more deals and more disruptions: Rakshit Desai
"If you can't handle the heat, get out of the kitchen," says Rakshit Desai, MD – India, Flight Centre Travel Group, as he elucidates about the opportunities, challenges and the possibilities that the tourism sector faces and offers. By Reema Lokesh
How would you describe your journey in the tourism sector? What are your understandings from the
sector?
It has been an interesting journey for sure – the dotcom boom and bust, 9/11, the second gulf war, SARS, the financial crisis – but also the opportunity to work on three continents, experiment with new business models and drive transformational change. I have understood that change and volatility are constants and that adaptability is a core competence. The environment will always throw up challenges and my job is to develop a point of view on where we should head and then pursue directional progress relentlessly.
What are your key learnings and findings over the period of time as an industry professional?
Follow your customer, that keeps you relevant. Empower your team, collaboration trumps control. Make a difference, don't waste space.
What are the pressing concerns that causes the bottlenecks in the industry?
The industry has been unable to engage with the political establishment to make tourism a centerpiece of our development journey. This manifest itself in many ways – infrastructure issues, heavily taxed services, hygiene / health / safety concerns, etc.
Any suggestions to face today's challenges that can bring in a stable tourism environment?
Given the current geopolitical environment, it would be naïve to expect complete stability but measures have been taken to reduce volatility and drive growth – UDAAN for regional connectivity and improved access, easing of visa norms which will likely be reciprocated, air and bed capacity addition across the affordability spectrum, etc.
With AI and ML ruling the technology game, is there a view you wish to share on the same?
AI and ML will automate routine and robotic processes and make the content universe easier to navigate but it will never replace the human intelligence and passion that goes into curating and delivering life-defining travel
experiences.
What are the focus areas of development and new initiatives at your company, that will be spearhead by you in the future?
Our strategy is simple. More customers. We are on a mission to make India travel and have a plethora of product (corporate and leisure, air and land), distribution (b2b, b2c, b2b2c) and differentiation (experiential) initiatives in play.
There are businesses within the sector that have lost faith in the potential and ROI this industry promises to bring in. There is more complaints than confidence. What's the survival formula if any?
If you can't handle the heat, get out of the kitchen. Air travel penetration in India is a tiny fraction and this is already the world's third largest civil aviation market. Opportunities and returns exist but not for the faint of heart. Go for growth, aim high.
M&As are said to be rather extensive in the near future. Comment.
Consolidation is inevitable, this is a hugely fragmented market and scale matters. We will see more deals and more disruption.
What are the future trends in travel?
More frequent, shorter duration trips. BLeisure, where business travellers indulge in leisure as work/life integration starts to offset work/life balance issues and guilt. Better informed and even more demanding customers looking for unique experiences that can be documented and published for social recognition.
What's the future of MICE and also that of India in the tourism world order?
MICE is growing rapidly but from a relatively small base. It's a US $ 1.5bn segment in a US$ 100bn market and presents a compelling opportunity for players that are able to leverage talent. This is an ideas business and the best talent will win the most business.
The Indian travel and tourism industry is one of the major contributors to the growth of the country's GDP. In less than 10 years, India is expected to become the fourth largest travel and tourism economy following China, US and Germany but we have miles to go before we rest. The potential exists, execution is hard, we need to find the will.