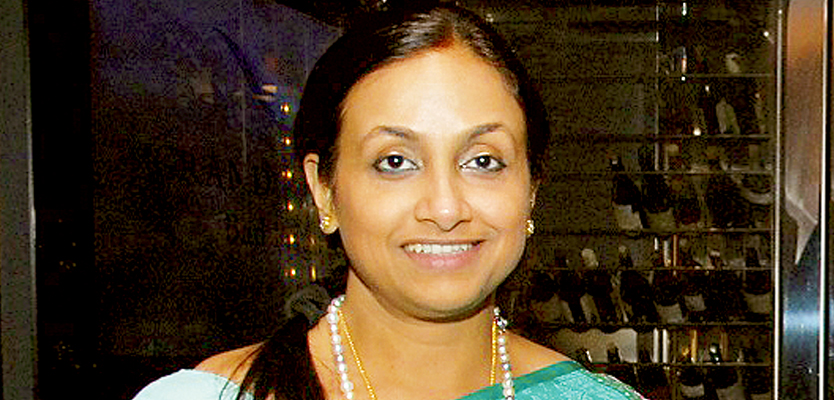 We should introduce a business license especially for travel agencies: Vasudha Sondhi
Vasudha Sondhi, managing director, Outbound Marketing, speaks strongly on the challenges and the opportunities the travel and tourism sector provides and what we need to fix to move ahead as an industry.
Vasudha Sondhi, managing director, Outbound Marketing, speaks strongly on the challenges and the opportunities the travel and tourism sector provides and what we need to fix to move ahead as an industry. By Reema Lokesh
Your contribution to the hospitality and the travel industry has been noteworthy. What are key learnings as an industry professional?
I was meant to be in this industry. Meeting some stalwarts of this industry whilst in school and being mentored by a doyen of the hospitality industry whilst in college were no mere coincidences. I would describe myself more as an evolved hotelier rather than a tourism professional. It would be an understatement to say that being in the hospitality business means everything to me. It's kind of my DNA now. The fact that I could move from hotels to a travel agency to international business development to hotels again and representation business has been a huge learning every day. Its not just the job that one learns, its about how one can evolve to be relevant everyday in such a dynamic environment and grow the business. I do find that a lot of top brands still need to come of age. They talk a lot about the environment but do very little to change especially in India. You will find your bath towels being replaced everyday, soap cakes which are used once…amenities in plastic bottles and the list is endless. I know some international chains that are even concerned about reusing coffee powder residue, they are doing away with buffets which is great. I find that we are quite late in adopting new practices in India and it is too little and too late. I do have questions that I am yet to find answers for…such as controlling tourism. The debate is whether controlling will again make tourism an elitist activity, how can there be a balance between controlling and yet giving everyone an opportunity to dive into the wonderful world of travel.
What are the pressing concerns that causes the bottlenecks in the industry?
I think it is high time we introduce a business license especially for travel agencies. Today anyone can open a travel or tour operating company, they can join any travel association and take advantage of the training and activities being organised by hotels and tourism boards. It creates an imbalance in the industry. On the one hand we need to attract serious professionals who are completely passionate about this business and about creating great experiences for their customers. Such companies do invest time and money. The licence will reduce the numbers of fly by night kind of operators. We need to simplify taxation.
Any suggestions to bring in a rather stable tourism environment?
A stable tourism environment is difficult when we are living in unstable times. As we try to simplify lives, it is becoming more complicated. However, I feel we can encourage domestic, regional and short haul travel especially for India, create world class roads and make the contractor accountable for quality and longevity of the roads. Our people are discovering the pleasures of road travel. Cleanliness, cleanliness and more cleanliness should be the focus. Our heritage is our national treasure, wherever it is and in whichever form, we need to preserve it and strict action should be taken against anyone flouting this. Safety of the tourists and especially women travellers needs to be looked into with regular audits of what the different states in India are doing towards safety.
With AI and ML ruling the technology game, do you have an opinion on the same?
AI is already been used for some years now in our industry. This is definitely the present and future. With the numbers of persons and young employable persons in India, AI will be used for experience enhancement rather than replacing people driven jobs.
What are the focus areas of development at Outbound Marketing and new initiatives in the pipeline?
At Outbound Marketing we are primarily working on providing various sales and marketing solutions to international hotels and hotel chains and more recently also domestic hotels. While we are also adding new clients, the focus is to make the relationship stronger with each of our clients and provide them with our market expertise. We invest in understanding the changes in our customer buying behaviour, likes, dislikes etc.
There are businesses in this sector that feels the ROI is not attractive in this sector. More complaints than confidence. Is there a survival formula?
Domestic tourism has touched the two billion mark. Or almost there but largely this is pilgrim travel. International or outbound is still in its twenties of million. So the scope is immense in this business. As I mentioned earlier unless a travel company has a marketing plan, short to medium vision etc and an ability to evolve with times, they are bound to feel there is no ROI. It is therefore crucial to the survival of this industry to bring in a regulation on who can do this business and some standard requirements which should also include some qualifications. With social media and digital platforms, we can reach out in an effective manner to a large audience and this helps us to sell better. A huge change from previous times of hunting for the elusive customer. I definitely do not see the end at all…learn, unlearn and learn is the name of the game.
M&As are said to more prominent in the near future. Your views?
M&As are bound to happen in any industry which is on a growth path. It allows companies to grow through acquisition, get market share and brands. Such growth would otherwise take years to do organically. So nothing wrong with that. But definitely acquisitions to the point of wiping out competition is not healthy for any business.
What are the future trends in travel?
I see a lot of growth in responsible travel, niche will be the buzz word. Culinary, adventure, nature, immersive experiences will all be part of the discerning traveller's itinerary. Being a country with a huge population, we will still have a huge numbers travelling on typical holidays to regional destinations internationally. Definitely international travel will see a big upswing.
Do you have a critical observation of the manpower wealth in this country?
Manpower – this is such a big topic. We truly need trained and skilled manpower. Compounding this challenge is the fact that most young persons coming into this business have not travelled or experienced what they are aiming to sell to their customer. This puts the onus of putting their personnel through all these experiences squarely on the tour operating companies. Hotels are still a little better off as most chains have set training programmes and train the trainer programmes. Training on the job is also easier.