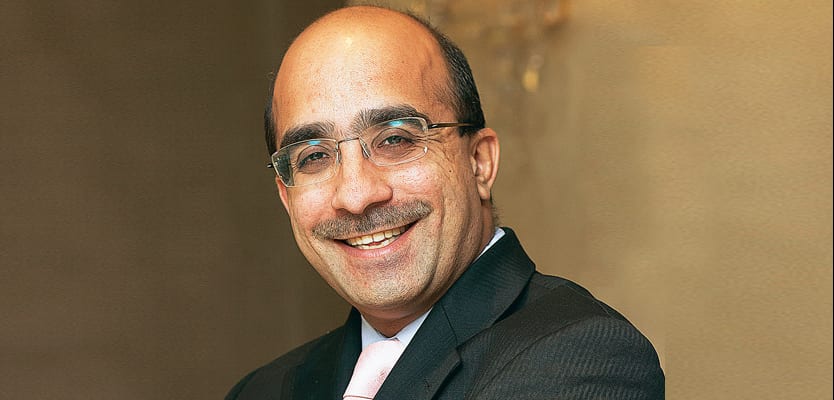 We need to stop thinking transactional and start thinking strategic: Rajeev Kohli
Rajeev Kohli, joint managing director, Creative Travel, speaks point blank on industry issues, challenges and what is the winning formula for the sector.
Rajeev Kohli, joint managing director, Creative Travel, speaks point blank on industry issues, challenges and what is the winning formula for the sector. By Reema Lokesh
How would you describe your journey in the tourism sector?
It's been an amazing ride. Rohit and I joined the family in Creative little over 24 years ago. At that point, we were a small operation like most of everyone else of the time. We were fortunate to have the training of an industry veteran and pathbreaker in our father, Ram Kohli. I grew up in this business learning from him. I never had an easy ride. I started at the bottom in the business as did my brother. As the years progressed, my skills became better. To have led a global association like SITE, to be named as one of the 25 most influential people in the global incentive travel industry, to assisting the family in Creative's success – I have so much to be grateful for. The journey has been one of hard work and of absorbing knowledge from wherever I could. I have the confidence in my convictions based on my experience in whatever I have done over the past 25 years of my professional career.
What are your key learning and findings over the period of time as an industry professional?
My learnings in this business are very clear – focus on doing a few things well rather than many things poorly. Don't try to be everything to everyone. It is easy to jump on the band wagon and copy what others are doing, but it takes a lot more effort to make your own paths and that is what we chose to do. I never got influenced by what other claimed to be 'trends'. Some worked, and some did not, and we recognised that failure is as much a part of business as success. We have invested tremendously in our people.
Further, I have learnt that there is a big difference between being an incredible country (that we are) and an incredible tourism product (that we are not). I have learned that we are in no way the aspirational destination we wish to be. I have learned to speak my mind, be clean at heart and not fear what others will think of you. I have learned that our industry is politically weak in mind and spirit. I have learned that leadership means being selfless and thinking of the larger good, something we severely lack in our industry. I know that the next five years will see many in the Indian tourism stakeholder see greater struggles in their business because of the apathy of each one of us in making the industry grow. I have learned that with focus and determination, one can succeed and we at Creative will power on despite of all the structural challenge of operating in India.
What are the pressing concerns that causes the bottlenecks in the industry?
I really find that the common punching bags of all trade associations are the same – taxes, visas, roads, airports etc. But in my opinion, the single biggest roadblock to our success is the poor and inadequate leadership we have in the representative bodies across all segments of tourism. I say this with all humility, respect and affection for many of my friends and colleagues who are currently serving the industry in various roles. But the facts are very stark and clear. How dare the political decision makers and the bureaucracy across central and state governments ignore the needs of a segment of the economy that accounts for 10 per cent of the GDP, 10 per cent of all employment and so much foreign exchange earnings. In most other countries, tourism is a cherished segment. It is an encouraged segment. In India, it's quite the opposite. It's an industry that is abused, that is chided for being elitist. Instead of cultivating the enormous multiplier effective of every rupee spent on tourism, the government at all levels feel it their birthright to slit the throat of the golden goose, one policy at a time. And all our associations sit silent, quiescent to the actions. And this is our bottleneck. The day we become assertive and demand our pound of flesh is the day we shall see our world change. We need to stop thinking transactional and start thinking strategic. Unfortunately, I don't see this happening in the short term.
Any suggestions to face today's challenges that can bring in a stable tourism environment?
In my opinion, the polices of all state and central tourism administrations are very antiquated. There is a consistent pattern of expecting new and improved results from doing the same thing again and again. I think it would be a sensible move to have all sides sit down and start a new process from a blank piece of paper on hat works in the new world. Form healthy policy debate and getting new voices around a table we will see a new policy emerge. In the short term let's just get the taxation right. That is a huge pain point.
With AI and ML ruling the technology game, is there a view you wish to share on the same?
For all the tech in the world, nothing will replace face to face interaction and the feeling of being at an iconic place yourself. AI may help the sales channel but the euphoria of standing at the Taj Mahal, the Eiffel Tower or on the Great Wall of China will never be the same on a machine.
What are the focus areas of development and new initiatives at Creative Travel?
Whatever we did, we did with a clear eye on the end. We started Plan it! Meetings and Conferences with a focus on the association meetings market. Just over three years ago, we started investing in a specialist outbound team in Signature Tours. Today, the company closes its year after doubling its sales of last year and is on a strong path of growth. We have a specialist brand in JungleSutra Wildlife Journeys. For us it was quality over quantity. All those decisions have paid off and today 42 years later we sit in a space where we are confident, we are growing, and we have a plan.
There are businesses within the sector that have lost faith in the potential and ROI this industry promises to bring in. There are more complaints than confidence? What's your take on it?
The desire to grow at any cost has led many many players operate at ridiculous and unsustainable margins. There the ROI on any new investments is bound to be poor. If I was to evaluate making a major investment in India tourism today in 2019, I probably would not. Putting your money in the bank make more just at simple interest. If we are to survive, we need to start working as a team across all segments – hotels, airlines, travel agents, tour operators. We need to grow the size of the pie and work cohesively to increase India's share of the global tourism spend. If you commoditise the industry, your margins will vanish. Simple laws of economics.
The industry is predicted to witness more M&As in the future. Comments.
VCs and PEs want to jump on the glamorous bandwagon of tourism. I think there is a very poor understanding of what the industry actually does and how fickle consumer behaviour is. I do question the viability and logic of many of the M&A projects over the past few years. Many are one loss making company buying another loss making unique and increase their sales. How long can that be sustainable? Especially when margins are so squeezed. Also, how do you get economies of scale in a commoditised industry? Airlines want to get rid of the middleman. I see smaller players befitting from being bought out, but I see the buyer having a potential big hit on their balance sheet in the next few years.
What are the future trends in travel?
People will travel. People will want to focus on experiences over hardware. Travellers will be more educated on their options.
What's comment on the future of inbound and India in the tourism world order?
Inbound into India in the organised segment will continue to be stressed for the next 12-24 months if not longer. Unless we have a major reboot on positioning and marketing, we will continue to be hammered by our competition. It is important to understand that destinations who compete with us for consumer attention are far more aggressive and slicker in how they position themselves and capture their eyeballs. Unless the government starts listening to the stakeholders and stop looking at only statistics, we will see greater pain for the organised inbound segment.