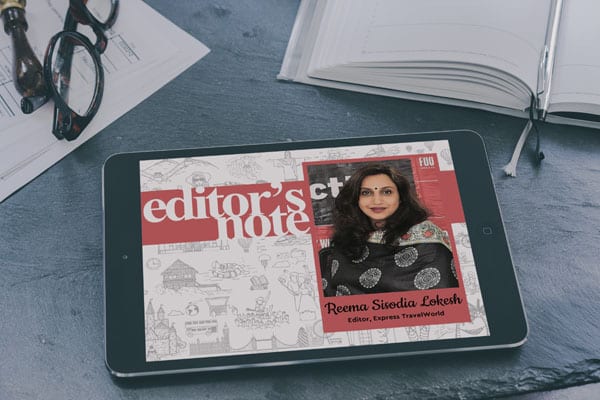 The travel and tourism industry witnessed some august gatherings in the month of September. Though the micro goal or convention agenda was focused on improving revenue opportunities for their respective members, the macro message underlined was that of holistic growth for the future of tourism, both inbound and outbound. The IATO Convention spoke about Plan India and how it's time we look beyond just culture and heritage. The highlight of the convention was the presence of the minister of tourism, K J Alphons, who assured the trade that with him comes a new form of interactive leadership. The ICPB Convention which was held during the last two days of August, highlighted the importance and the possibility of India being a potent MICE hotspot. The adventure tour operators united in Kochi to voice their point of strengthening India's image as a worthy adventure tourism destination. The members of IAAI launched their new tech initiative, i-Top.
The role of technology in tourism, as we stand today, cannot be spoken in isolation. Our cover story this issue provides our readers with a comprehensive insight into the changing face of travel, which has been triggered by technology. Our expert thought leaders and industry B2B trade professionals who have embraced technology wholeheartedly, see it as a vital force for business and brand building and primarliy for the customer connect. The story is about Big Data, Artificial Intelligence (AI), robotics and more. Drone tourism, vertical reality is more than just a reality today. These tech innovations are being incorporated internationally to enhance the tourism experience both at the research as well as the final customer levels. From education to heritage conversation, tech has a role to play in most aspects of tourism. Closer home, interestingly, state tourism boards are also speaking the tech language. At the second edition of the International Conference on Tourism Technology (ICTT), held in Kochi in June this year, Kerala Tourism team met industry stakeholders from across the country to understand and apply technology tools to enhance tourism experiences.
Finally, we also noticed a plethora of tourism activities, which were held in keeping with the United Nations World Tourism Organisation's (UNWTO) theme for 2017 – Sustainable Tourism for Development. Though there is a strengthened move towards sustainable tourism, the industry has to contribute far more to achieve the desired results. Grassroots mobilisation is the basis of sustainable tourism. It's beyond just a fashionable word.
Reema Lokesh
Editor