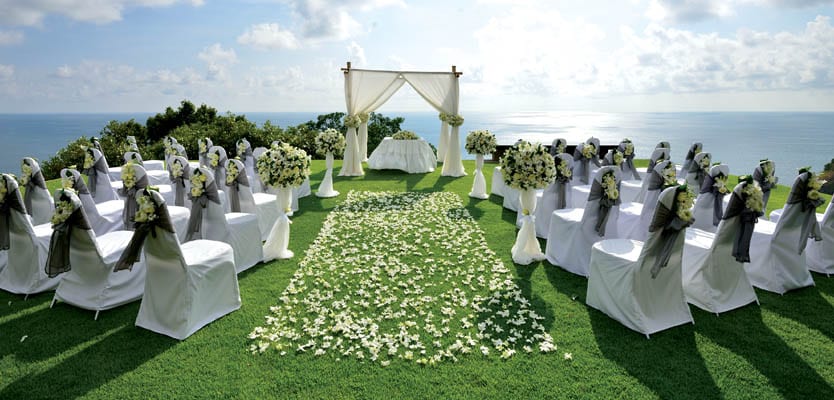 The Dynamics of Destination Weddings
Destination weddings are getting finer and wedding specialists are only seeing further growth in this exclusive enterprise. Few tour operators and wedding planners have analysed the market right and have found business sense in getting people hitched. Reema Lokesh reports
International tourism boards are rolling out the red carpet, airfares are getting competitive, charter flights can be booked today at competitive rates, local destination management companies have got it all sorted out, hotels are extending the best in class hospitality service. All this are more to get that ultra HNI, HNI or an aspirational couple or family as their client. Weddings planners, tourism boards, hotels, DMCs and other ancillary services are of the view and firmly so that the wedding business is booming and there is no looking back especially in terms of the growth and popularity of destination wedding tourism. Going niche is the order of the day and few tour operators have found their calling in this field and have gone full throttle.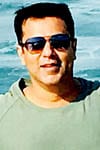 A classic example, is Satish Ramnani, chief dreamer, founder, director, Veydaa Eternal Weddings, Kolkata. Belonging to a traditional travel company, Ramnani realised the potential that this niche business holds and he decided to venture into the space with focus, though the family business of tour operating also continues to grow steadily. This displays an evolution of a kind from being a traditional tour operator to find a niche within the space. The journey for them has been exciting and encouraging at the same time.

For Mahesh Shirodkar, MD, Tamarind Global, "Expectations and sensitivities of handling are getting more and more challenging. Uniqueness and creativity both with regard to destinations, venues and content will be the differentiators. However, This industry is recession proof, driven by traditions and emotions. Hybrid weddings will also take place more with large receptions taking place in the hometown and a select crunched few being taken to the destination- short and long haul for celebrations."
International destinations are rising up the popularity chart and the demand is tilting in favour of newer and unseen destinations like Baku, Bahrain, Budapest and Barcelona as compared to the well established Thailand, Bali and Hongkong. Few years ago the entire concept of a destination wedding was new.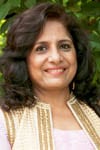 Sneha Tejwani and Anisha Bathija, founder partners, Occasionz Unlimited, opine,  "The world is become a destination for the clients today. People are thinking differently and demand different products offerings. Natural landscapes like mountains, ski resorts, beaches, to man-made places like the palaces, etc have a special appeal. Today we see ourselves as wedding directors. From scripting the entire wedding like a director of a movie the entire process requires unadulterated commitment and reasonable amount of counseling. Though the fact is that we are there as wedding planners, we also double up as marriage counselors. From wedding tourism experts to being the agony aunt, this business calls for serious work as it involves people and their emotions. Since the demand for newer destinations is on the rise, it is critical to undertake pre wedding site inspections, as we believe that in such cases there are no retakes." A quality wedding planner will always hand hold the client till the end.
However before the concept took off a decade ago approximately, a host of mental blocks existed. From logistical issues to travel arrangements, from check on spends to the very fear of handling guests on foreign shores, the entire business did not receive the kind of demand that it enjoys today. Like most businesses there were few bold and brave thought leaders both from the buyers and the sellers side that worked to build a concept that eventually kicked off with fervour.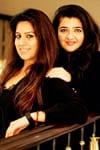 According to Shilpa and Sonika, directors – Shilpa & Sonika -Events and Wedding Planning, "Hiring a wedding planner is a matter of prestige and convenience today hence the market is growing and everyone is getting an opportunity to be a part of this industry. The growth is rising by the day whether its wedding season or off season. The rising affluence and desire for 'memories with a difference' that is making Indians themselves splurge more than ever on weddings.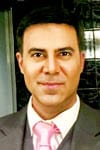 Speaking about the vibrancy of the market and the business potential, Sushil Shamlal Wadhwa, founder and CMD, Platinum Wedding World a division of the Platinum World Group, reiterates, "The wedding industry is booming in India! The size of the wedding industry is estimated to be almost US$ 3 billion now. The outbound destination wedding market is growing exponentially, due to increased awareness about new and exotic destinations thanks to movies, celebrity and high profile family weddings." According to Aarti Manocha, founder, Milestones to Memories (MtoM), this market is evergreen and it is getting greener by the day. "The requests are getting sophisticated, which calls for uncompromising service and eye for detail. From Europe to the GCC countries, the client is looking for venues across the globe, both national and international," she avers.
Specialised demands
As the business grows, the demand and detailing from the client also gets complicated and refined. As Wadhwa puts it, the job of the wedding planner, has got all the more intrinsic and intense, as the planners are wedding architects by definition today. The eye for detailing, being able to deliver the most unique experience and ultimately uncompromising service quality and standard is the norm, when it comes to those who treat this specialisation as a serious business. From exchanging vows in a parachute, to exchanging rings while scuba diving, a wedding party in the wildlife game reserve or having the main ceremony in the main temple complex of Angor Wat, Combodia, wedding planners have gone that extra mile to fulfill such demands. Adds Ramnani, "My client was clear they wanted a temple wedding, but only in the main temple zone at Cambodia's world famous Angor Wat. The tourism board, the local DMC, our networking etc all need to work in perfect harmony to get such demands fulfilled. We have a solid database and network to get close to organising some out of the ordinary demands."
Adds Wadhwa, "9 out of 10 times, wedding clients want super attractive deals. They want destinations that offer good connectivity, ease of obtaining visas, choice of good luxury hotels, venues for various functions and of course ability to get Indian and specialised vegetarian cuisine served for their functions. As experienced wedding architects, we have built a network of reliable associates in more than 200 destinations in 80 countries and have ready information on hotels, venues etc and also fantastic relationships with tourism boards, airlines, visa offices, etc. We have a panel of decor companies and specialised Indian caterers to cater to all types of cuisines and requirements at any destination globally." Destinations such as Lake Como, Antalya, Mauritius, Baku, Thailand, Dubai Oman, Bahrain, Barcelona, Budapest, Bali, Switzerland are few of the favourites but the list is getting wider by the day as per the experts.
Proactive stakeholders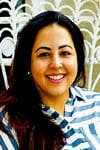 Sensing demand and revenue inflow from this line of business, international tourism boards consider the India market a buoyant source market. Tourism boards are rolling out the red carpet and offering seamless services to get the wedding business into their region. Says Manocha, "The GCC market has got the pulse right and countries such as Bahrain have get the formula right. They are working well with both local and overseas partners to bring in ultra HNI weddings to their region. The Emirates Palace, Waldrof Astoria, Rushikaimah, are popular choices today and the budget to host a wedding can stretch as per the client requirements."
Ramnani adds, "Eastern Europe is also rising up the popularity chart. When we started few years ago it was Thailand and Asian markets which were primarily ruling but with time new and emerging destination have made an impact, such as Baku. The aviation sector has also got proactive, from charter flights which are affordable today to landing rights being given for charters, airlines extending their support to get the work going, has all been rather encouraging. The tourism boards have been proactive in getting permits and sanctions for late night parties, international hotel chains are handing over their kitchens to the Indian family cooks to offer guests the desired cuisine. Attractions such as the Opera House are giving out the place at extremely competitive rates." Shirodkar is also appreciative of the tourism boards. He says, "Tourism boards have awakened to the potential of the Indian wedding business. Tamarind has been the first movers in a lot of GCC countries to showcase to the boards as well as DMCs and hotels what the upside could be in terms of footfalls and revenues. We try and use local vendors as far as possible and provide value to the client along with give employment and business to the vendors locally."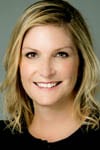 Pippa Williamson, senior vice president – sales, Shangri-La International Hotel Mgt, clearly states that the wedding business especially the demand generated from the India market and the other markets for Indian weddings has been robust. According to her, customers are increasingly seeking unique and customised experiences. She says, "This evolution is exciting for us at Shangri-La as we have large resorts in differentiated locations that meet these trends. There is a real desire for each family to create something innovative within the framework. Being able to provide bespoke and out of the box experiences has seen successful weddings at our hotels. We see a lot of demand for Oman, Sri Lanka, Thailand, Abu Dhabi and Kota Kinabalu. Shangri-La is deeply aligned with this industry, as a long term stakeholder. Our regional office in India is manned by a permanent wedding specialist for the market, and our wedding hotels are trained with established guidelines to manage and execute a high profile, high quality guest experience. Long term, we see opportunity to work even more closely with this industry, as we open the Shangri-La." She further adds, "Given the complexity of an Indian destination wedding, all stakeholders need to work together to pull off a successful and memorable wedding experience for the family. Operators including tourism boards, DMCs and hotels that are proactive see significant returns when they invest in this high value segment."
Wadhwa comments, "Countries like Thailand, Dubai, etc have set up specialised divisions to target the Indian wedding industry. DMCs too are realising the same and are trying to learn the dietary preferences of Indians and are working on developing products and services that would help them attract Indian weddings. Specialist vendors like entertainment providers, decor companies etc in foreign countries are actively reaching out to Indian wedding planners to offer their services." Kempinski Hotels, with its portfolio across the globe considers the India wedding market extremely robust. Ciragan Palace in Turkey and St Moritz, in Switzerland and the Emirates Palace are top choices for destination weddings. Shilpa and Sonika are highly appreciative of the DMCs they deal with. They say that, DMCs are the biggest support to the wedding industry. They provide their expert opinions, help planners face challenges, assist planners in terms of obtaining permissions and licenses. They help planners to smoothly plan a wedding. They also assist in helping planners to get the best locations / venues in terms of budgets and pricing.
The India market story
India is a top choice for destination weddings. Rajasthan and Goa are leading the way. However, the only block that restricts increase in business is lesser number of inventory available, especially for buy outs. Shirodkar feels that India can be expensive in certain areas where inventory is limited and fragmented during the season. Supply vs demand results in yield revenue managers demanding a very high ADR. However, India has some fantastic locations, venues, world class hotels with hospitality, but the infrastructure supply and sometimes accessibility poses challenges.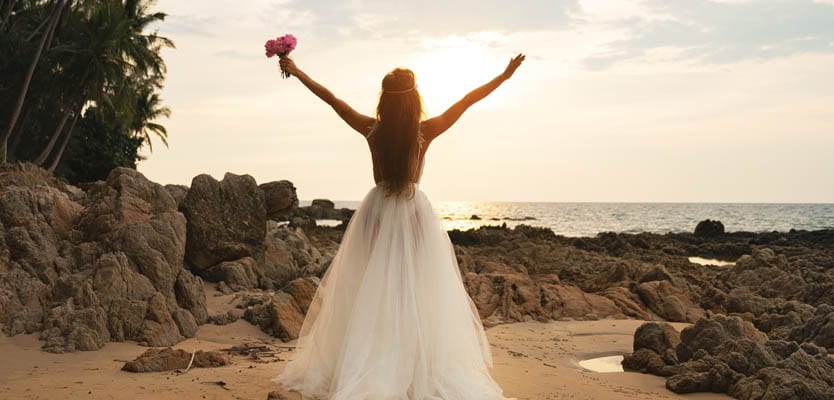 Manocha emphasises, "India is an excellent choice for a destination wedding, but we can definitely do with more supply of rooms especially in popular places like Jodhpur, Udaipur, Jaisalmer and Goa. The situation is definitely improving, with newer properties opening doors but the growth is rather slow. Wadhwa feels that," India, has not been able to tap the full potential of destination weddings due to lack of adequate hotel inventory in popular destinations. Rajasthan and Goa are by far the most popular in India for weddings, but have limited choices in terms of 5-star hotels and venues. So the government needs to do something to change this. If they can give tax breaks to companies setting up hotels in resort towns, improve airline connectivity etc, then there is a lot of business waiting to be tapped."
Shilpa and Sonika bring in the NRI perspective and for them India is the first choice most of the times. India as a destination is a great place to do weddings as there are a lot of options and locations. India has some wedding friendly hotels. Mahabalipuram, is also getting popular for weddings, apart from the well established destinations. Ramnani also seconds the view. He says that the Bengali NRIs prefer doing their weddings in Kolkata.
Future watch
As per experts, this is one market that has shown resilience. Shilpa and Sonika feel that, irrespective of economic downturns, weddings remain a stable business as it is a once-in-a-lifetime event for most people in India. So the future was and shall be bright. According to Shirodkar, "Digitalisation also will be key to optimising efficiency for operations and back end for weddings. Food innovation with respect to cuisine will also form an important aspect. In terms of challenges he feels that, buy outs and large inventory confirmations in selected hotels always is challenging as hotels in demand have always business on books from leisure operators and displacement costs sometimes don't justify the spend." Dedicated event managers within hotels are also something hotels need to invest in if they are keen on the wedding segment business. Ramnani, speaks about the power of the social media that has further enhanced business growth. "Apart from reference and word of mouth business, a lot of international clients and NRIs connect with Veydaa after visiting our website, reading blogs, social media feedback etc," he says.
Wadhwa points out, "As the industry size grows, it attracts more players to jump into the fray and become wedding planners. That has also led to a proliferation of small sized companies with not much experience in the field, which I feel could be a dangerous trend, as such companies lack the desired experience, sell their services for cheap, and sometime are unable to deliver on their promises, giving the industry a questionable reputation. Many clients too feel that they should contact hotels and tourism boards directly, with the hope of getting good prices." He concludes on a strong note, "I would love to see some regulation and licensing come into the industry so that it brings in better professionals."