TrawellTag Cover-More: Help! when you need it the most…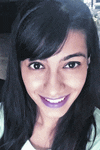 Needing medical care whilst abroad can be frightening, but certain well informed decisions can come handy while in need! One such decision was taken by Ritika Kandhari's parents, who opted to top-up her university medical cover with TrawellTag Cover-More assistance and insurance.
What happened? Ritika Kandhari, a young dynamic girl, who went to Slovenia for higher studies, unfortunately, came down with fever and headaches within few days of joining the university. No amount of medication improved her condition and she was advised to get admitted to the University Medical Centre in Ljubljana, Slovenia where she was diagnosed with meningitis.
How did we help? All it took, was a call from Mrs. Kandhari, Ritika's mother, who was back home in India, to a toll-free number for the travel assistance experts  to take control of the entire situation in Slovenia instantly. Ritika's health condition was monitored continuously with regular communication between the doctor in-charge, her family and assistance expert.
With a hassle free hospitalisation process, cashless treatment and utmost care for around ten days, she was discharged and resumed her college after a while. Her undying spirit and a holistic assistance and insurance plan stood by her through her journey to recovery.
We don't want to just meet your expectations, we want to repeatedly exceed them!