Towards a successful digital transformation in Sikkim's tourism
The scenic town of Pelling in West Sikkim was recently the venue for the World Tourism Day celebrations with a focus on this year's theme of 'Tourism and the Digital Transformation' being addressed with a series of workshops, adventurous tourism and other activities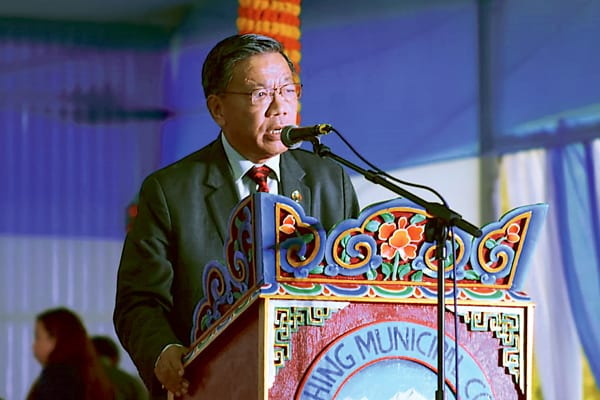 The event was organised jointly by the Tourism & Civil Aviation Department, West District Administration and West District Tourism Society (WDTS) with the support of tourism stakeholders of West Sikkim. A state-level celebration committee was constituted headed by Sikkim tourism and civil aviation minister, Ugen T Gyatso Bhutia and UDHD minister N K Subba as the chief patron and other MLAs of West District as patrons. The committee had Sushil Tamang as working president of WTDCC.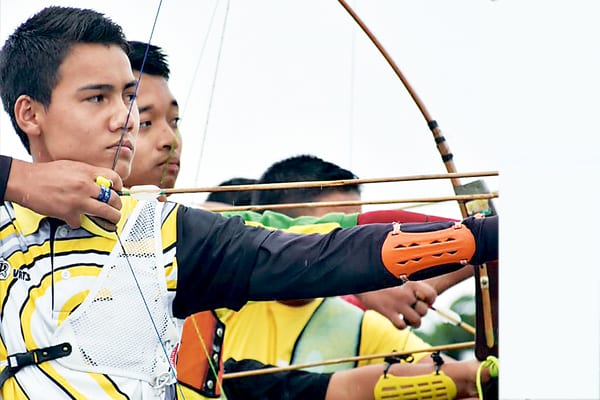 The event was successful in bringing together experts in various fields relevant to the tourism industry to deliberate upon how best to ensure that the burgeoning tourism sector in the state continues to thrive in a sustainable manner while creating employment for the youth. The experts also discussed the huge potential of Sikkim in terms of tourism and how bringing in the right people from relevant fields can unlock that very potential in such a way that truly benefits the people of Sikkim. The inauguration of a Greenfield airport in Pakyong (the 100th airport in India) by Prime Minister Narendra Modi and the start of a rail link from Siliguri to Rangpo is expected to improve ease of travel to the state. On Independence Day this year, the chief minister Pawan Chamling released the State Tourism Policy 2018.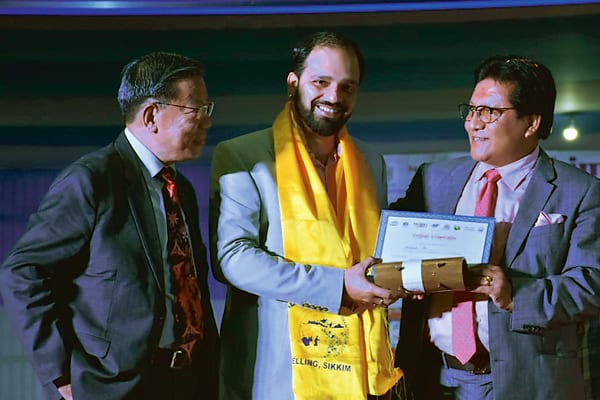 In view of the theme of this year's World Tourism Day being focused on the digital transformation of the tourism sector and the challenges being faced by Sikkim's tourism sector , a panel discussion on "Tourism & the Digital Transformation in the Context of Sikkim" was organised where seniormost representatives of leading Online travel companies, digital news and media companies, travel writers and leading local hoteliers, travel agents and tourism stakeholders were invited to be a part of the panel.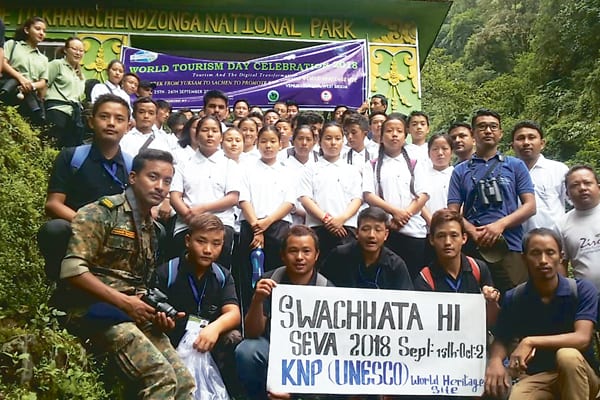 Ugyen Chopel, CMD of Chumbi Group, spoke on how there was a need to take advantage of opportunities already coming to Sikkim and raising the level of tourism in Sikkim. He emphasised on the need for consistency and persistency in what is said about Sikkim. He also raised the issue of the need to have a professional focus on marketing. Rajesh Ghanshani, business director of STAAH, spoke on how important it is to not be intimidated by technology because it is actually easy to use and not as expensive as many would think. STAAH already works in over 80 countries with more than 5000 customers so would be happy to work with the government to help in their digital transformation. He stressed that the hotelier should control rate parity and that online business is going to grow so we should embrace it.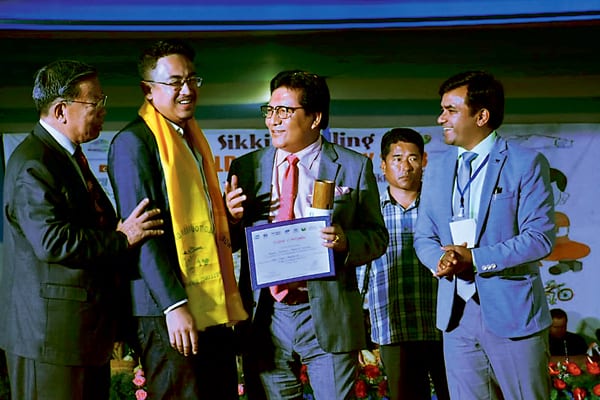 Angelo Daimari, regional director, RightClique Hospitality spoke on the need to bridge the digital gap between the tourism stakeholders, hoteliers and homestay owners in Sikkim. RightClique was responsible for identifying and bringing in the national level relevant experts for the World Tourism Day event to Sikkim. He spoke on how revenue management is vital in ensuring optimal earnings and how RightClique handholds to help achieve this through various online and offline distribution, cluster and circuit marketing, focussed sales and marketing, preparing feasibility reports, help in operations and also to pay back the loans by optimising earnings.
Ruchi Lahoti, area manager India of booking.com, spoke on how Sikkim is one of the top 15 ranking destinations travellers on booking.com are searching for. However it remains largely focused on Gangtok and more must be done to market other parts of Sikkim. She stressed on how booking.com empowers the host to define terms of booking and visual marketing tools and must use the same while taking help if required from local market managers. Sandip Roy, noted travel author, spoke on how important it is to write about the experience and not just the description of a particular place. He spoke of how these stories of experiences are what are actually attracting people today to visit a specific destination.
Bjorn DeNiese, vice president, Mayfair Hotels & Resorts, spoke on how leasing out of hotels must be avoided by the Sikkimese. By doing this, not only buildings and concrete are leased out but the entire culture and tradition of Sikkim as well. Every guest must be given a Sikkimese experience and not that of other states when they visit here. He stressed on the need to help young entrepreneurs with the right technology and guide them so that tourism can move forward with a proper growth plan in Sikkim. There should be proper training from experts and information dissemination at grassroots level. Adarsh Jha, supply manager India, Yatra, spoke on how Sikkim must have an interactive website and use virtual reality, augmented reality, encyclopaedia of tourism products and things to do. He mentioned how there has been a 250 per cent growth in search levels for Sikkim with maximum searches interested in activities to do.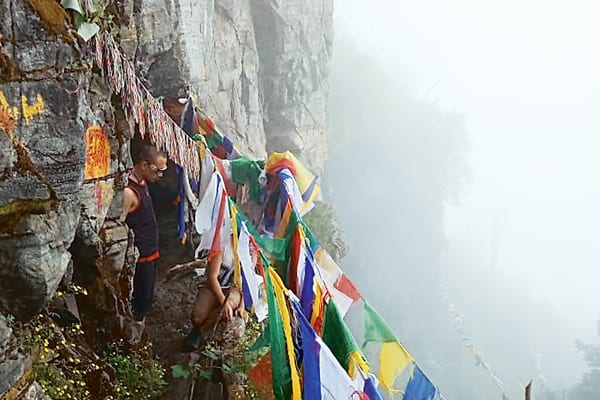 Lok Sabha MP, P D Rai spoke on the new policy and how many answers to issues are detailed out in the recently launched tourism policy. He mentioned that the state is on mission mode for broadband internet connectivity through BSNL and all GPVs by March 2019. He stressed that a market of responsible tourists should be created and the leasing of hotels should be avoided where more capacity building can help.
The World Tourism Day event concluded in Pelling with the tourism minister calling upon the masses to work for the overall growth of Sikkim as a major tourist hub. He also highlighted various government schemes for promotion of state tourism at national and international levels. Sikkim also received the national award for best tourism state from the ministry of yourism, Govt of India, on the occasion of World Tourism Day which was received by the department secretary, C P Dhakal. The World Tourism Day celebration in Pelling was a grand success with several of the deliberations and discussions that took place being taken forward so the same can materialise in successfully bringing about a digital transformation in the tourism industry of Sikkim.