Talking Digitalisation in the Mother City
Affectionately called Mother City by South Africans, Cape Town was the venue of the Outbound Tour Operators Association of India (OTOAI)'s fourth convention. As the theme of the convention was very modern – 'Digitalisation- The way forward', hosting it in this province with a colonial history was a perfect blend of the old and the new
In its continuous effort to introduce new outbound destinations to its members and promote them in the India market, the Outbound Tour Operators Association of India (OTOAI) made its way to Cape Town in South Africa for its fourth annual convention. As the theme of the convention was Digitalisation, it was fitting to organise it in the "Mother City'. According to legend, Cape Town is the original city of South Africa and was established in 1652 as a refueling station for ships bound for the East on the Spice Route. That is why the city is often referred to as the Mother of South Africa because it gave birth to civilisation.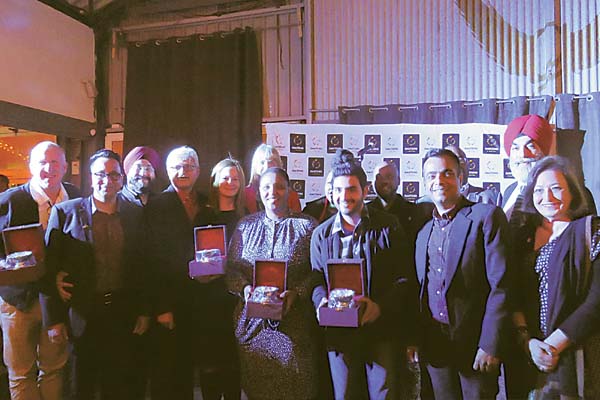 The OTOAI Convention which was held  at the iconic Taj Cape Town, in the heart of the city was inaugurated by an esteemed panel of dignitaries that included James Vos, Member of Parliament and shadow minister of tourism, South Africa; Abhishek Shukla, consul general of India in Cape Town; Sisa Ntshona, CEO, South African Tourism (SAT); Mahendra Vakharia, president OTOAI and Himanshu Patil, vice president, OTOAI.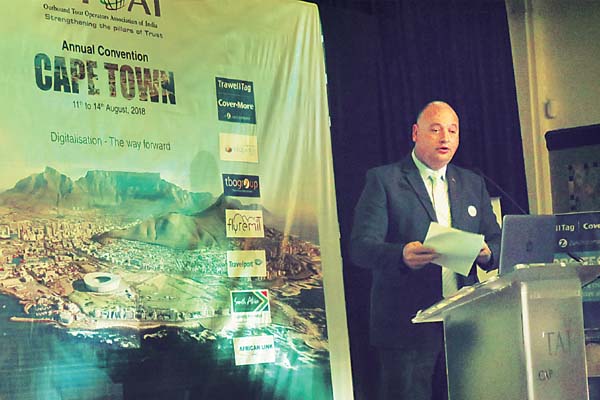 Addressing the audience, Ntshona urged the Indian travel trade community to tell Indian visitors to come touch base with the Cradle of Humankind and to promote new regions like Gauteng. "We are a destination of love, peace and harmony and this year we are celebrating the centenary of Nelson Mandela. We are really looking forward to doing business with you and am looking forward to sharing content that can help you package Gauteng better and to show you what South Africa has to offer. We are proud and privileged and excited to host you. India represents the eighth largest source market that South Africa is waiting to tap. We have similar culture, speak the same language and outside India, South Africa has the largest number of Indian population. Gauteng has lots to offer – there is wildlife, casinos, hot air balloon experience, etc all year round. This is just a glimpse of what South Africa and our provinces have to offer. We rely on the brotherhood or sisterhood and friendship between our two countries to continue this relationship to socialise and mobilise the Indian market." He added, "We have the bluest skies ever in the world. Bollywood stars are now coming to shoot movies in Johannesburg because of this offering. Also, we have the warmest and charming people ever. In Gauteng we have 14 million homes that are ready to welcome visitors and show them around. We are open for business."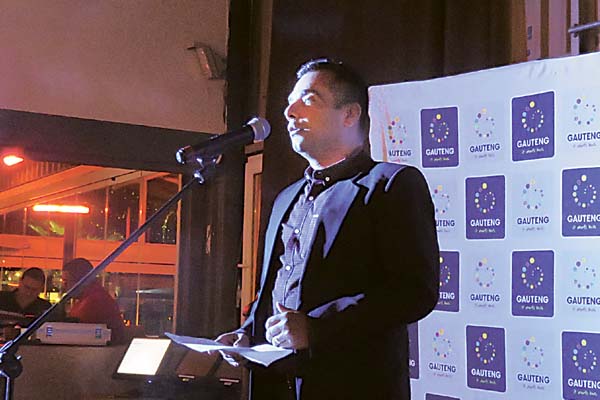 Commenting on the India market, Angela Kayes, International Relations, Gauteng Tourism said,"We realise what an important market India is and at the moment we have a good percentage of Indian visitors coming in and we would really like to grow that number. Indians tend to stay for a long duration, the average stay is around 22 days! More importantly, we would like to see a direct flight from India maybe from Mumbai because we believe that if there is a direct flight by say Air India, these numbers will definitely increase. We had a large trade mission that came to Johannesburg in June and we were in discussions with the airline then. We are very keen to continue these discussions.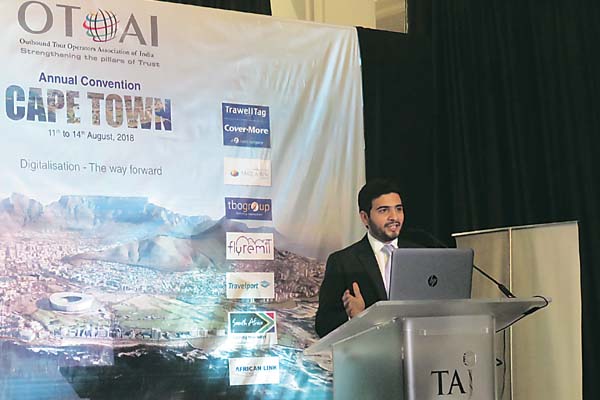 Cradle of Humankind is popular with Indians and so also those places that have a connect with Mahatma Gandhi." She felt that the MICE is growing and has a lot of potential. "Our venues are very good especially in Johannesburg and Pretoria so we want to increase that. For our region India is one of our top 14 target markets. Because of our BRICS relationship, we very much want to increase visitors particularly from the BRICS region. It helps that in Johannesburg there are quite a few award winning Indian restaurants. Sports tourism is also important especially as we share a common love for cricket. Our visitor numbers spike from India when there are cricket tournaments. We also have seen numbers in the wedding segment," she added.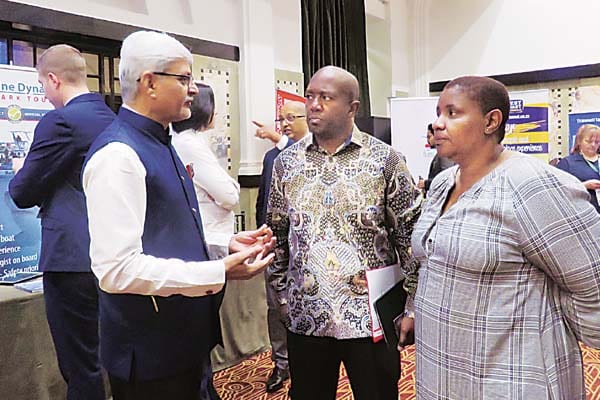 Power talk
The inaugural day saw an interesting session on Power of Digital Marketing, How Tour Operators can  enhance Productivity and Profit by Mallini Singh, a digital customer expert. There was another session on Global Tourism 2030 by Greg Klassen, principal, Twenty31 Consulting. The day ended with an interactive session on Skype by Avinash Chandarana, Global L&D director, MCI speaking on Understanding Different Cultures.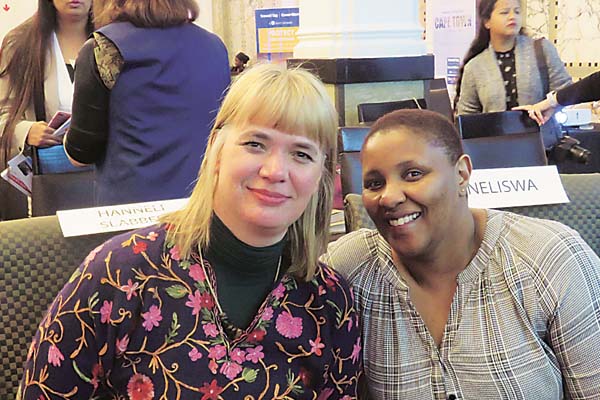 On the second day of the convention, the delegates moved to the popular wine region of Stellenbosch. Speed marketing sessions were held at the prestigious Town Hall of Stellenbosch. In her welcome address, Anna Marie Ferns, CEO, Stellenbosch Tourism, said, "India market has enormous potential for South Africa. More and more Indians are coming to this region. We did the Indian roadshow two years ago in Mumbai and Delhi. This really inspired me to market Stellenbosch and South Africa in the India market. It was an excellent roadshow for us because we really got to know the trade and they got to know us. So that is very very important for us. We work very closely with South African tour operators who market India. Besides cricket, our town has become a haven for sports. Many people come for cycling and hiking and other sports like rugby. We have all Olympic standard facilities. We call ourselves a town of innovation and inspiration. We just launched an electric car which we have designed and are now producing in Stellenbosch. So South Africa's first electric car comes from Stellenbosch. The good news is that this three seater car was introduced to the Indian market and believe me very very soon in Mumbai and Delhi, you will see these little yellow silent cabs running."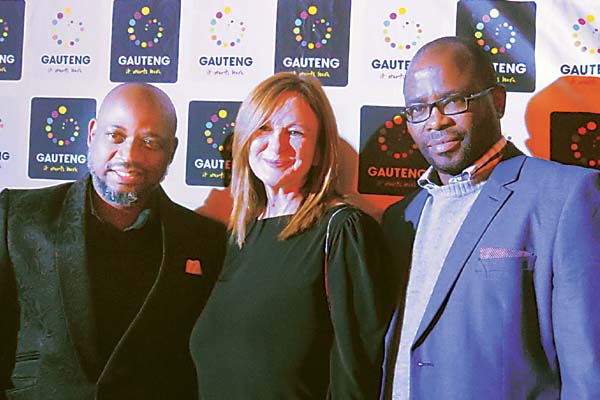 Speaking of the growing interest in wine tourism, she said, "Indians actually love wine and they love red wines. Red wines have fantastic health benefits. We have 160 wineries here and they are all privately owned. This is an historic town with very good accommodations so this is very appealing to Indian visitors. Apart from wines, we are also open for sports events. We have had several requests from the Indian wedding segment to have weddings in Stellenbosch because it is a romantic town."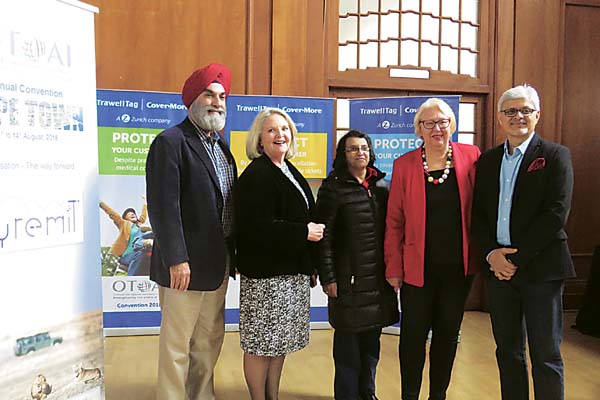 Vakharia assured SAT of OTOAI's support and said, "Collectively we will work to promote the destination. The convention was attended by nearly 175 delegates and 45 exhibitors (suppliers). The Stellenbosch region is very popular with Indians. So it is very important to have a good understanding and exposure of the region which s why we had the speed marketing session out here."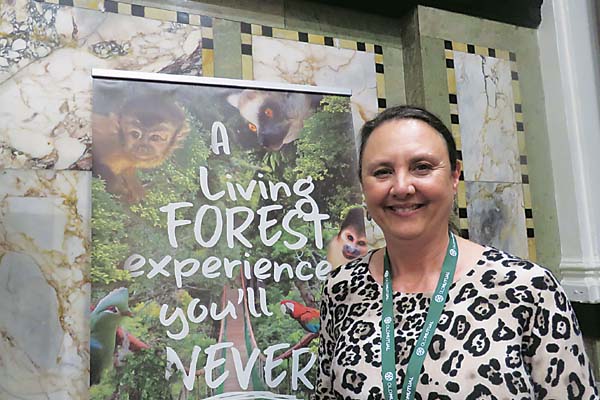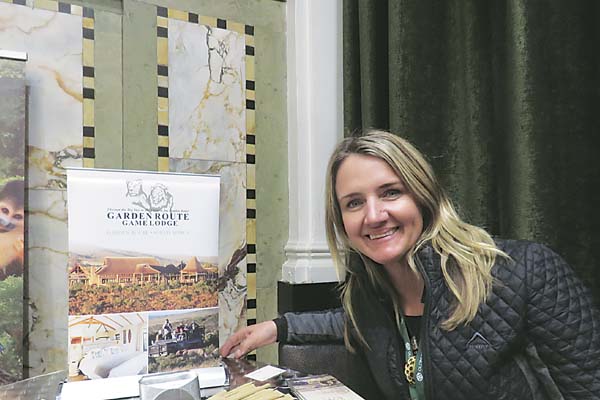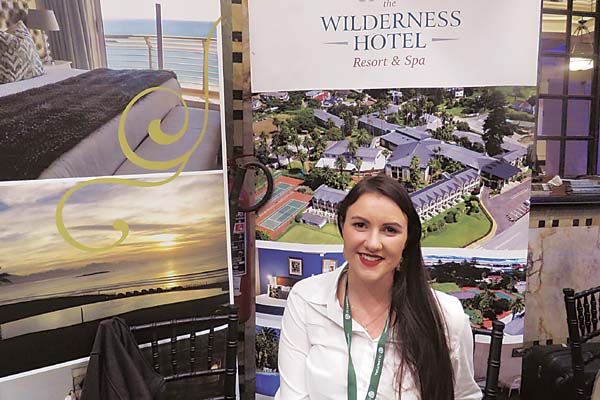 Giving his insights on the takeaways from the convention, Guldeep Sahni, past president OTOAI, said, "The intention was to market South Africa to the Indian travel trade and we had some good B2B sessions. We are trying to expose new areas like Stellenbosch to get value out of being there. Cape Town is a prime area and must be included in all South African itineraries. The good thing is that there were suppliers who not only cater to the accommodation but also activities. A good relationship has formed between tour operators and these activity suppliers so that they can add these activities to their itineraries and give value to their customers."