Philippines and the India Focus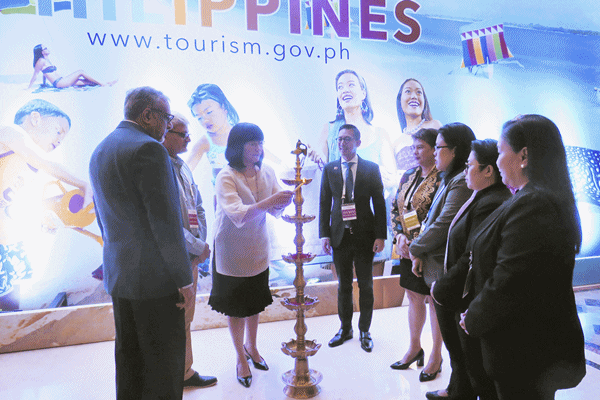 Strikingly similar in landscape and culture, the beaches and Christianity, Goa was the venue for Focus Philippines 2018, the first interactive and inclusive event of the Department of Tourism (DOT), Philippines, which was held at The LaLiT Golf and Spa Resort in south Goa
Different regions of the archipelago of the Philippines converged at the LaliT Golf and Spa Resort in Goa recently to participate in its very first interactive and inclusive event to promote the destination in the India market. DOT representatives from the four regions of the Philippines (Central Visayas, Mimoropa, National Capital Region and Western Visayas) as well as 14 companies and 24 delegates including tour operators, MICE specialists, hotels and transport operators from the Philippines participated in the event alongwith two airline partners, Philippine Airlines and Singapore Airlines. On the buyers' side, more than 120 travel operators from across India were invited to conduct fixed meetings with the Philippine delegation. The event used a different format by dividing the Indian operators regionwise and organising the fixed meetings for each region – West, East, North and South India – across four days.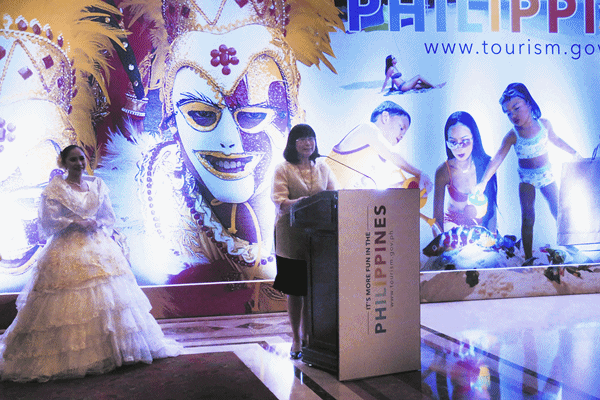 Focus Philippines 2018 was inaugurated by Her Excellency MA Teresita C Daza, Philippines Ambassador in India. She was accompanied by Dakila F Gonzales, head – office of product and market development for India and the Middle East. Speaking to the media, Daza said, "This is a good platform to be able to promote the country and build relations. The good news is that in 2017 global tourist arrivals grew at a remarkable seven per cent to 1322 million travellers and is expected to continue in 2018, maybe at a slower rate but there are opportunities because people want to travel. People will travel because of several internal and external factors that actually contribute to people venturing out from their own countries. Social Media, Facebook, etc encourage people to visit places and there are more travel choices now with budget carriers. Secondly, Philippines is part of  the ASEAN trade bloc of nine countries where tourism has been given an important role. According to WTTC, in 2016 contribution of tourism to the GDP of countries in the ASEAN region was US$ 301 billion." She added, "In the global tourist arrivals, two regions have contributed significantly – one, South Asia (where India is located) with 10 per cent and South East Asia (where Philippines is located) with eight per cent. This means opportunities for both our countries. In fact, Philippines tourism has shown a growth of 11 per cent, far bettering the Asia Pacific average of six per cent. Improved infra development has contributed to the performance. In terms of visitor arrivals into the Philippines, India has moved from 13th rank to 12th rank, showing an 18 per cent growth in 2017. And we are hoping this will continue."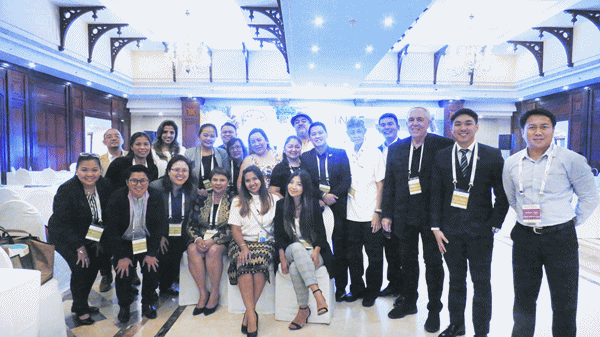 Daza recalled that ASEAN countries use the tagline 'Feel the Warmth' and all these countries have contributed to push for this. "Physically and culturally this region is diverse and the people are quite hospitable and for the Philippines, its people are the greatest asset. Indian PM Modi spoke recently of an ASEAN India Tourism Year in 2019 which will hopefully contribute to more Indians and South East Asians including Philippinos actually travelling in these countries," she said.
She believed that Philippines has lots to offer the India market in terms of sights and sounds. The country has all the three As: Accessibility, Attractions and Amenities. "We are looking forward to the early resumption of direct air connectivity between Manila-Delhi and Manila-Mumbai by Philippine Airlines maybe by end of this year," she said.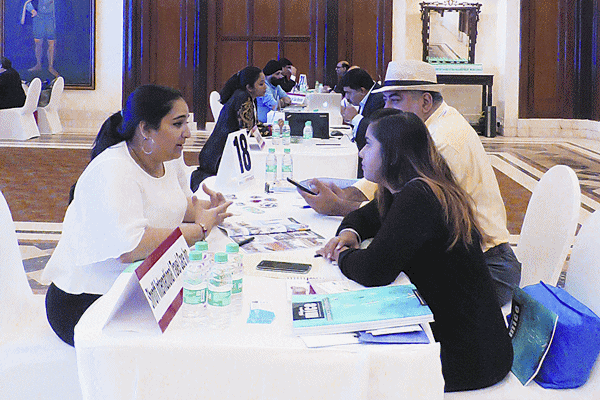 India's GMR Infrastructure has already partnered with Megawide Construction Corporation of the Philippines for the newly opened Mactan Cebu International Airport (MCIA) to cater to increased tourist arrivals. The project was executed by GMR Megawide Cebu Airport Corporation (GMCAC). GMR Infrastructure has also won the bid for the new greenfield airport at Mopa in North Goa.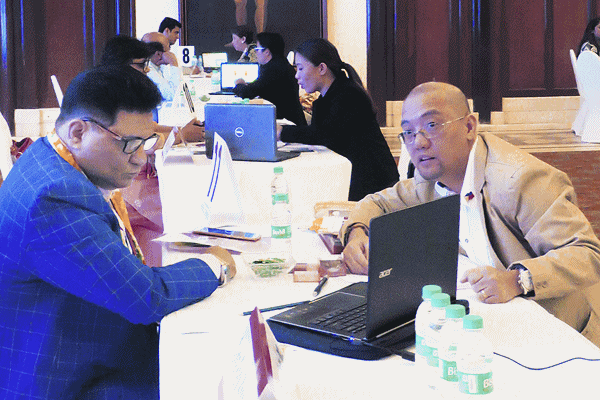 Commenting on the market segments the DOT is targetting in India, Gonzales said, "We are majorly looking at the incentive segment from the India market. Incentive segment is the bread and butter of arrivals from India. Also popular are leisure and active holidays as well as solo women travellers as our country is safe and offers lots of shopping. Soon, we will also be introducing self drive and golf tourism for the India market as well as gaming."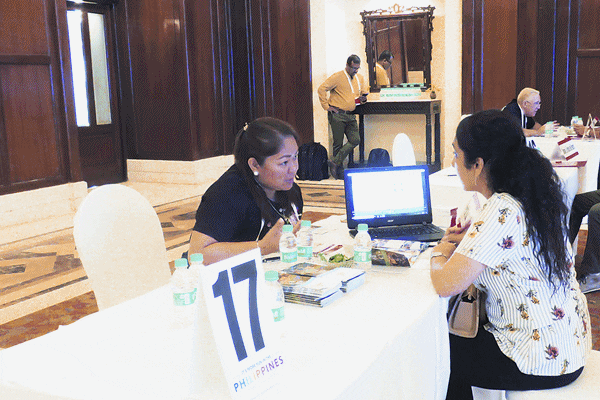 On the wedding segment, he informed, "We have this great characteristic of flexibility and creativity which are the two key factors for weddings. Also we can work within any budget. Philippino DMCs are open to business. For bigger groups the only challenge is air connectivity. But smaller weddings are already doing well."
Fun and Focus
The four regions of the Philippines were represented by DOT officials who made presentations on their various tourism offerings and took questions from the Indian travel agents wanting to know more about the destinations. Central Visayas was represented by Riza Marie S Macaibay who spoke about Cebu and Bohol, the two main attractions in the region. MA Elizabeth C Viray represented the Mimaropa region and spoke about why Palawan's UNESCO World Heritage Site Subterranean Underground river  is a unique tourism hotspot. May Mendoza-Ramos made a presentation on the National Capital Region (NCR) or commonly known as Metro Manila. Pamela Denise C Cababasay spoke enthusiastically on Boracay's white sand beaches and the activities that can attract MICE groups. While one group of agents were busy with their appointments, another group was engaged in interactive and fun activities on destination awareness.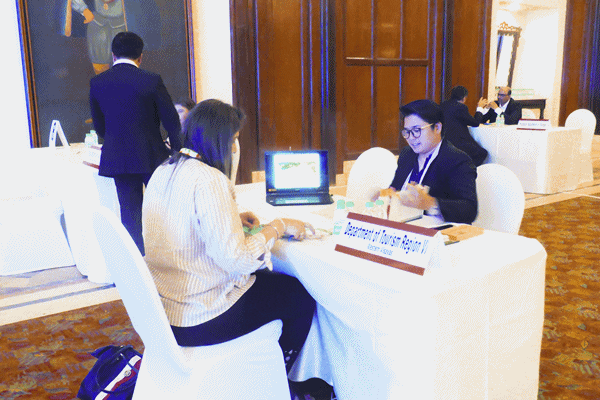 Giving his insights on Focus Philippines 2018, Mahendra Vakharia, president, Outbound Tour Operators Association of India (OTOAI) stated, "I am very happy that Philippines tourism has decided to do something like this. It is very important for any tourism body to understand that events like this are critical for the industry because it gives us a direct personal one to one networking opportunity with our partners who we want to work with for our clients travel to their destinations."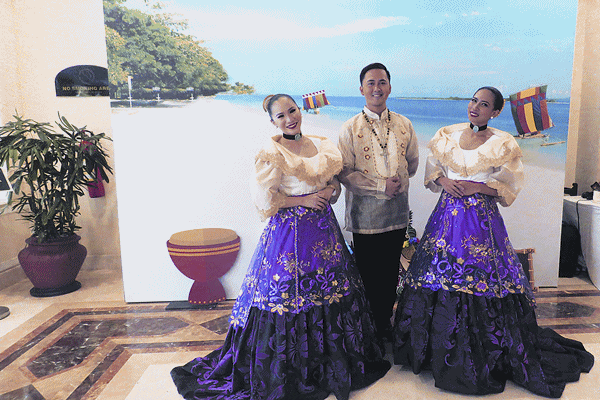 He felt that the new format was good because it is easier to manage a small compact crowd and the networking happens more effectively. "There is more seriousness. Sometimes when there is too big a crowd, some things can just get lost in the bargain because there are too many people around. But a small nice compact crowd where you get an opportunity to informally interact and talk to each other is a nice format," he reasoned.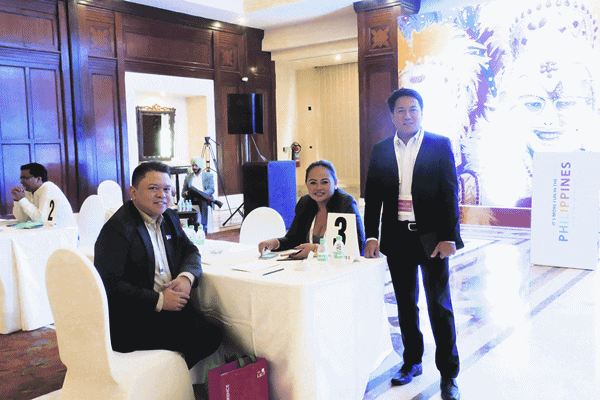 As for the destination, Vakharia felt it is a brilliant destination. "As a tourist anybody who wants to go a country and tick the boxes for the top ten things he wants to do in that country, Philippines will score on all those ten. Its got everything to offer whether it is family, honeymooners, MICE or weddings – a combination of nightlife, casinos, shopping is amazing (out of the top ten shopping malls in the world, three are in Manila), and then there are unique destinations like Boracay, Cebu, Palawan. Connectivity is still a challenge but the good news is that we have been hearing that very soon Philippine Airlines is going to resume direct flights from Mumbai and Delhi by this year end or early next year which will be a very big help. For any destination to get promoted well, flight connectivity is the most critical thing," he added.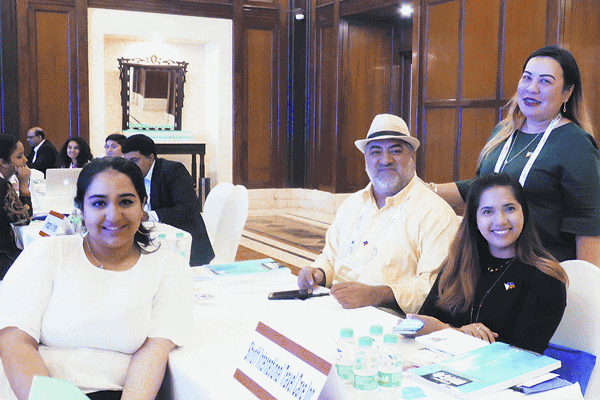 SanJeet, India representative, Philippines Tourism Marketing Office, felt that contrary to popular belief, the destination was not long haul. "Once they start the direct flights to India, it will only be approx five hours away, like going to Hong Kong. The airline plans to start four flights from Delhi and four from Mumbai. The good part is that this is a destination which has got everything and anything which an Indian wants. Fantastic shopping, ease of language – English speaking, great nightlife and luxury opulence. The new hotels there can beat any other hotel in the world and  the conversion rates are reasonable. It is great for shopping for wedding trousseaus. Shopping is also of good quality whether clothes, bags or shoes. To top it all, the people are polite  and very helpful."
Commenting on the MICE oppportunities, he elucidated, "If you are looking at mega MICE groups of  2000 to 3000 pax, you have to look at only two places, Manila and Cebu. Weddings are happening a lot here especially on the white sand beaches but just around 500 pax not more than that. But there is huge movement of MICE happening especially dealer conferences because there  are lots of post conferencing entertainment options like a variety of bars, shopping, massage parlours, etc. Despite the connectivity challenge, the market is growing substantially –  22 per cent growth till June 2018.  We are proposing to organise this Focus Philippines as an annual event." He mentioned that there are over 1800 travel agents in India who have Philippines Specialist Program (PSP) training. PSP builds on the theme of Its More Fun in the Philippines to help travel agents understand and therefore sell Philippines as an ideal tourist destination.