In aid of global business travellers
With a worldwide presence in 96 countries, International SOS provides travel security solutions to global organisations. Joël Gosset, general manager India, International SOS Services (India) speaks about the emerging trends in the India market, including the fast growing outbound segment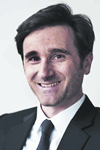 Since the last 33 years, International SOS has been helping global business travellers visiting different countries. Established in 1985 in Jakarta, it is headquartered in Singapore with 11,000 client organisations. "The original idea was to bring international standard of care in countries that were developing rapidly in South East Asia, and the level of care was not adequate for business travellers. This is how the company started, by mitigating the medical risks and security risks of those organisations when they were deploying their personnel abroad. We grew Asia centric for a decade and India was incorporated 20 years ago," says Joël Gosset, general manager India at International SOS Services (India). The company's focus has been supporting the US, European, Japanese and Australian clients in their ventures in India – bridging the gap of available care and sometimes, questions of security.
India scene
In recent years, with Indian groups going overseas, there has been a reverse stream, with the focus going outbound. "The percentage is 50:50, earlier it used to be 80-90 per cent inbound, now it has balanced out. We actually consider that outbound business will be a major part of our duty," mentions Gosset, adding that India has developed rapidly in the last 10 years. He points out that the level of care that one gets in Tier I cities in India is up to international mark, so there is no need for them anymore to complement that. "We still have a lot of value when it comes to Tier II and Tier III cities," he adds.
With the Indian business travellers frequenting everywhere on the planet, according to Gosset, there are two trends – Indian companies going to Africa where there is degradation of medical services and security, and the IT companies sending thousands of consultants to Europe and the US, which are supposedly low risk countries. But since the last five years, with the terror attacks in Europe and shooter incidents in the US, companies now have to monitor carefully the risks at these destinations.  "Large IT companies might have 10,000 – 20,000 business travellers in those countries. When they were operating in Nigeria and had 50 guys, it was easier to monitor, but when you have a few thousand it is difficult," remarks Gosset.
The company has 300 employees in India. In Mumbai there is an assistance centre that serves business travellers' requests. The command centre is in Mumbai. The business travel trend is growing very rapidly in India. Indian companies are focused on operating in a secured environment. "We see the trend of security being extremely high. The proximity of Indian MNCs and international groups, the benefits are catching up – Indian companies are catching up with standards of multinational companies," he says, adding that there are elearning modules for business travellers, and travel advisories.
Risk assessment
International SOS provides preventative solutions and helps companies to assess risk, and information on the medical and security risks at the destination. "We train the business travellers, we have tracking tools and aggregate all PNRs from travel agents that our clients use and give them back on a consolidated interface so that the company knows who is where/ who will be where/ who was where ? If there is a car ramming incident in London, with our solution the security head/ mobility head, can just connect online through his iPad and iPhone and in two clicks can understand who is in London. Two more clicks and he can send notifications to them – Are you safe ? Do you need help ?," informs Gosset.
There is also the feature to geo locate. Travel itineraries can theoretically tell where a traveller is if there is an incident, whereas geo location can pin point if he/ she is in the radius of the incident or outside somewhere. "Our services comprise about 80 per cent  preventative solution to 20 per cent urgent risk mitigation, where we have to organise urgently access to security/ care, logistics to get people to hospitals, this is where we come with boots on the ground to evacuate, give access to hospitals – cashless/ seamless/ bed to bed," affirms Gosset.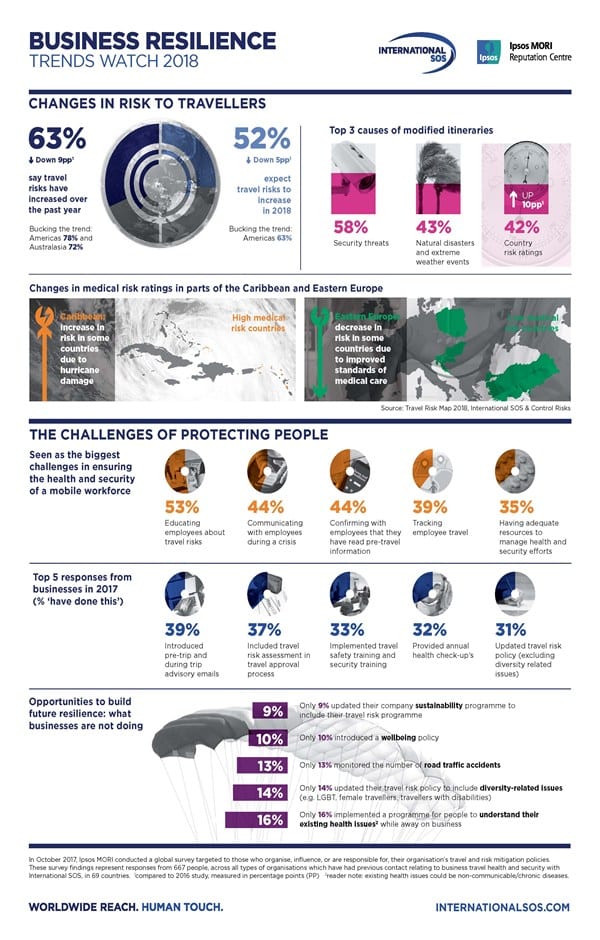 MICE is also a part of the business, in particular events support. Gosset states that there is a concentration of risks when those events happen. For instance, if there are 1000 people in a resort and food poisoning happens, 50 people have to be taken care of together. Real cases like these have happened (in South of France). "A lot of our clients engage us for these kind of events, depending on the activities they are conducting. This segment is not much developed for outbound, but for international groups inbound – for board meetings, offsites, sales conferences, etc," he says, adding that the exposure to risk is greater if they are going to remote campsites, than in a big city hotel.
The service focuses on the needs of corporations. "Our clients need us in countries including Nigeria, Sudan, Ghana, Sudan and Afghanistan, and others. When you send somebody abroad the company is responsible for the person 24X7. It is difficult for corporates to fulfill their Duty of Care, outside their home office/home country. This is where we come in," he adds.  The solution, a mix of high tech and high expertise – is the core of what the company is – medical and security expertise.  "Half of our workforce is medical and security professionals. We have 11,000 employees across the world. We have 5,500 doctors, surgeons, paramedics and security officers. We are able to give unified services across the board. We manage more than 90 languages, even local languages, which makes a huge difference to our clients," says Gosset.
Every year the company comes out with a business resilience study which also highlights myths against
reality.