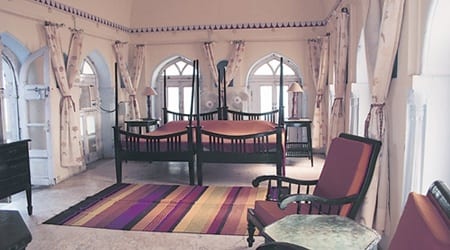 Homestays, a new wing of eco-tourism promoting the concept of shared economy and conservation of resources, is emerging as a source of livelihood and at the same time resulting in cross-cultural education By Kahini Chakraborty
In a developing country like India, initially, the concept of formal and structured stays were non-existent as people used to stay either in homes or verandahs of villages and towns that came along the way. Structured stays were only opted by a particular class of people with deep pockets. But now, overtime the concept of structured stays has become common and has been dominating the space for the past two-three decades. Ironically, today eco-tourism is being defined as conservation resorts or forest lodges that create stay facilities amidst natural surroundings and create various activities such as bird watching and nature walks in a package to attract tourists/ travellers. These places, depending on the level of services and facilities, offer warding away insects in stay areas without compromising on the natural feel, quality of food and location of course, charging various premiums. And today, traveller's are willing to spend on eco-tourism but only as a one-off experience.
But will eco-tourism in developing nations like India have a brighter future than locations in developed countries? Vasudha Sondhi, managing director, Outbound Travels opines, "Eco-tourism is about preserving the environment and natural heritage. In India, we have just scratched the 'tip of the iceberg' for domestic and inbound tourism. Our potential remains to grow this number exponentially. The question cannot be about 'will it have a bright future?' but is has to be 'what will our tourism future be if we do not quickly adopt and adapt ways to preserve our environment whilst still enjoying all that our great country has to offer?'. Most of the developed countries do have strong tourism policies in place. For example, farm tourism started in Europe and was then adopted by other countries almost 30-35 years ago. We started it in India roughly eight-10 years ago and yet have not reached any optimum level of awareness or promotions."
Further providing her suggestions on the subject matter, Sondhi states that at one level there can be encouragement of school children to utilise one Saturday or Sunday in a month to do something with nature, either in the maintenance of forests/ green cover, or setting of rodent traps/ observing insects (which are fast disappearing). At another level, let our tourism policies quickly look at how they can get some guidelines set for homestays and projects that are made keeping environment in mind. There may be guidelines, but they are still quite rigid. She adds,"For instance, if a residential property has been purchased through a personal home loan and after a few years the owner wishes to convert the residence to a homestay, the process is quite complicated. I am a big advocate of homestays. Although I have been associated with top hotel brands that I have launched and sold in India, I feel that there is a growing segment who want experiences that only a homestay can provide. The numbers will never shrink for large hotels, there will be enough people who will want to experience the glamour of a five-star hotel but homestays will be for the more discerning traveller and/ or the 'stressed and noised out' Indian traveller."
Prospective growth
"Tourism creates jobs, but it does not necessarily lead to development," feels Ashish Phookan, managing director, Jungle Travels India. He elaborates, "Eco-tourism creates jobs and provides a growing and sustainable industry relative to farming, hunting, or mining in countries with growing populations and shrinking wild lands. In terms of possibilities and growth, the North-East states of India hold potential along with Chhattisgarh, Orissa. Any destination yet to be impacted by mass tourism in India is a potential place where long term eco-tourism models can be initiated."
On the regions in India that could see a growth in eco-tourism, Yogendra Vasupal, CEO and founder, Stayzilla highlights that until sometime back places like Coorg, Kodaikanal, Bandhipur National Park, Kerala, Valley of Flowers Park, Uttarakhand, Andaman and Nicobar Islands, Gir in Gujarat, Rishikesh in Uttarakhand were popular eco-tourism places. But now as more places are opening up, the homes will become popular tourist spots (eco-tourist spots) e.g. Coorg, Kerala, North-East are waiting to be discovered as the next hotspots.
According to Sondhi, almost all hill stations in India have homestays springing up. "In some instances, Indians who have second or third homes at either a beach or hill resort are converting the same to a homestay. It allows them to maintain their homes. I have experienced homestays in Uttarakhand, Coorg, Kodai, Mussourie, Bengaluru and Pondicherry," she says.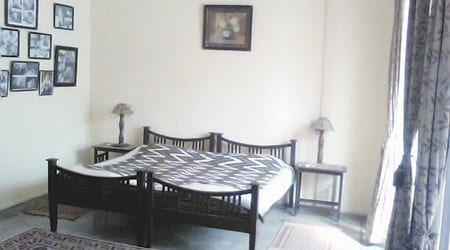 Spending more time
Phookan says, "When a tourist chooses to be a part of the up market niche tourism and avoid partaking in mass tourism, he or she will choose experiences of a more engaging nature. When preservation is in mind, he would surely choose a destination with eco–friendly experiences. For example, the Diphlu River Lodge in Kaziranga National Park, Assam. Although with an inventory of just 12 well appointed cottages built in 'close to nature' fashion, it attracts clients who seek more than just a couple of jeep and elephant rides inside the national park. It's a perfect example of how a tourist can immerse and engage with nature."
"Homestay places have few rooms, generally not more than 10-15," states Sondhi, further highlighting, "I find that homestays are quite reasonable in India. In my opinion they should be priced at least 20 per cent more as you have so many advantages-extremely personalised service, usually the chef will always check what you would like to eat and make it fresh and it could also be produced from the garden, sometimes having the whole place to yourself, quiet and no stress of being with people all the time. The unfortunate fact about some of our tourists is also that once they pay for a room, they feel they can do anything in the room and there have been instances of some rooms virtually having to be refurbished again. In order to be attractive to a particular segment the rates have to maintained at a level to be unattractive to some segments."