IITT 2015 held in Mumbai brought into focus several key industry requirements ranging from technological significance in today's business to bringing innovations in domestic and outbound tourism By Rituparna Chatterjee and Akshay Kumar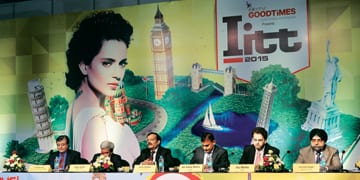 The second edition of India International Travel & Tourism (IITT) 2015 trade exhibition and conference, reinforced its position as one of the most promising travel expositions in India, serving inbound, outbound and domestic markets. The show held from January 15-17, 2015 at Bombay Exhibition Centre in Mumbai was inaugurated by Girish Shankar, IAS, additional secretary, ministry of tourism, Government of India along with other delegates namely H E Erdal Sabri Ergen, consul general of the republic of Turkey, Christopher Rodrigues CBE, chairman, Visit Britain and Kangana Ranaut, Indian film actor. Also present at the inauguration ceremony were leading industry professionals including Guldeep Singh Sahni, president, Outbound Tour Operators Association of India (OTOAI); SanJeet, secretary, PATA India Chapter; Sarabjit Singh, vice chairman, Federation of Associations in Indian Tourism & Hospitality (FAITH) and senior vice president, Indian Association of Tour Operators (IATO); Biji Eipen, national president, IATA Agents Association of India (IAAI); Harmandeep Singh Anand, hon secretary general, Travel Agents Association of India (TAAI); and Abhijit Arun Khadilkar, national joint secretary, Enterprising Travel Agents Association (ETAA). IITT 2015 witnessed more than 300 international and domestic buyers from across 40 countries and 30 Indian cities. The event focused on hosting buyers from Tier II and III cities of India.
Engaging discourses
Apart from providing a networking platform, IITT 2015 also organised a series of panel discussions across the first two days of the exhibition to bring into focus key industry issues being addressed by distinguished stakeholders from the travel industry in India. The discussions were followed by interactive Q&A sessions between the panel and the B2B audience. The panel discussion on the first day titled – 'Innovation in Domestic Tourism & Visa on Arrival Contributing to India's Economic Growth' was moderated by SM Shervani, MD, Shervani Group and the panelists were Sarabjit Singh, senior VP, IATO and VC, FAITH; Jay Bhatia, chairman- tourism council, TAAI; Rajan Sehgal, chairperson- northern region, TAAI; Har Shay Meena, IAS, MD, TTDC; Girish Shankar, additional secretary, ministry of tourism, Government of India. Shankar highlighted the importance of ETA and the future potential of the Phase II. The visa on arrival scheme was regarded by Bhatia as the most innovative move by the government. Rajan threw some light on golf tourism which has been very well received by international operators and he stated that India has some of the best courses down south and in Gujarat.
An undeniable disruptive force in the global travel space at the moment is mobile. With the growth of mobile, travel brands are aligning their entire strategy to keep up with the fast paced and tech savvy consumer. Echoing the same thought was a panel discussion held on the topic – 'Travel Technology, Mobile Applications & Robust Websites Providing Real Time Solutions to Global Tourists'. Moderated by Parikshit Sawhney, managing director, Fore Representations & Travels, the panelists for this discussion included Amit Madhan, COO – IT and E services, Thomas Cook (India); Avijit Arya, founder and CEO, Internet Moguls; Ankush Nijhawan, co-founder and CEO, Travel Boutique Online; Gaurav Chiripal, CEO, Quadlabs; and B Niteen, DGM – corporate sales, Clay Telecom. Starting the discussion Arya highlighted the need for adopting mobile based-technology and investing in training, while Chiripal pointed out that 85 per cent of the travel content in India is still not digitised but with technology costs expected to go down in the next few years, an increasing number of travel agents, operators and aggregators will be able to adopt it. The discussion also brought into focus the exponential growth of the e-commerce sector, the importance of social media marketing to drive traffic towards websites and the need to specialise in particular areas like culinary tours, airport pickup to get an edge above competitors.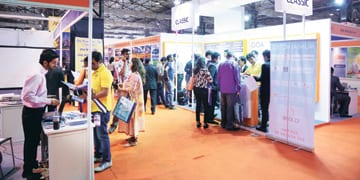 The third panel discussion on the topic – 'How Can Outbound Tourism Complement Inbound Tourism in Contributing to Increment in Inbound Numbers?' was moderated by Sahni and witnessed panel participation from Karan Anand, head- relationships, Cox & Kings; Suneela Patil, founder and director, Veena World; SanJeet, and Susanne Pereira, senior VP, trade relationships and communications, Thomas Cook (India).
The discussion brought into focus the growing size of outbound tourism in India, the need to target high-end travellers to grow this segment further and finally adopt a 360 degree marketing approach. "To tap India's potential even further, foreign tourism boards are aggressively promoting their destinations and pushing the capacities," highlighted Anand.