Amritsar as a destination has evolved over a period of time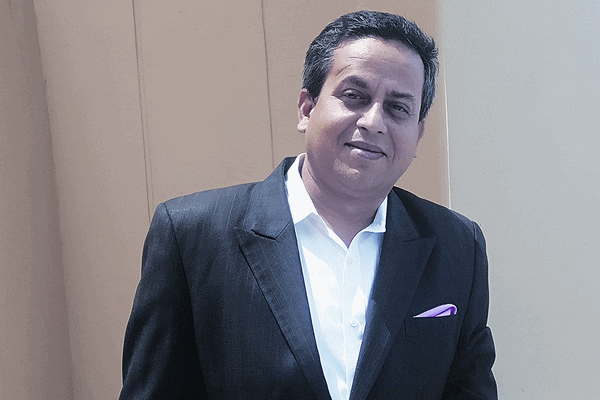 Suman Dutta Sharma, GM, Hyatt Regency Amritsar, speaks about the growing significance of Amritsar and how his property is well placed to meet the future demands
As a seasoned hotelier how would you describe the region of Amritsar and around as an investment hub for hospitality?
I feel going forward Amritsar will mature as a market and see the influx of international brands across segments vying for their share. The value proposition offered by Amritsar as a destination has evolved over a period of time and will keep growing. The city is yet to bloom to its potential with several projects being undertaken by the government, non-government associations, public-private partnership to add value to the offerings and increased key offerings. New trade routes and dimensions once in place will transform the city as an international business hub. The potential as a fourth arm to the Golden Triangle also leads to added traffic in the city which is bound to happen within no matter of time and thus create additional feeder points to the city.
What is the differentiator as compared to other cities in the North Western belt?
Being the highest altar of Sikhism, Amritsar is a must visit destination which is also revered by all Indians, coupled with the Wagah Border.
From Hyatt to Hyatt Regency why the decision in upscaling this particular product?
Leading the evolution of the city's hospitality landscape, Hyatt Amritsar, the region's preferred hospitality destination went along a natural progression gradually metamorphosing into Hyatt Regency Amritsar with the completion of its renovation and refurbishment, reaffirming the hotel's commitment towards offering the best of hospitality services in the region with the highest recall value of "Hyatt Regency" brand.
What are the primary changes both in infrastructure and soft skills like HR did you bring about since you took over?
Leading the transition journey of Hyatt Amritsar to Hyatt Regency, Amritsar. The hotel features 248 luxurious, contemporary guest rooms including 10 suites and 52 Club Rooms which was renovated. 199 seats new build North Indian Bistro offering fabled street food from the highways and lanes and authentic signature experience of Punjab, a new build bar Scotch Haus and a new build Cake Shop offering finest tarts called Tarteria.
Meetings and Events spaces spread over 14000 square feet with dedicated indoor and outdoor arenas. The refurbishment of the ballroom Istana and new build White Box which is a free flowing versatile space with indoor and outdoor options.
The hotel also saw a major changeover of the lobby and arrival experience apart from the pool deck areas.
The soft changes led to handpicked quality manpower from premier catering institutes of India and train them at par in standard operating procedures to bring forth the best talents available and convert them in a cohesive and vibrant team offering best of service experience.
What is the current ARR and RevPAR individually and as compared to other property vis-a-vis other properties in the space?
The RevPAR and ARR are dynamic to the market demand and we are happy to be amongst the topmost hotels in the city.
What are the business challenges you face that is unique to this region?
Though the challenges are quite unique and seasonal in nature much has been done in a concerted manner to overcome the problems and keep growing. The extreme summers poses a serious challenge to the inward travel with limited footfalls during the lean months and it is being proposed to look at Scandinavia and other Icelandic countries who look for the sun and summers and conduct roadshows in association with the Government of Punjab to create awareness and promote the region, apart from creating MICE and eco tourism opportunities in agricultural heartland.
What's your primary goal and strategy to increase business?
There are many facets to the game plan to ensure we keep the flag flying high- interpret market trends, identify the needs, validate the need through different levels of participative management, resonate the themes across the board, internalisation, ideate for succession, prepare a comprehensive action plan, implement and measure the success.
Increased eyeballs are proportionate to increased opportunities and growth. I am looking at creating a service experience with topmost recall value as a long term strategy with long term sustainability.
Superior Guest Experience > Service Excellence > Topmost Recall Value > Customer Retention > Loyalty > Life Cycle Relation > Increased Footfalls > Profitability.
What's your view on India's hospitality industry in  general?
Indian hospitality is poised for a major leap in days the come. A close study pan India helps us understand potential investment zones which includes;
SMART cities
Udaan Circuit- newly built airports
Religious circuits
Cities without branded hotel presence, especially in the North East and smaller cities which is opening up as hubs offering friendly investment options and low cost opportunities for better returns.
It is felt that the industry is expected to do well with the budget segment taking a major leap, increase in domestic travel as more and more Indians que up for holidays and gap of supply in key emerging markets and cities.
Any message you wish to share with the industry through your expertise and experiences?
Positive tourism – A destination's image is based on the ideas and impressions that people have of that place which brings back individuals again and again.
The greatest value creation strategies are those offering innovative differentiation, unforgettable clean and hygienic experiences sustainable for the longest time with the highest recall value while making the destination happening and most attractive without making it complicated.