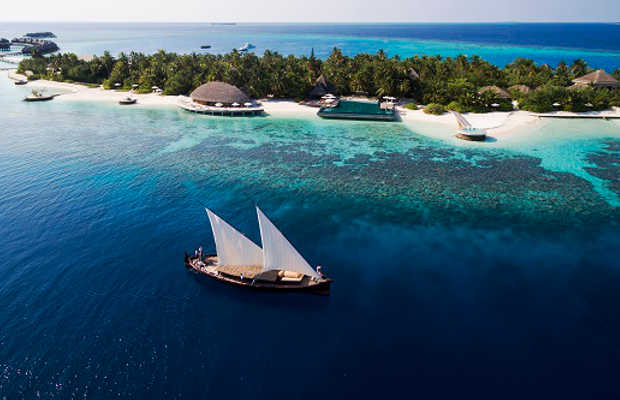 PER AQUUM will be starting in 2016 with the launch of PULSE. In February, free spirit and GRAMMY award-winner, Joss Stone, will land in the Maldives for an exclusive one-night performance at PER AQUUM Huvafen Fushi for her Total World Tour. In each country, Joss is aiming to collaborate with local home-grown musicians, playing indigenous music as well as her own songs including hits from her new album 'Water For Your Soul'. This experience will be a first for the Maldives as PER AQUUM Huvafen Fushi brings a 'World Tour' event to its shores.
In April, PER AQUUM Huvafen Fushi and PER AQUUM Niyama will join forces to host Chef Akira Back and his brand of Japanese cuisine with a Korean twist. Known for his appearances on Food Network's 'Iron Chef America' battling Chef Bobby Flay, Chef Akira can also be seen on NBC's 'The Today Show', Food Network's 'Best Thing I Ever Ate', The Cooking Channel's 'United States of America' as well as KBS' 'Success Mentor' which airs in Korea. Once a professional snowboarder, Chef Akira has worked under acclaimed maestros, Nobu Matsuhisa and Masaharu Morimoto, and is the success story behind the famed Kumi Japanese Restaurant + Bar and Yellowtail Japanese Restaurant & Lounge, both in Las Vegas.
Also conjuring up culinary creations at PER AQUUM Niyama is Chin Chin Labs. Straight out of Camden Market in the UK, Chin Chin Labs has achieved a cult status amongst chefs and ice cream aficionados across the world. Chin Chin Labs has been creating artisanal ice creams to order, frozen with liquid nitrogen and billowing with clouds of 'ice' since 2010. Having pioneered liquid nitrogen ice-cream as a retail concept, Chin Chin Labs is known for nods to haute cuisine with flavours such as Guinness caramel with smoked salt, pink guava and pepper crack and blueberry marshmallow and apricot rose.
Injecting a vintage elegance to PER AQUUM's 'Dream Island' in mid-2016 will be Indian artisans of leather, Nappa Dori. Guests at PER AQUUM Huvafen Fushi will have the chance to take part in bespoke workshops, learning the art of leather making from the masters of their craft.
Nick Downing, vice president, PER AQUUM Hotels & Resorts, has appointed a new Creative director, Angeline Leo. Angeline has spent the last ten years curating a number of exclusive events, including PULSE's previous incarnation as the brand's iconic 'Dream Calendar', which was shortlisted for several awards including Most Original Campaign and Greatest Guest Experience at LE Miami.