Etihad Airways trials VR technology for future airport lounge experience
Etihad Airways has started trialing SkyLights Aero Virtual Reality (VR) entertainment technology at its flagship First Class Lounge and Spa and Business Class Premium Lounge, at Abu Dhabi International Airport's Terminal 3. The aim of the month-long trial is to gather customer feedback to determine the airline's future lounge entertainment offering at Abu Dhabi's state-of-the-art Midfield Terminal.
SkyLights, a provider of entertainment solutions, works closely with leading airline industry partners to leverage the latest cinematic VR technology to transform their inflight and ground experience. The company has offices in San Francisco, Paris and Toulouse.
Linda Celestino, Etihad Airways, vice president Guest Experience and Delivery, said, "As with the Etihad inflight experience, we are constantly investigating ways to enhance our service and hospitality offering on the ground through innovative technology and customisation. By conducting trials such as this, we already understand that modern travellers expect more information and seek increasingly connected and immersive experiences which engage and entertain them on every level. Gone are the days when a premium lounge experience just meant comfortable design, luxurious amenities and fine dining. The development of this type of technology could also allow us to provide more personalisation and end-to-end entertainment solutions across all customer demographics, reinforcing our strategy of providing greater choice at every stage of the customer journey."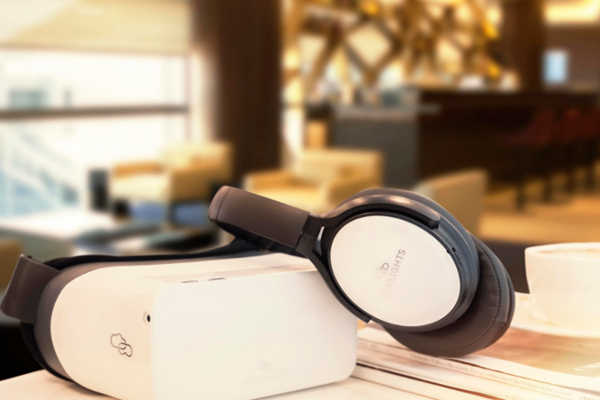 The SkyLights ALLOSKY VR headsets deliver HD resolution, cinematic experience in 2D and 3D, featuring technology which is easy use and noise cancelling headphones. Each set has a battery life of over six hours which allows for browsing from a catalogue of recent blockbuster movies, selected 360° short films, TV series, documentaries and children's programming. Throughout the trial, Etihad staff will assist interested guests at dedicated areas within both lounges. Each session will end with a short manual questionnaire.