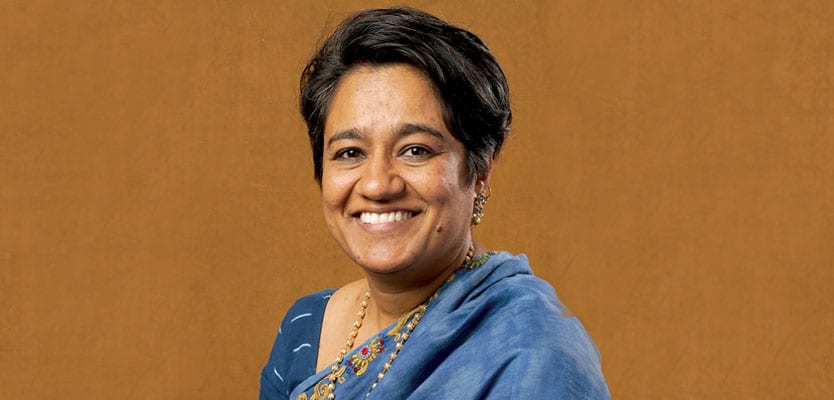 'The proposed Crafts School will have fully equipped working studios for all the 28 crafts of Kutch'
Shrujan (meaning Creativity in Sanskrit) is a not-for-profit organisation working with craftswomen in Kutch to revitalise the ancient craft of hand embroidery. LLDC- Living and Learning Design Centre is a pioneering new effort of Shrujan to revitalise and promote this glorious craft heritage of Kutch. Ami Shroff, director and spokesperson of Shrujan Trust elucidates about this unique initiative and the proposed Crafts School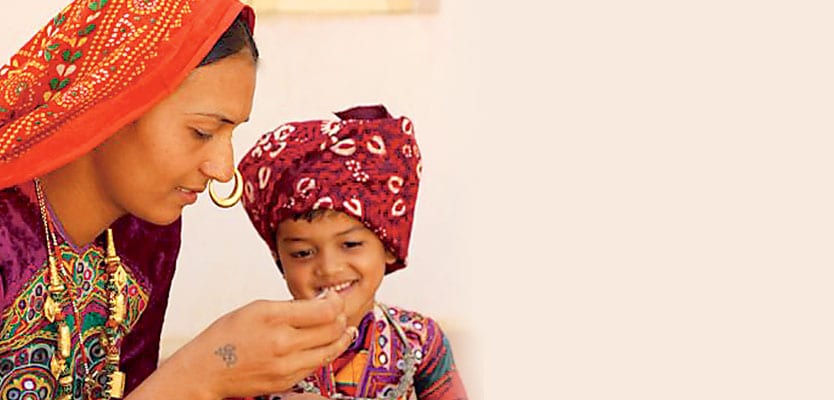 What was Shrujan's aim in setting up the LLDC?
While Shrujan is aimed at providing a platform for artisans to earn a livelihood, LLDC has a larger agenda, that of 'Preserving and reviving the Craft culture and tradition' of the Kutch region. It is first of its kind, kaarigar dedicated multi-dimensional craft education and resource centre. We realised while working with different generations of artisans and craftspeople that there is strong need for a place that can preserve these craft and embroidery gems for future generations to see and learn from. That is where the idea behind the LLDC began.
The centre was launched in January 2016 and it aims to train, educate and support kaarigars to practice their traditional crafts for contemporary markets so that they can once again earn a dignified and prosperous livelihood through their skills. The LLDC serves three groups – practising kaarigars, aspiring kaarigars and rural youth – irrespective of their skill and education level. It aims to provide intensive, need-based training to practising kaarigars so as to strengthen their craft practice and make their craft products relevant and marketable.
The LLDC campus lies amidst 9 acres of fruit orchards near Ajrakpur village, 16 kms from Bhuj, Kutch. Apart from the kaarigars and villagers, LLDC is dedicated to other audiences as well. In fact, it houses one of the largest Crafts Museums in India. The museum and the learning centre help inspire and encourage urban designers to explore the potential of the crafts, provide a one-stop destination for craft lovers and educate urban visitors about their role in preserving and promoting the crafts.
How do the artisans (kaarigars) benefit? Is there a cooperative platform where they can earn a living? How many families does it support?
At LLDC, artisans find space to innovate and experiment with their craft form and gain knowledge from experienced contemporary designers helping them to incorporate a modern sensibility into their ancient craft forms. LLDC not only provides a perfect platform for collaborative experiences but also global exposure that can earn these craftspeople a livelihood and recognition. With LLDC we provide a platform not only for the embroidery work emerging from this region but also the other rich craft forms such as pottery, lacquer work among others. Additionally, the museum helps these communities gain a sense of pride in their art form and helps to preserve centuries old craft forms that are no longer in practice but can now be revived with the research and data we have gathered. Our training centre acts as perfect learning ground for the future generations to adopt these ancient craft forms and add their own sense of aesthetic to the work they do, while receiving the right guidance from varied experts who are associated with LLDC.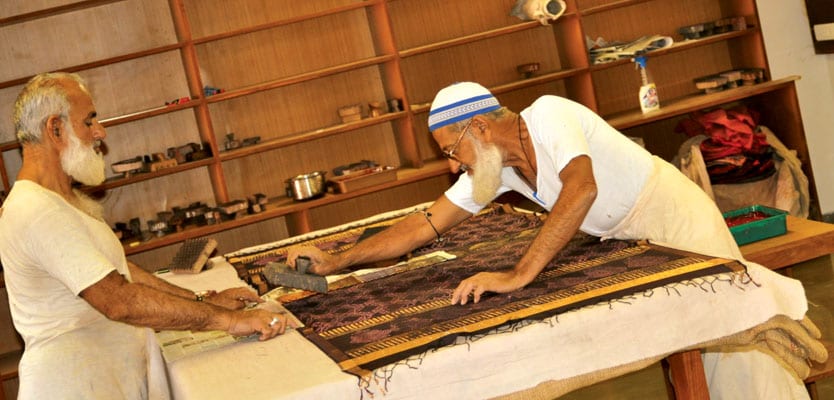 Which are the 50 rare embroidery arts LLDC is trying to preserve?
The embroidery traditions of Kutch are rich and varied. Working with craftswomen over the last five decades, Shrujan has been able to identify 50 distinct embroidery styles. Each also has a deep cultural history attached to it which Chandaben Shroff, the founder of Shrujan, set out to discover and document painstakingly. These embroidery styles are practised by 12 different communities of Kutch such as Ahirs, Meghwaad Maru, Jat Garasiya, Mutva and Mochi to just name a few. Many of these communities practice more than one embroidery style and in fact even different subgroups within a community may have different styles.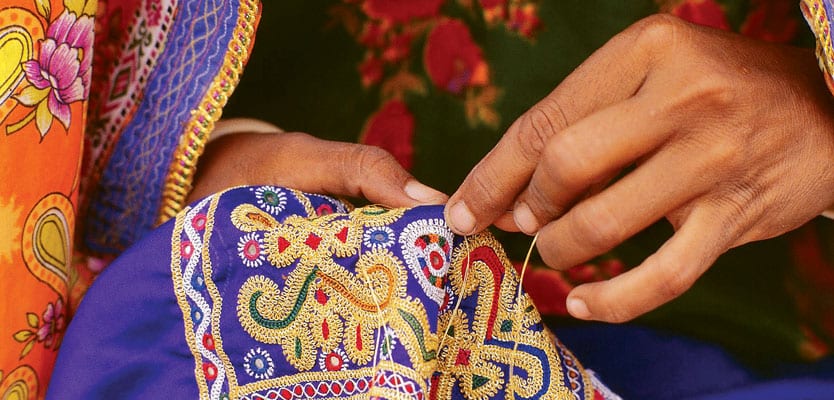 What are the facilities available at the centre? Any new ones being planned?
The LLDC campus houses a first of its kind Crafts Museum, library and crafts studios where artisans can come and practice their craft form and also explore collaboration opportunities with designers who come here to observe their work. While the exhibits in the museum display specially commissioned pieces exhibiting the highest levels of creative and technical excellence, the crafts studio is for the craftspeople to practise their craft and share innovative ideas in. The 126-seater auditorium is ideal for workshops and screenings. And for those inspired to try their hand at these crafts we have a hands-on gallery.
While LLDC continues to grow, our ultimate goal is to open a Crafts School. We will continue to encourage practising kaarigars to use the LLDC campus as a learning ground and also invite aspiring kaarigars and rural youth to receive training for an economically viable and creatively satisfying career in the crafts.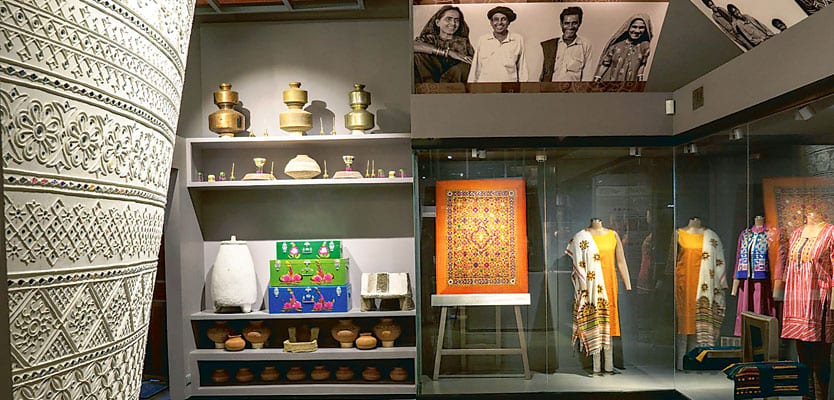 The Crafts School will conduct an Integrated Craft Course. This full-time course will run over a consecutive period of six months. The Crafts School will have fully equipped working studios for all the 28 crafts of Kutch. This will make LLDC the single largest living and working craft environment in Kutch and perhaps in India as well.
Are you working with Gujarat Tourism to promote the arts and crafts of the Kutch region?
While Shrujan has become a well-oiled machine today, having been in the foray for over 49 years, LLDC is our new baby. As such it needs to be nurtured and grown with the right help and care. Our goal is to raise funds and work in a collaborative manner with any organisation that shares our vision and can enable us to reach our full potential.
How can LLDC be a part of the Rann of Kutch festival?
Our focus at LLDC remains to train, educate and support crafts persons to practice their traditional crafts for contemporary markets so that they can earn a dignified and prosperous livelihood and also preserve the heritage craft forms that are from this region. LLDC is an institution for people to come and visit and absorb the nuances of the craft and culture of Kutch, and as such the visitors to the Rann Festival will only benefit by visiting LLDC to get a clearer picture of the region and its traditions.