New roles for the industry's movers and shakers
Cleartrip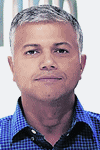 Cleartrip recently has announced the appointment of Manoj Sharma, a leading technology, and product engineer, as its chief technology officer. Sharma holds a Bachelor of Engineering (Electrical) degree from MITS Gwalior. With over 20 years of rich experience in Product Engineering, he has had an illustrious career working in the e-commerce sector with noteworthy companies such as MySpace, Zynga, Lenskart.com, and was most recently the CTO at Quikr, where he was responsible for the technological backbone that connected and drove the company. Sharma's appointment is aimed at developing new efficiency and synergy, with a focus on creating ultra-efficient, reliable, and relevant metrics-focused solutions to enhance Cleartrip's customer experience.
Etihad Aviation Group (EAG)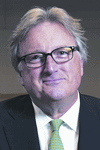 Etihad Aviation Group (EAG) today confirmed the appointment of Mark Powers as its new group chief financial officer. In his new role, Powers will be responsible for the finance function across the Abu Dhabi-based group's five divisions, which comprise UAE national airline Etihad Airways, Etihad Airways Engineering, Etihad Airport Services, Hala Group and Airline Equity Partners. Powers joins Etihad Aviation Group from Tulane University's A B Freeman School of Business, where he was professor of finance. He brings with him significant industry experience, having held senior leadership roles at major airlines including JetBlue, where he most recently held the position of chief financial officer.
Virgin Atlantic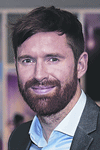 Virgin Atlantic has recently announced the appointment of David Hodges as the new country manager for its India operations. In his new role, Hodges will drive Virgin's business at a strategic and commercial level for all sales within India. An accomplished industry leader with over a decade of business development and external affairs experience, he has an established track record of leadership and business expansion at large, complex, multi-national organisations including varied roles at London Chamber of Commerce and Industry and Brevia Consulting where he worked with multinational companies such as EDF Energy and T-Mobile.
Boeing Defense, Space & Security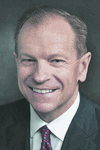 Boeing has recently appointed Jeff Shockey as vice president of Global Sales and Marketing for its Defense, Space & Security unit. Shockey, who joined Boeing in 2016 as vice president of Federal Affairs and International Policy, succeeds Tom Bell, who took a position at another company. Prior to joining Boeing, Shockey was the staff director for the House Permanent Select Committee on Intelligence, managing partner at government relations firm Shockey Scofield Solutions (S3 Group), and minority staff director for the Appropriations Committee of the House of Representatives He holds graduate and undergraduate degrees from California State University at San Bernardino.
London Heathrow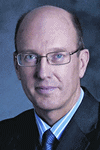 Heathrow Airport has confirmed that Chris Garton will be joining the company as chief operating officer in the spring. Until early last year, Garton was in the equivalent role at Dubai Airport, where he played a key role in growing the annual number of passengers served from 30 million to over 86 million, over a nine-year period and embedding a strong service culture across the airport. During his career, he has held a number of roles in engineering and change management at Gatwick Airport, Ineos and ICI. He is currently director of Asset Management with Associated British Ports and has a first-class degree in Engineering from London's Imperial College. Garton's imminent arrival at Heathrow follows the appointment of Derek Provan, who has been interim COO since September, as CEO of AGS Airports.
Mövenpick Hotels & Resorts
Mövenpick Hotels & Resorts has made the following two general manager appointments. Brice Borin, has been appointed general manager of Mövenpick's first property in Maldives. Scheduled to open in 2018 on a private island in the stunning Noonu Atoll, Mövenpick Resort & Spa Kuredhivaru Maldives will feature 105 luxury villas, all with their own private swimming pool, including over-water accommodation. Borin has almost 30 years of experience in the hospitality industry, more than 20 of which have been spent in the Asia Pacific region. Most recently, he was GM of the Soori Bali, a member of the Leading Hotels of the World, and he will now return to the country where he previously spent two years as GM of The Regent Maldives and opened three properties for Anantara.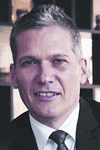 In Sri Lanka, George Koumendakos has been appointed general manager of the Mövenpick Hotel Colombo. A Dutch national fluent in three languages, Koumendakos is a highly-respected hotel professional with almost 30 years' experience in 11 countries, including more than a decade with InterContinental Hotels Group. His impressive career has included spells as general manager of several prestigious hotels in Asia, including Banyan Tree Bangkok and InterContinental Hanoi Landmark 72. He moves to Mövenpick in Sri Lanka from the UAE, where he was area general manager of three IHG hotels in Dubai.
Marriott Executive Apartments Sukhumvit Park Bangkok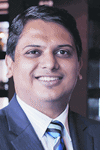 Vazid Shaikh has been appointed as director of operations by Marriott Executive Apartments Sukhumvit Park Bangkok. Shaikh has over 15 years of hospitality industry experience from leading international hotels in Thailand, Malaysia and India with a focus on F&B operations and training. He began his career with Marriott in 2005 at the JW Marriott Mumbai before moving on to the JW Marriott Pune and Bangkok Marriott Hotel Sukhumvit. Prior to joining Marriott Executive Apartments Sukhumvit Park Bangkok, Shaikh held the position of Food and Beverage operations manager at Ritz-Carlton Hotel, Kuala Lumpur.