New roles for the industry's movers and shakers
Swiss International Airlines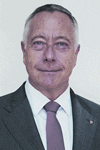 André Blattmann, former chief of the Swiss Armed Forces, has been appointed to the board of directors of Swiss International Air Lines (SWISS). Current board member Jacques Aigrain will also be relinquishing his mandate in mid-2018. He succeeds Montie Brewer, who will step down from the board at the end of 2017. Further, current board member Aigrain will also be relinquishing his mandate in mid-2018.
---
TripAdvisor
TripAdvisor has announced the appointment of Sally Davey in the role of global director, industry relations. Davey will lead TripAdvisor Industry Relations in support of the tourism industry, and serve as TripAdvisor's liaison and ambassador for hospitality trade associations and government tourism organisations. Her chief focus will be building awareness and providing education about the benefits, resources, policies, products, tools and services of the TripAdvisor platform. Davey joined TripAdvisor in 2014 when the company she founded, Tripbod.com, was acquired by TripAdvisor Media Group, and has since served as product director.
---
Regent Seven Seas Cruises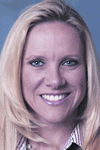 Regent Seven Seas Cruises recently announced the appointment of Megan Hernandez as senior vice president and chief marketing officer for the cruise line. Hernandez will lead the brand's global marketing strategy and drive worldwide preference among both travellers and travel agent partners. Hernandez was most recently the vice president of guest experience marketing for Norwegian Cruise Line, where she led loyalty, product, consumer, and travel partner marketing, and market research.
---
South African Tourism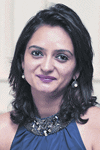 South African tourism has recently announced Alpa Jani's appointment to the key trade relations and marketing role for the MEISEA region. Jani has served as trade relations manager at South African Tourism's Mumbai office for seven years. During this time, she has worked with travel agents to position South Africa as a standalone destination in the early years and then moved on to increasing length of stay, which now stands at 11-14 days. Her projects at South African Tourism include the Learn South Africa programme in India, which in its second edition, travelled to 17 cities, educating travel agents on the intricacies of selling destination South Africa.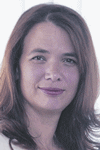 Hanneli Slabber has also been appointed to the new position which is intended to bring better synergies to South African Tourism's operations in the region. Slabber has held the reins at South African Tourism's India office for the past seven years and will continue to guide and influence its operations going ahead. She has developed effective and long-lasting ties with media houses, travel trade, airlines and other authority figures in the travel industry.
---
American Express Global Business Travel
American Express Global Business Travel (GBT) has announced the appointment of Ashish Kishore as the new managing director for GBT India. In his new role, Kishore will have overall management responsibility for GBT's business in India. He will be part of the Asia Pacific leadership team, reporting to Elyes Mrad, managing director, international. Kishore joins GBT from air services provider, dnata, where he was country head for India. In this role, he oversaw the entire business strategy, had responsibility for 400 employees and grew the business to its successful position today.
---
Booking.com
Booking.com recently announced the appointment of Ritu Mehrotra as area manager, as part of its endeavour to strengthen the company's leadership team in India. Mehrotra will be responsible for steering Booking.com's India operations, initially in the North and leading the next phase of growth focused on building strong partnerships throughout the country. Based out of Booking.com's Gurugram office, Mehrotra will work closely with Vikas Bhola, head of the Indian sub-continent on business expansion. Prior to this, she held the position of vice president, global growth at Zomato where she was responsible for starting enterprise teams for strengthening global partnerships, launch of the table reservation platform and improving the top line growth for the company.
---
Carlson Rezidor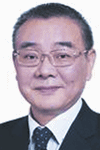 Carlson Rezidor has appointed Gary Ye as vice president of operations, China. Based at the company's Shanghai office, Gary will be responsible for spearheading the company's hotel portfolio in China. Among his varied responsibilities are driving operational excellence to raise guest satisfaction levels and brand compliance, developing and implementing key strategies and services to elevate owner, employees and guest engagement and leading commercial resources to drive revenue and profitability. His previous roles include area manager for the Shanghai cluster of Holiday Inn and Holiday Inn Express hotels, where he championed group hotel activities, developed future general managers and built business relationships with partners.
---
Diethelm Travel Group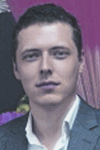 Diethelm Travel Group has appointed Victor Mogilev as group director of sales and Janejira Vewatanawarangkun as general manager, Diethelm Travel Thailand. Both are based at the Diethelm Travel head office in Bangkok. As the previous general manager of Diethelm Travel Thailand, Mogilev has wide-ranging experience within the industry and Diethelm Travel, having been with the company in various roles since 2012.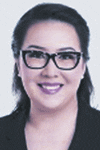 Janejira Vewatanawarangkun, joins the Diethelm Travel Thailand team from All Asia Exclusive (AAE) where she was the general manager.