New roles for the industry's movers and shakers
Destination Asia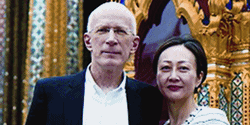 Destination Asia has appointed James Reed as executive chairman and Monique Arnoux as CEO. Reed, formerly CEO and one of the founders of the Destination Asia Group in 1996, was instrumental in expanding the company, initially with a footprint in just two countries and 18 staff in 1996 to its current 11 country pan-Asia network with over 600 skilled staff and 29 operating offices.
From 1991 to 1996, Reed was the group managing director of Tour East, based in Bangkok, and prior to that (1988 – 1991) he was the director of sales and marketing at the Island Shangri-La Hotel in Hong Kong.  Arnoux has held a variety of senior management roles in the travel industry.
---
Cathay Pacific Group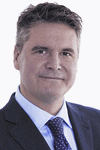 Cathay Pacific Group has appointed Mark Sutch as the new regional general manager for South Asia, Middle East and Africa (SAMEA). Sutch, a permanent resident of Hong Kong and also a citizen of United Kingdom and the Republic of Ireland, has been a dedicated employee with Cathay Pacific Airways for the past two decades. Previously the general manager of cargo sales and marketing for Cathay Pacific, Sutch was responsible for commercial aspects of Cathay Pacific's global cargo business. Previous roles held with Cathay Pacific include the positions of country manager in France, Philippines and Sri Lanka as well an operational role within the flight operations department.
---
Carlson Wagonlit Travel

Global travel management company Carlson Wagonlit Travel (CWT) has announced Bindu Bhatia as the managing director – Asia Pacific. Bhatia has been with the company for more than 20 years in a number of key roles, most recently serving as senior vice president – global programme management, wherein she has looked after CWT's biggest global clients. She has extensive leadership experience in strategic client management, operations, people management, and business development. Reporting to Kelly Kuhn, chief customer officer, Bhatia will soon will be relocating to CWT's Asia Pacific headquarters in Singapore, where she will have responsibility for approximately 3,000 people across nine countries.
---
Etihad Aviation Group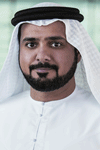 Etihad Aviation Group (EAG) has announced the appointment of Mana Mohamed Saeed Al Mulla as chief group support services officer, responsible for a range of support functions, including IT services, procurement and supply management, and property and facilities management. He will report directly to the group chief executive officer. Al Mulla joins Etihad Aviation Group from Khalifa Industrial Zone (KIZAD) where he served as chief executive officer from 2015. Prior to that, he was vice president – corporate support of Abu Dhabi Ports, and managing director of Dubai Refreshments Company PJSC.
---
Air Canada
Rob Fyfe, former CEO of Air New Zealand has recently joined Air Canada's board. Fyfe is credited with driving an historic turnaround in Air New Zealand's strategy and culture and maintaining profitability during economic downturns. He also served as chair of the Star Alliance chief executive board and as a member of the board of governors of the International Air Transport Association (IATA).
---
Boeing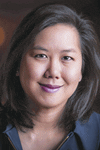 Boeing has appointed Maurita Sutedja as vice president of investor relations. Sutedja, who will succeed Troy Lahr, who has been appointed chief financial officer of Boeing's autonomous systems business, will oversee Boeing's interactions with the investor community. Since joining Boeing in 2010, Sutedja has held leadership roles in the company's treasury, financing and enterprise services groups, including chief financial officer of Boeing Capital Corporation and vice president of Enterprise Finance Services.
---
FHRAI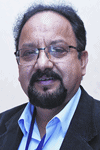 The Federation of Hotel and Restaurant Associations of India (FHRAI) at its 61st annual general meeting, has appointed Garish Oberoi as president for 2017-18. A well-known personality in Uttar Pradesh's business community and social circle, Oberoi has been in the hospitality business for the past two decades and is the partner of Hotel Uberai Anand, Uberoi Anand and Associates and Amber Restaurant, Bareilly. He is the honorary treasurer of Hotel & Restaurant Association of Northern India and has held various positions in FHRAI and HRANI as president, vice president and honorary secretary. In the past, he has held the position of director of Chandigarh Industrial and Tourism Corporation (CITCO). Oberoi is also the executive member of Rohilkhand Productivity Council and of central UP Chamber of Commerce and Industry.
---
Le Méridien, Goa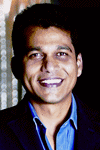 Norton Pereira has been appointed as the general manager of Le Méridien Goa, Calangute. Prior to joining Le Méridien Goa, Calangute he was the general manager at Le Méridien, Mahabaleshwar. In his new role, Pereira will be responsible for overall hotel performance, managing operating efficiencies, business growth and driving overall guest satisfaction. He has also worked with various properties like Taj Hotels Resorts and Palaces, Park Hyatt Goa Resort and Spa, Westin Mumbai and Sheraton.