New roles for the industry's movers and shakers
Travel Food Services (TFS)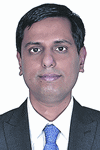 India's Travel Retail Company recently announced the appointment of Vivek Patankar as its chief financial officer (CFO). With a strong background of working across a wide portfolio of brands, Patankar's previous stint was as senior vice president of Snapdeal since April 2015. Prior to this, he had an extensive stint at Unilever serving various verticals and his last role there was as senior finance manager heading financial planning globally for a 50 billion euro enterprise.
---
Railway Board, Air India
Ashwani Lohani has been moved to the Railway Board as its chairman from Air India, while giving interim charge of the national carrier to senior IAS officer Rajiv Bansal. Lohani replaces A K Mital on the Railway Board. While Lohani has been associated with railways in the past, his successor at Air India Bansal also spent nearly two years at the civil aviation ministry between 2006 and 2008. Bansal has been appointed as the chairman and managing director of Air India for three months. Presently, he is additional secretary and financial advisor at the petroleum ministry. Bansal is taking over as Air India CMD at a time when the government is working on the modalities for the disinvestment of the loss-making national carrier.
---
World Travel & Tourism Council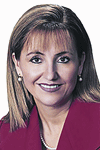 The World Travel & Tourism Council (WTTC) has appointed Gloria Guevara Manzo as president and chief executive officer (CEO). Guevara served as secretary of tourism for Mexico and CEO of the Mexican Tourism Board from 2010 to 2012, minister in the cabinet of president Calderón. Prior to that she worked for Sabre where most recently she was CEO of Sabre Mexico, reporting to the board of directors of a joint venture between Aeroméxico, Mexicana and Sabre Holdings. She was most recently special advisor on government affairs for the centre on health and the Global Environment at the School of Public Health, Harvard.
---
India Tourism Development Corporation (ITDC)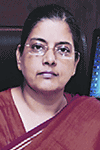 Ravneet Kaur, IAS Punjab Cadre, additional secretary is the new chairperson and managing director (CMD) of ITDC. She became the first woman to be appointed as a full time CMD at ITDC. Ravneet Kaur, an IAS officer of 1988 batch, Punjab cadre, was joint secretary in Department of Industrial Policy and Promotion under Ministry of Commerce and Industry prior to this role. She has also worked as principal secretary in the Departments of Higher Education and Languages, Cabinet, Coordination and Parliamentary Affairs with Government of Punjab. Earlier, in Government of India, she has served in the Department of Financial Services, Department of Economic Affairs and Department of Disinvestment.
---
Sabre
Sabre Corporation, the technology provider to the global travel industry, recently named Clinton Anderson as president of Sabre Hospitality Solutions (SHS). He will succeed Alex Alt who has accepted an executive position at another company. Anderson joined Sabre in 2014, and he currently serves as senior vice president of strategy where he has been instrumental in key product, technology, business and investment strategy initiatives. Prior to joining Sabre, he co-founded Emerson/ Anderson, a private investment fund focused on small cap businesses. He was also a partner at Bain and Company where he served as a leader of consumer products and performance improvement practices and led consulting engagements across many industries to drive profitable growth, operational efficiency and strategic differentiation.
---
Hahn Air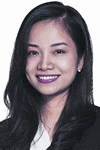 Hahn Air has appointed An Ngo as director of global account management. She takes over the role from Ralf Masermann who has assumed the position of vice president TMC (Travel Management Companies) based at Hahn Air's head office in Germany. Working closely with Hahn Air's respective local service partners, Ngo will be responsible for supporting travel agents in Cambodia, Indonesia, Mongolia, Japan, Philippines, South Korea, Thailand and Vietnam with dedicated sales and marketing activities. She will also conduct trainings and deliver presentations covering Hahn Air's ticketing services.
---
Delta Cargo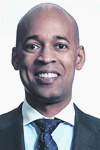 Shawn Cole has been appointed vice president of Delta Cargo. Cole most recently served as vice president, Finance and Corporate Planning. A native of High Point, North Carolina, Cole holds a Bachelor of Arts degree in accounting from North Carolina Agricultural & Technical State University. He earned his Masters of Business Administration from the Kellogg School of Management at Northwestern University.
---
InterContinental Hotels Group
InterContinental Hotels Group (IHG), has announced the appointment of Marvin Alballi as its new director of restaurants and bars, India, Middle East, Africa (IMEA). In his remit, Alballi will be focused on driving commercial operations across IHG's restaurants and bars (R&B) offering in IMEA, generating greater revenue and profitability for the company's hotels. He will also be responsible for operational excellence and delivering great guest experiences across the region. He has led multiple regional franchises, including Chili's, Caribou Coffee, Fuddrucker's and Applebee's.
---
Ginger Hotels

Manish Singh has been appointed as the corporate director, Travel Trade, Ginger Hotels. Prior to his new role, he was the sales head for The Ultimate Travelling Camp. He has also worked with Citrus Hotels where he was responsible for growing the timeshare business. Singh has an experience of over 25 years in the hotel industry.