Where are the ARRs heading?
One of the most-awaited highlights of every FHW exposition is the Hospitality Think Tank – GM's Conclave. FHW Bengaluru this year saw the GMs of six well known properties in the city share their forthright views on the subject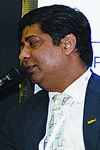 The highlight of the first day of FHW Bengaluru 2017 was the Hospitality Think Tank – GM's Conclave on 'Where are the ARRs Heading?'. The properties represented at the forum were an interesting mix across categories. The GM's participating in the panel discussion included: Kunal Chauhan, GM, The Leela Palace Bengaluru; Gaurav Taneja, GM, Radisson Blu Atria Bengaluru; Mitesh Narula, GM, St Mark's Hotel, Bangalore; Dev Mohanty, hotel manager, The Zuri Whitefield; Prakash Mahato, GM, Golden Tulip Bangalore; and Gangadhar P B, GM, The Fern Citadel Hotel.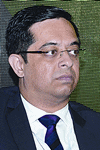 At St Marks, almost 65 per cent of guests are repeat customers. Recounting the past, Narula said, "Fifteen years back it was a classical case of supply and demand – the supply was limited. With increasing number of companies setting up base in the Silicon Valley of India, hotels then commanded ARRs, which shot up between 2008 and 2009. From 2010 onwards a huge inventory came in." Pointing out that current travellers who are millennials appreciate quality, Narula stated that it is important that quality is maintained. Reminding that Bengaluru is a seasonal market, he added, "When major tech events and Aero Show happens in the city, it helps our cause."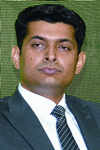 The Leela Palace Bengaluru is one of the iconic properties in the city, and has six categories of rooms. Chauhan believes that a property like his should command US$ 400 pricing anywhere in the world. Acknowledging that today ARRs can be pushed to a limit, Chauhan stated, "We need to charge a bit more for the product and services we offer. Breakfast should be charged. We should benchmark ourselves as per international markets." The ARR at Leela Palace Bengaluru is Rs 12000. Pointing out that a place like Bengaluru can do so much in terms of tourism, he stated, "There is no tourism in the city. We are affected by the American schedule as that is the main business line." Though a significant number of guests in all Bengaluru hotels are corporate customers, the GM of The Leela Palace Bengaluru also sees great potential in destination weddings and medical tourism, on account of the unique architecture and positioning of his property.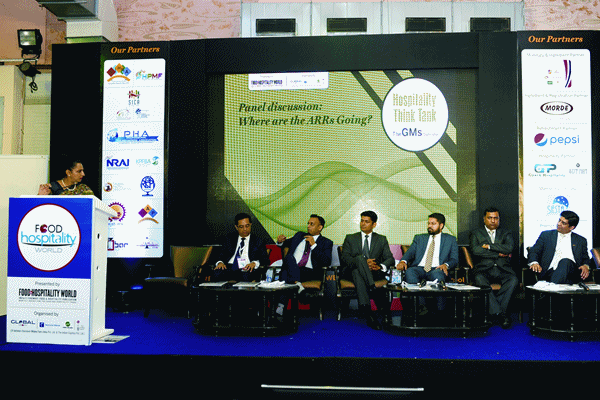 Competitive business
An all suite hotel, Golden Tulip Bangalore boasts a high occupancy level of 80-81 per cent. Mahato remarked with absolute honesty that hotels often eat into each other's business, "It is fighting for the same pie of business. Though ours is an all-suite property, the moment we try to hike our rate, we are told by the customer that a nearby hotel is giving the same rate though they have standard rooms. Consequently, I am not being able to hike the rate."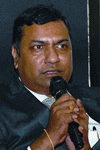 When The Zuri Whitefield opened in 2008, Bengaluru had 8000 rooms, currently the rooms inventory in the city is close to 12000, a significant number from budget hotels. Pointing out that ARRs have been driven by the luxury segment, Mohanty remarked, "To change the ARRs, luxury hotels have to move the rates up, then only can the mid market segment move up their rates. Our hotels should get more than what we get, the entire disruption happened due to the budget and mid market category." According to Gangadhar P B, the price war is such that it is not only the mid segment which is coming into the Rs 2500 to Rs 4000 range, but even upscale hotels are falling into the bracket. He said, "If we do not do 80-85 per cent occupancy then the GOP goes down. Fern Citadel is doing good business. What is not common is the ADRs." Every market has a different ADR irrespective of brand or offer. Regarding prevalent undercutting, Taneja added, "People say it is not a good practice. The question is – as a hotelier I look at longevity and relationship with the guest, and think about next year when I sit on the table with the booker, how much more can I charge. Hotel occupancy and ADRs is a mix of various segments – there is a base occupancy which you build, and then retail and other segments add to it."
GST impact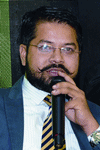 All panel members look to strong support from the government for the sector. The issues ranged from better infrastructure to reduction of licenses for hotels. "There are too many licenses which have to be renewed every year, there are trade licenses also. The government also needs to relook at GST," shared Mahato.
Regarding GST, Taneja added that till date clarifications are being sought on various aspects of doing business. Mohanty affirmed that it is too early to know the ramifications of GST. He however felt that GST rates for hotels (luxury and budget segment) should be the same as airlines (12 per cent for business and five per cent for economy). "About five-six years ago room tax was 12 per cent, now it is 28 per cent," he stated with regret.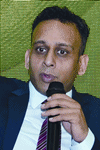 Giving an optimistic view, Chauhan said, "As a hotel I am not paying more, but collecting more for the customer. From GST point of view, the cost does not get affected much." He however believed that high GST of 28 per cent will affect India as a tourism destination, as in other countries the tax ranged from four per cent to 10 per cent.
Chauhan is looking at increasing the ARRs marginally, and so are most other GMs who have strategies in place for enabling this.