Thailand witnessed a dip in tourist arrivals in 2014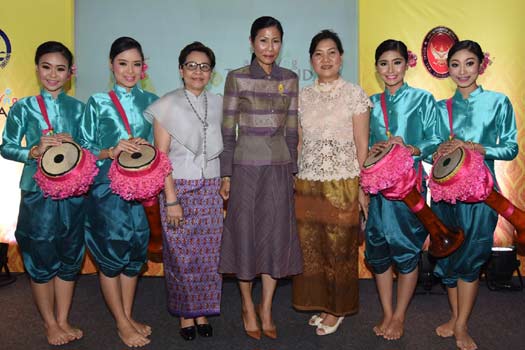 The Kingdom of Thailand has marked a drop of six to nine per cent in tourist footfall in 2014. Around 24.77 million travelers visited the country in 2014 as compared to 26.54 million in 2013. One of the major reason for the decrease in tourism was the coup d'état in the Kingdom from May 2014.
Speaking about the new developments, Kobkarn Wattanavrangkul, minister of tourism and sports, Thailand said, "In the year 2014 we saw a downfall of tourist footfall by six to nine per cent. This year we expect tourism to grow by 16 per cent, which is achievable. The Royal Thai Government has declared 2015 as the Discover Thainess Year."
Speaking about India as an important source market she added, "India is the number one source market for us in south Asia and sixth around the globe. Indian travellers visiting Thailand has not been affected much, in 2014 we received 0.94 million tourists as compared to 1.02 million in 2013. The top five destination popular amongst Indians are Bangkok, Chonburi, Phuket, Chiang Mai and Krabi. We have also seen a strong growth in the wedding segment, last year above 100 Indian couples had their wedding in Thailand. This year we expect the numbers to grow to 1.05 million Indian tourists."
To further increase tourism this year the Government of Thailand is introducing new initiatives. Wattanavrangkul added, "We are upgrading cruise infrastructure so as to welcome a larger number of cruises and we are also working on permissions to keep key attractions, at least in Bangkok open 24X7. Already the Emerald Buddha for instance welcomes over 20,000 tourists in a single day. We feel like keeping attractions open all night will lessen crowds while also allowing for higher footfalls at these attractions."
Other encouraging trends include a marked rise in the number of Indian film-makers, MICE, destination weddings, honeymooners, seniors and special interest groups like golfers, divers and bikers; increasing average length of stay and average spend and a shift in market mix in favor of FIT and higher yield travellers.