Speedwings provides NDC based training programme
Speedwings has recently signed an exclusive MoU with Verteil Technologies to access NDC listed airline products through its direct connect platform, 'VDC' (Verteil Direct Connect) and to provide 'NDC based Training programme' to travel agents and other aspirants in the industry.
NDC (New Distribution Capability) is a travel industry-supported programme launched by IATA for the development and market adoption of a new, XML-based data transmission standard. The NDC standard enhances the capability of communications between airlines and travel agents. And, Verteil holds the highest certification from IATA (Level 3) as a direct connect technology provider.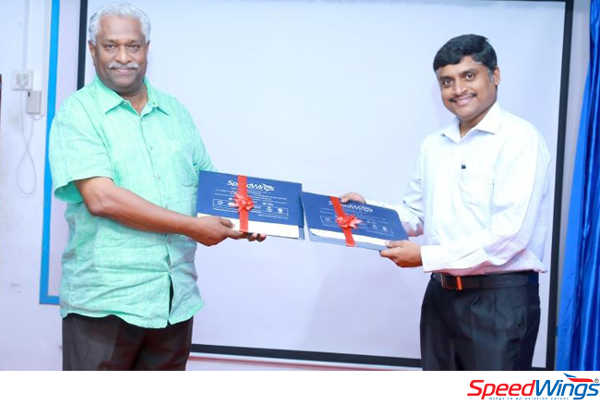 The NDC Training programme is innovative and unique in the history of IATA and the travel industry. This NDC-aligned innovative tool allows to display and connect airline inventories directly to its host reservation system providing access to availability, pricing, shopping and ticketing plus facilitating ancillary sales of excess baggage, visas, chauffeur service etc.
The classroom & on-the-job training classes shall be focused on following points:
Access to airlines' inventory, pricing system and ticket issue
On-line Cancellation, refund, rerouting, date change etc through VDC
Automated refund/exchange options eliminating ADMs (Agent Debit Memos)
Access to real time fares including any promotional fares from airlines
Full-fledged comparison shopping feature based on real value of offers from airlines
NDC Ticketing in India is in the preliminary stage and started issuing tickets on BA, EK and LH during the first quarter of 2018 only. NDC ticketing in India is presently facilitated through I-Top (Indian Travel-Agents Own Portal developed by IATA Agents Association of India), integrated through Verteil Direct Connect.
The advantage of this new API / XML based ticketing standard called NDC is generic and can be used as a common technology by all the airlines across the world to directly connect with travel service providers and sell their complete portfolio of products including flight inventory. VDC technology is fully internet compliant and tickets can be issued even through mobile phones, and have all features including pay later option based on time limits, BSP settlement, cash/credit card mode of payments, etc.
This is a newly developed cutting-edge concept in the teaching-learning process to help the travel industry become more professional and helps fresher's to be employable. Speedwings & Vertiel will jointly issue certificates to the successful candidates.