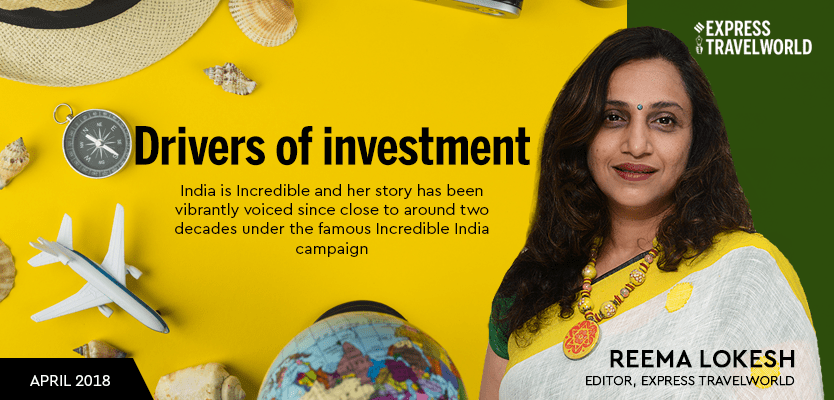 India is Incredible and her story has been vibrantly voiced since close to around two decades under the famous Incredible India campaign. Internationally, the campaign did attract viewers to this tourism haven. Statistics reveal that foreign tourist arrivals witnessed an upswing and domestic tourism by design or default will grow with time. Tourism movement is certainly taking place but when compared to its potential there is so much more to achieve.
The recent discussion on the National Tourism (Sustainable Development and Promotion) Bill 2018, seems to be a step in the right direction. The promises and the famous words of what 'should and could' be done in the tourism space, may get some teeth and fix some vital links at the grassroots level. The procrastination toward achieving a better tourism environment may hopefully turn into being a proactive and progressive one.
One cannot help but compare discussion-making and implementation procedure that takes place in a  few countries who have tourism as their topline portfolio in the government agenda. The Incredible India 2.0 story, the Adopt a Monument project, etc, will all hold meaning if the political will works in sync with the private sector dynamism for growth.
We as optimists, have focused on our cover story that speaks about India: Incredible Investment Opportunity. We spoke to various state governments and industry leaders on the measures they have taken up to attract infrastructure and hospitality investments and how these can push India as a leading travel destination for inbound as well as domestic travellers. India is exquisitely placed as a splendid luxury abode and it's time we move from just monuments to our mountains and beyond.
On the international front, NTOs are still making a beeline to tap the India outbound pie. Destinations today are moving from macro promotions to micro campaigns to suit the Indian outbound palate. From gastronomy to art, the story is diverse and interesting. This clearly reflects the trend of the Indian traveller who is becoming all the more global in taste and trends. Experiential tourism-related journeys are clearly making their mark, and luxury is being redefined both by the buyers and the sellers market.
Reema Lokesh
Editor