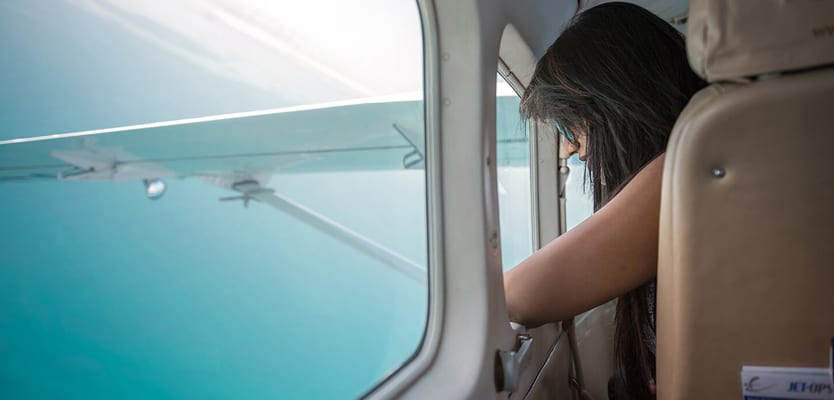 Seawings introduces experiential journeys for quick getaways in UAE
Seawings, the only luxury seaplane tour operator in the Middle East offering scenic aerial tours, charters and magical journeys within the United Arab Emirates (UAE), has announced the launch of the experiential journey for quick getaways in the UAE – day excursions and holidays by private seaplane with your friends and family.
Each carefully selected tailor-made experiential journey is an ultimate offering for a quick family vacation in the region. A perfect holiday option for the evolved travellers who are constantly on the look-out for one-of-a-kind experiences. Seawings has excitingly selected a unique collection of tours and excursions combining comfort and luxury. Guests can create memorable itineraries with the best private luxury journeys across the UAE on a seaplane.
Exploring an extended long weekend holiday to curate bespoke vacations with your friends and family are increasingly in demand. The recent research conducted by Booking.com revealed that almost three-quarters of Indian travellers plan to take more weekend trips in 2019 (73 per cent). The research also showed that about 84 per cent of Indians travel to be together as a family while 83 per cent seek to get a change from their busy jobs.
At the launch of this experiential journey for family vacations in Dubai and Abu Dhabi, Stuart Wheeler, CEO, Seawings LLC commented, "We are delighted to introduce an ultimate family adventure holiday option for well-heeled and matured luxury Indian travellers who seek to indulge in short getaways in style. We aim to showcase the best in the UAE helping our guests to create exhilarating itineraries with the best private luxury journeys across the UAE with our seaplane."
Whisking passengers to 1500 feet, the route soars past the iconic city skylines, offering sublime views of the country's architectural marvels. Seawings remains the only seaplane operator in the UAE with its fleet growing to five Cessna 208 amphibian aircrafts. Taking off from Dubai Creek adds an evocative sense of aviation history to the trip.
While planning a holiday to Middle East, one can get on-board with Seawings to avail an adventurous vacation offer – "Ultimate Family Adventure Holiday" which includes exciting rides such as free entry to Warner Bros. World Abu Dhabi or Ferrari World Abu Dhabi or Yas Waterworld, a tour of Louvre Abu Dhabi, a tour of The Sheikh Zayed Grand Mosque Abu Dhabi, private city tour of Abu Dhabi and wildlife safari at Sir Bani Yas Island.