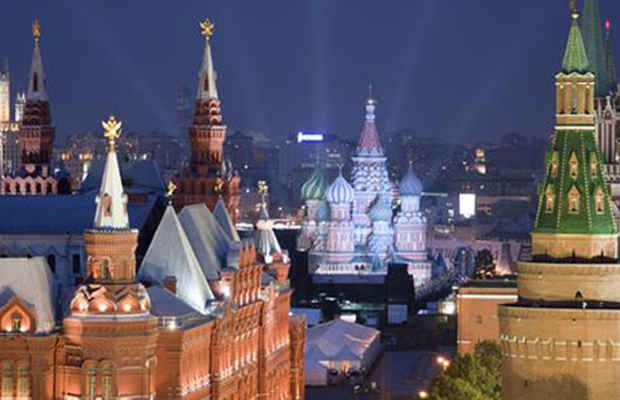 New Delhi based Salvia Promoters strengthens its tourism push from India into Russia

Finding one's niche and promoting it aggressively seems to be the apt business formula. New Delhi based Salvia Promoters has followed this principle and has been actively associated with Russian tourism entities since close to a decade. The company started promoting tours to Russia around 14 years ago under a different entity titled Salvia Travels, however the job of actively promoting the tourism potential of the region vis-a-vis the India market was undertaken by a new entity Salvia Promoters. Along with the Russian organisation World Without Borders (WWB), Salvia Promoters works as partners to promote and position the potential of Russia Tourism in India. The company also worked as Russian embassy's official visa facilitation services entity for the India market for close to 10 years. However, though the company is not the official body now, it continues to work closely with the embassy and cultural centre to assist and aid any visa and other requirements for Indian tour operators in the outbound space.
Prashant Chaudhary, MD, Salvia Promoters, stated that the company is focused to actively promote Russia and other neighbouring regions in the India market. The growth figures into Russia from India has been encouraging, wherein approximately 70,000 tourists from India travelled to Russia in 2016, showing a 30 per cent growth over the previous year. In an exclusive interaction with Express TravelWorld, Chaudhary said, "When we ventured into the nascent and untapped market of Russia, it was quite challenging across all fronts from visas services, accommodation etc. Building the tourism bridge between both countries was tough. But with patience and perseverance the tourism ties have growth from strength to strength and Salvia Promoters have always been recognised for their services within the trade in India. Further, we are proud to initiate a FAM trip to St Peterburg soon for few Indian entities to witness the White Nights phenomenon." He further added, "As we speak today, the Rouble and Rupee rate has made Russian tourism packages attractive for the Indian audience."
The company feels the Russian product and its surrounding regions have a lot to offer in terms of both MICE as well as niche leisure travel. RUS tourism – Russian Tourism Board is also keen to further strengthen ties to boost tourism into the region from India. The CIS countries too are slowly opening up the the potential of the Indian outbound market.