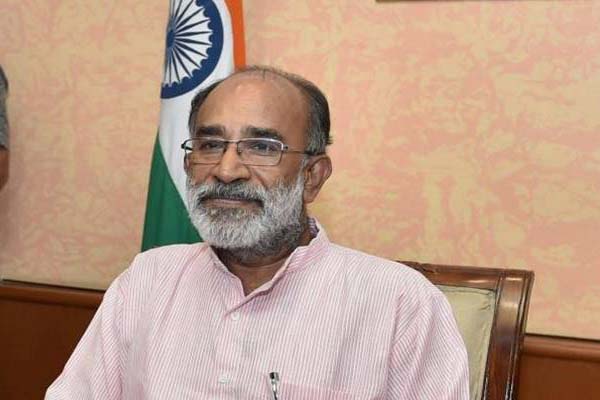 Goverdhan to be developed as a world-class tourism destination
Union minister of state for tourism, KJ Alphons, has said that Goverdhan will be developed as a world-class tourism destination. Goverdhan is a sacred site for Hindus and located around 25 km away from Mathura in Uttar Pradesh.
The minister, who was here to examine the viability of six proposals sent by the Uttar Pradesh government, announced that the Centre has sanctioned INR 50 crore as the first installment to develop Goverdhan as one of the "finest tourism spots". Goverdhan has been included in Krishna Circuit in Mathura under the Centre's 'Swadesh Darshan Yojana', Alphons said.
He said that while INR 25.75 crore would be spent on multi-level parking with a capacity of 300 vehicles), INR 3 crore would be spent on renovating Sur Kuti Parasauli-based 'Maharas' venue.
"Similarly, INR 8 crore would be spent for developing light and sound system at Kusum Sarovar and INR 3 crore on Mansi Ganga renovation," Alphons added.
The minister praised the architectural beauty of Kusum Sarovar and observed the proposal for developing it in a panoramic way.
Earlier, he paid his obeisance to the principal deity of Daan Ghati temple and planted few saplings in Goverdhan.