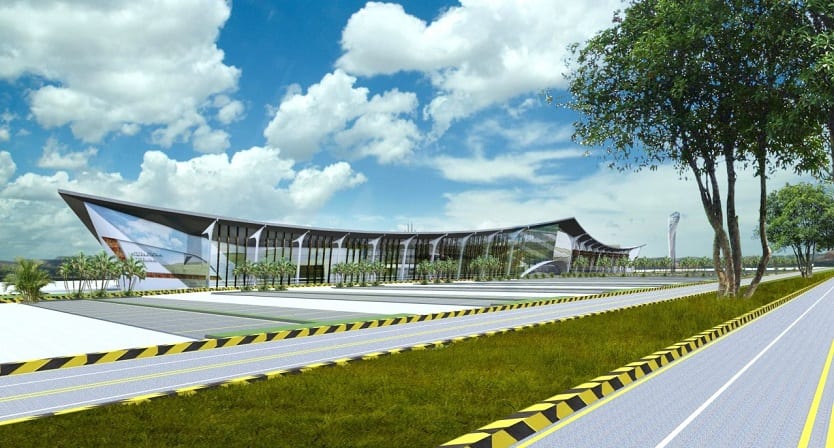 GoAir announces Kannur as its 24th domestic destination
GoAir, the world's fastest growing airline, recently announced the launch of flight operations from its 24th domestic destination. The airline will launch services from Kannur effective December 9, 2018 coinciding with the launch of the newly commissioned international airport at Kannur. The Kannur schedule introduces direct daily flights connecting Bengaluru six times weekly, Hyderabad four times weekly and Chennai three times weekly.
This recent addition to GoAir network reflects the airline's phase of growth with a focus on scaling up domestic and international operations progressively in the coming weeks while strengthening the value proposition to suit customer's interest. With this launch, GoAir will now operate more than 1600 weekly flights by the end of December. The airline plans to also commence its international operations from Kannur shortly post regulatory approvals. GoAir has also reported the best On-Time Performance (OTP) and second highest Passenger Load Factor during September and October 2018.
On the occasion of the launch, GoAir is also operating a special flight between Delhi to Kannur to facilitate guest movement at Kannur international airport.
Cornelis Vrieswijk, CEO, GoAir said, "Kannur is a key market and a significant base for business and tourism in the region. Adding Kannur with its ideal geographical location, we reinforce our commitment towards enhancing connectivity across the country. It is our constant endeavor to provide flexibility of choice to our customers along with on time, convenient and affordable flying experience."
Kannur is one of the most popular beach destinations located in the state of Kerala. It was historically described as the land of Looms and Lores. With the Western Ghats in the east and Lakshadweep Sea in the west, Kannur district is bounded by a wealth of natural beauty. Kannur is blessed with natural beaches, hill stations, rivers, backwaters, historical monuments and religious centres.
Tickets for the new flights can be booked through the company website, www.Goair.in or online travel portals, GoAir Call Centre, airport ticketing offices, through travel agents and the GoAir mobile app that is available on both Apple iOS and Google Android. Passengers will be required to download the latest version of the app to be able to make the bookings.