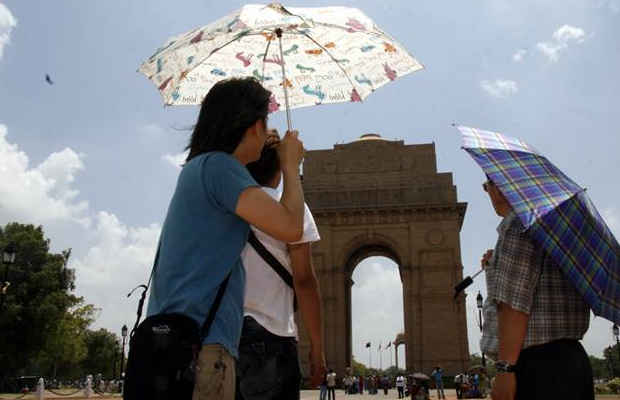 Global tourism supports twice as many jobs as the financial sector: WTTC research
According to a new report by the World Travel & Tourism Council (WTTC), the global travel and tourism sector directly sustains twice as many jobs as the financial sector, and five times as many jobs as the chemicals manufacturing sector. The WTTC Benchmarking Report 2017 compares travel and tourism to eight other sectors, which are considered to have similar breadth and global presence, across 27 countries and six regions. In 2016, travel and tourism supported 108 million jobs directly, and 292 million in total, taking the direct, indirect, and induced impact into account. The report shows that both on direct and total level, travel and tourism employs more people than the automotive manufacturing, banking, mining, chemicals manufacturing, and financial services sectors.
It also shows that the power of travel and tourism to create jobs is significantly higher than that of financial services when compared their contribution to GDP. Financial services generates 19.4 per cent of the world's GDP compared to 10.2 per cent by travel and tourism, but the latter supports twice as many jobs worldwide.
Travel and tourism generated a total of US$ 7.6 trillion in GDP in 2016, which makes the sector's GDP contribution larger than that of banking (US$ 4.8 trillion), mining (US$ 5.0 trillion), agriculture (US$ 5.8 trillion), automotive manufacturing (US$ 6.1 trillion), and chemicals manufacturing (US$ 6.5 trillion).
Global travel and tourism is forecast to grow by four per cent per year over the next decade, which is significantly faster than the global economy at 2.7 per cent and all other sectors covered in the study apart from the financial sector and banking. On regional level when looked at total travel and tourism GDP and employment generated in 2016 benchmarks as following to the other eight sectors researched in this report:
Africa: US$ 166 billion in GDP and 20.7 million jobs in 2016, making the sector larger than chemicals manufacturing, automotive manufacturing and banking in terms of GDP contribution, and all of these sectors as well as financial services in terms of jobs
Americas: US$ 2.2 trillion in GDP exceeds that of every sector included in this study except for the construction, financial services, and retail sectors in the Americas. The 42.7 million jobs makes the sector larger than banking, chemicals manufacturing, automotive manufacturing and mining in terms of job creation
Asia Pacific: US$ 2.3 trillion in GDP makes the sector larger than that of Asia's mining sector. The 159.2 million supported jobs exceeds the impacts of banking, mining, automotive manufacturing and financial services
Europe: US$ 2.0 trillion in GDP makes the sector larger than mining, agriculture, banking, chemicals manufacturing, and automotive manufacturing. The 36 million jobs exceeds that of automotive manufacturing, mining, chemicals manufacturing, banking and financial services
Middle East: US$ 227 billion in GDP exceeds that of the Middle East's automotive manufacturing, agriculture, banking, and chemicals manufacturing sectors. The 5.7 million supported jobs are larger than that of the automotive manufacturing, banking, financial services, chemicals manufacturing and mining
David Scowsill, president and CEO, WTTC, said, "It is easy to applaud the efforts or even to criticise the failings of travel and tourism in isolation without looking at the picture of our industry separate from the overall industrial context. Our sector contributes 10.2 per cent of global GDP and supports 1 in 10 jobs when you look at the total impact and this research helps to put these achievements in context, and gives a clear picture as to the strength of travel and tourism. Business and leisure travel creates opportunities, empowers communities and enhances local livelihoods. There are still challenges to sustainable growth, and WTTC will continue to urge public and private sector to invest into our sector and implement policies that are favourable for growth while safeguarding the world's assets."